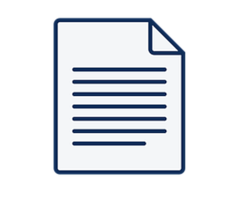 Property Acquisition Executive
ONIRO HOTELS MANAGEMENT IKE
Πλήρης απασχόληση
Γεμάτη μέρα
*Ψάχνει στους τίτλους των αγγελιών εργασίας και στους πρώτους 150 χαρακτήρες.
Κατηγορία
Περιοχή
Απασχόληση
Εταιρία: ONIRO HOTELS MANAGEMENT IKE
Ημερομηνία Δημοσίευσης: 20-09-22
Τύπος απασχόλησης: Πλήρης
Κωδικός θέσης εργασίας: PAMCAM22.
Κατηγορία εργασίας: Στελέχη Ξενοδοχειακών Μονάδων
Κτηματομεσιτικά
Περιοχή εργασίας: Δήμος Αθηναίων
Property Acquisition Executive
Property Acquisition Executive
Property Acquisition Executive
Phaedrus Living is currently looking to recruit an experienced Property Acquisition Executive for the onboarding department across Greece.
Responsibilities:
Researching and sourcing qualified properties via market investigation (real estate agencies, property adds, etc.)
Establishing B2B relationships with real estate developers and real estate funds to secure bulk deals
Presenting company\'s value proposition, the essence of our business, and the benefits our product and services offer to landlords, real estate brokers and developers
Managing pipeline overall business growth through a combination of cold calling, email campaigns, networking, and local market sector knowledge to increase supply
Contributing to marketing efforts to expand our reach and relevance in landlord, real estate broker, and developer communities
Respond to all leads in a timely manner to drive business forward
Build rapport with prospects and clients to overcome objections and get the deal signed
Manage leads and follow up through daily CRM use to update and stay on task until deals are closed
Contracts preparation
Requirements:
At least 1 years of experience in a similar role preferably in the area of Property Management
Experience in hospitality or real estate is considered as an advantage
Previous knowledge of building products, understanding construction details and relevant rules, regulations and quality standards will be considered as an advantage
Excellent knowledge of Greek and English language (written and spoken)
Excellent knowledge of MS Office
What we are looking for:
Business awareness and high motivation
Commitment to delivering highest quality
Great communication skills
Attention to detail
Phaedrus Living is offering an attractive remuneration package to the successful candidate according to qualifications and experience.
Job Description: We are continuously growing and we are looking for a for a Senior Solutions Architect (Modern Workplace Domain) to join our UniQue Enterprise Solutions Business team. What will you be bringing to the team? Be responsible for the...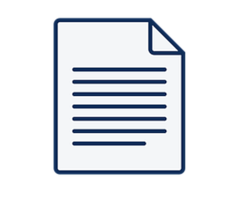 National Technical University of Athens, offers a position of Assistant Professor in the field of: \\\\\\\"Behavior and Design of Reinforced Concrete Structures\\\\\\\"\\\\\\\" according to the FEK 2185/-09-2022 (τ.Γ΄) More Information Offer Requirements REQUIRED LANGUAGES GREEK: Excellent
FlexCar is growing rapidly and we are looking for a Corporate Finance Manager who will join our team in Athens, Greece. The position's main responsibilities include being involved in all aspects of FlexCar's financial & investment transactions and deal flow,...