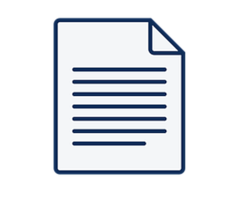 Quality Assurance (QA) Engineer (EU Remote)
LearnWorlds
Πλήρης απασχόληση
Γεμάτη μέρα
LearnWorlds is on a mission to educate. Our all-in-one platform empowers online trainers, educators and enterprises to create unique, interactive, and social learning experiences. A fully customizable, white-label solution to train employees and associates, educate customers or sell online courses to a wide audience. We enable our users to create whole e-learning websites, author online courses, and provides the tools to market & sell them both as B2B and B2C products. We have done this through the creation of a cloud based e-learning platform that can be tailored to the users specific needs. Much more than just selling online courses, we have created everything required for a holistic and complete online learning experience. Today, LearnWorlds has 5,000 customers in more than 120 countries with 40% of them coming from the US. Our headquarters are in Limassol, Cyprus, and we have offices in Chania, Greece, however over 90% of the 130-member team is fully remote. With the latest funding, the company plans to double the number of its current employees and reach 170 full-time employees in 2023 by hiring more international talent beyond Greece whilst opening an office in Athens. Reflective of growing activity in the ed-tech sector, LearnWorlds has recently secured a $32m investment from Insight Partners, a world-class VC firm, with a view to boost customer success, accelerate the marketing function and build out the customer base, with a focus on SMBs. About the role To deliver on our noble mission, we are looking for talented Quality Assurance (QA) Engineers. You will join an established and fast-paced environment with a focus on ensuring quality deliveries and exceptional experience to all our users. By joining our team, you will take part in various projects, assessing software quality by designing, implementing and performing software tests. As an integral part of one of our development teams, you will hunt bugs, identify issues, report them, and see that they're dealt with. Furthermore, you will be the liaison between our support team and the development team to validate, document, and track issues from our valuable customers. Responsibilities Test all the latest and greatest features before they get into our customer\\\\\\\'s hands Μake sure our new features are working accordingly on all the major browsers and devices Create and maintain detailed, comprehensive, and well-structured test plans and test cases Estimate, prioritize, plan and coordinate testing activities Validate, document, and track customer complaints or issues Perform thorough regression testing when issues are resolved Design, implement and run automation scripts using open source tools Requirements At least 2 years of working experience in Quality Assurance / Software Testing Experience in writing test scenarios, acceptance criteria, and test strategy plans. Experience in multiple types of testing (UI/UX web applications, mobile apps, responsive UI, API, performance, etc.) Team player with the ability to get things done in a non-hierarchical flat organization Excellent prioritization, estimation, and scheduling skills Knowledge and use of Testrail will be considered an asset Basic programming knowledge and experience with automated testing will also be a plus ISTQB Certification will be appreciated Benefits Competitive salary Private life and health insurance plan 23 days of paid time off annually Fully remote work if you prefer to work from home Work in one of the globally top 5 e-learning courses platform with customers in more than 100 countries An opportunity to grow alongside us and shape the look and feel of tomorrow\\\\\\\'s e-learning An entrepreneurial, international, and highly motivated team with a flat hierarchy that will both challenge you and help you reach your highest potential Continuous training and mentoring opportunities. Access to books, resources, training, and conferences Culture committed to work-life balance and flexible hours for each and every employee. Annual company retreats ( ).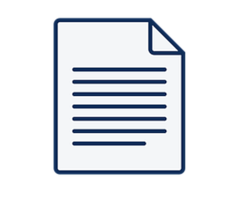 Καταχωρήστε το email σας παρακάτω, ώστε να λαμβάνετε νέες θέσεις εργασίας στο email σας Email a href=\"https://www.ergasioulis.eu/όροι-χρήσης\" Όρους χρήσης /a & την a href=\"https://www.ergasioulis.eu/όροι-χρήσης\" Πολιτική Απορρήτου /a a href=\"https://www.ergasioulis.eu\" Ergasioulis.eu /a \" id=\"form-field-field_9e02e5e-0\" name=\"form_fields[field_9e02e5e]\"> Συμφωνώ με τους & την Ενημέρωση...
Our UniQue Professional Services team, part of the ICT & Managed Services Technical Division, is growing and we are looking for a System Engineer to join us. In this team we are industry specialists who automate IT systems, design and...
How about being the single point of contact for your client? Whether it is phone, chat or e-mail, your support is highly valued and appreciated! You will learn how to work in an international environment, interacting with colleagues and clients...