Operations Strategy Consultant
PwC
Πλήρης απασχόληση
Γεμάτη μέρα
Line of Service Advisory Industry/Sector Not Applicable Specialism Advisory - Other Management Level Associate Job Description & Summary The opportunity At PwC we help our clients to make informed decisions and operate effectively within them. We serve clients and communities around the world, working to achieve our Purpose: to build trust in society and solve important problems. We combine strategy, technology and management consulting expertise to deliver tangible, measurable, human centered change. Due to the continuous growth of our practice and consistently high demand for consulting services, we are now recruiting an Operations Strategy Consultant. Our team helps large companies in Greece to develop and implement operational strategies that solve their most complex and critical problems. In this role you will gain new skills and consolidate the strengths you bring to the firm by working with cross-functional PwC and client project teams. Your day-to-day activities as an Operations Strategy Consultant will include: Performing qualitative and quantitative analysis of the client's business Conducting market research to uncover useful insights Analyzing various inputs to form the optimal operations strategy Participating actively in client interviews and presentations Assisting clients on the implementation of the selected operations strategy Participating in business development activities within PwC What we are looking for Exceptional academic background, ideally from a leading university 0-3 years of working experience after university Strong verbal and written communication skills in both Greek and English Sound analytical skills, problem solving and mental agility Flexibility and ability to work under pressure What's in it for you PwC is all about people, encouraging growth, high performance and quality. At PwC, you will have: Exposure to some of the most challenging issues today, the ones keeping the Top Management Team up at night Continuous training and career development, whilst learning from a wide range of top professionals The chance to handle different projects for big clients Participation in a diverse team of driven consultants, with great care and emphasis on facilitating each other's growth Access to global expertise and global mobility opportunities Competitive benefits, including life and medical plan, rewards and recognition schemes, mobile phone device, flexible working program etc. About PwC PwC in Greece is the largest professional services firm in the country, with premises in Athens, Thessaloniki and Patras and approximately 1,700 employees. More than 250,000 people in 158 countries across our network share their thinking, experience and solutions to develop fresh perspectives and practical advice. This enables us to provide top-quality industry-focused assurance, tax and advisory services to our clients. Don't miss the opportunity to develop yourself and grow your career in the global leading professional services firm in Greece. Education (if blank, degree and/or field of study not specified) Degrees/Field of Study required: Degrees/Field of Study preferred: Certifications (if blank, certifications not specified) Required Skills Optional Skills Desired Languages (If blank, desired languages not specified) Travel Requirements Not Specified Available for Work Visa Sponsorship? No Government Clearance Required? No Job Posting End Date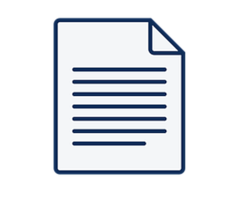 Η ΤΕΡΝΑ Α.Ε. εταιρεία του Ομίλου ΓΕΚ ΤΕΡΝΑ, αναζητά: Γενικό Εργοδηγό Έργων Υποδομής Αρμοδιότητες: Επιβλέπει όλους τους υπό την ευθύνη του τομείς του εργοταξίου και συντονίζει το εργατοτεχνικό προσωπικό, τους χειριστές μηχανημάτων και τα συνεργεία των υπεργολάβων Διασφαλίζει την εκτέλεση...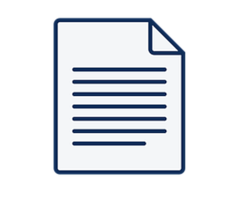 Ειδησεογραφικό gaming site προσλαμβάνει συντάκτες και συνεργάτες για την σύνταξη Ζητείται, Υδραυλικός με εμπειρία, από Εταιρία Ανακαινίσεων με έδρα την Γραμματέας στο Κολωνάκι Εμπορική εταιρία πελάτης μας επιθυμεί να προσλάβει Εγγραφή στο Newsletter! Καταχωρήστε το email σας παρακάτω, ώστε να...
Job Description: Our UniQue Team is growing and we are looking for a Software Test Engineer to join our team! You will be working on a number of exciting projects in a challenging, dynamic and fast-paced environment. What will you...