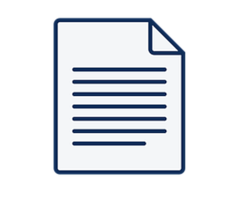 Machine Learning Engineer @ Chubb
CollegeLink
Πλήρης απασχόληση
Γεμάτη μέρα
CollegeLink cannot work in the way that is intended without Javascript. Please enable Javascript and reload to continue.
Learn how to enable Javascript on your browser!
In Google Chrome
At the top right, click More ⋮ and then Settings.
Under \"Privacy and security,\" click \"Site settings\".
Click JavaScript.
Turn on Allowed (recommended).
In Mozilla Firefox
Type \"about:config\" (without quotes) into the address bar and press Enter.
Click \"I\'ll be careful, I promise\" to continue.
In the search bar, type \"javascript.enabled\" (without quotes).
Double-click \"javascript.enabled\" to change its Value to \"true\" or Right click and select \"Toggle\".
In Safari
On MacOS click on Safari Menu and select \"Preferences…\" or click the Gear icon and select \"Preferences\" if you use Windows.
In the \"Preferences\" window select the \"Security\" tab.
In the \"Security\" tab section \"Web content\" check the \"Enable JavaScript\" checkbox.
In Samsung Internet
Tap the More Options (3 lines) menu button at the bottom right.
Select Settings.
Scroll down the page and tap on \"Sites and Notifications\".
Toggle on JavaScript to enable it.
>
>
>
Machine Learning Engineer @ Chubb
Θεσσαλονίκη, Θεσσαλονίκη , ΕΛΛΑΔΑ
1 day ago
Πλήρης Απασχόληση
Μεσαία Εμπειρία
-
Βασικές Πληροφορίες
Deloitte in collaboration with Chubb insurance, the world's largest publicly traded property & casualty insurance company, are currently looking for a ML Engineer to join our dynamic and highly motivated Technology team in Thessaloniki. As a Machine Learning Engineer, you will have the opportunity to work directly with Chubb on innovative international projects.
Αρμοδιότητες
As a Machine Learning (ML) Engineer you will be working closely with other experienced Data Scientists, Product Manager and Data Engineers and you will be responsible for developing and delivering AI/ML models into production. You should have superb MLOps experience, good ML model and algorithms developing, training, tuning and optimizing skills to be able to work with business and technology leaders to build AI/ML systems to support the needs. This role requires an individual with strong MLOps, AI computer vision, NLP, semantic analysis and time-series predication skills. It also requires some cloud engineering skills and experience implementing complex real-time data and AI/ML applications to capture and codify knowledge and automate decisions. The successful candidate will be a proven AI/ML engineer who is comfortable with ambiguity, attention to detail, and thrives in a fast-paced environment.
You will commit to personal learning and development by actively seeking opportunities for growth, you will share knowledge and experience with others.
To fulfill this role, you will have to be able to:
Deliver AI/ML models to production following high standard MLOps process.
Develop AI/ML models for business teams along with metrics to track their accuracy and performance.
Own the full lifecycle of AI development from ideation and data exploration, algorithm design and testing, algorithm development and deployment, to algorithm monitoring and tuning in production.
Evaluating ML algorithms that could be used to solve a given problem and ranking them by their success probability.
Develop ML/AI models to support data collection/ingestion/migration work.
Οφέλη
Modern hybrid workplace, characterized by flexibility and Smart Working
Empowered well-being: We provide multiple program offerings to support your well-being needs (flexible working arrangements, extra days of leave, parental allowances)
Engagement within international large-scale teams and projects, with opportunities to travel for training or client purposes.
Constant opportunities for learning with unlimited access to internal and external learning platforms and sponsored certificates aligned with business needs and technology trends
Challenging and innovating environment where personal development and growth are encouraged, always with transparency and trust
Diverse culture and active communities that enable you to bring yourself to work
Team Building and Corporate Social Responsibility Activities
Private medical health insurance plan
Ticket restaurant card
Exclusive Discounts to several retail providers, restaurants, and others
Fresh fruits and unlimited coffee every day at our offices
Απαραίτητα Προσόντα
To be successful in this role, you will need to demonstrate the following:
Proven experience as a Machine Learning Engineer or similar role
Deep knowledge of math, probability, statistics and algorithms
Bachelor\'s Degree with over 3 years MLOps experience, Master Degree or Ph.D. in Mathematics, Data Analytics, Statistics, Computer Science, Electrical Engineering, Physics, Economics, Bioengineering or another quantitative field preferred.
Experience working on cloud platforms such as Azure
Deep expertise in Python for ML, writing Pythonic code and related aspects of software design and implementation.
Proficiency with machine learning libraries for Python (FastAPI, FlaskAPI, scikit-learn, Pandas, SciPy, NumPy, etc).
Strong understanding of machine learning techniques and algorithms, such as GLM, k-NN, Naive Bayes, SVM, Random Forest, Gradient Boosting, etc.
Expertise in natural language processing, such as topic modelling, entity extraction, etc.
Proficiency with a deep learning framework such as TensorFlow, PyTorch, CNTK, etc.
Flexibility, willingness to travel
Fluency in English
Επιθυμητά Προσόντα
Additional skills required:
Familiarity with working with k8s
Experience working in parallel, distributed systems with technologies such as Spark / PySpark, etc.
Familiarity with insurance industry business processes
Confident in decision making and the ability to explain processes or choices as needed
Strong motivation
Excellent communication and interpersonal skills
Χειριστής/στρια Μηχανών Παραγωγής / Συσκευασίας (Έδρα Θεσσαλονίκη) Η Adecco HR είναι η μεγαλύτερη εταιρεία παροχής υπηρεσιών ανθρώπινου δυναμικού παγκοσμίως και πιστοποιημένη στην Ελλάδα, σύμφωνα με το διεθνές πρότυπο ISO 9001:2015, στους τομείς εύρεσης και επιλογής προσωπικού και προσωρινής απασχόλησης. H...
*Ψάχνει στους τίτλους των αγγελιών εργασίας και στους πρώτους 150 χαρακτήρες. Κατηγορία Περιοχή Απασχόληση Εταιρία: ADECCO HR Ημερομηνία Δημοσίευσης: 19-09-22 Τύπος απασχόλησης: Πλήρης Κωδικός θέσης εργασίας: JN-082022-62103 Κατηγορία εργασίας: Διοίκηση Ανθρώπινου Δυναμικού (HR) Περιοχή εργασίας: Δήμος Θεσσαλονίκης Talent Development Specialist...
Family Advisor (Έδρα Θεσσαλονίκη) Η Atlas, εταιρεία που ανήκει στον Όμιλο Adecco Ελλάδος, για λογαριασμό της εταιρίας Vodafone Greece, αναζητά άτομα για τη στελέχωση των παρακάτω θέσεων. Family Advisor Αναζητείται εξειδικευμένος εξωτερικός πωλητής στην Θεσσαλονίκη με έδρα το κατάστημα της...