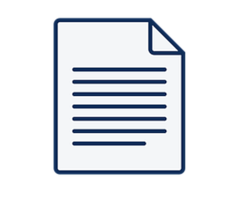 Dutch-speaking Technical Support Operatives
Logical Recruitment Partners
Πλήρης απασχόληση
Γεμάτη μέρα
Description: Dutch-speaking Technical Support Operatives If Dutch is your native language and you are looking to work in a lovely Mediterranean country, then I can help you make your dream come true! My client is looking for Dutch-speaking Technical Support Operatives to work for a multi-Award-Winning Outsourcing Giant that is going from strength to strength in recent years. You will be working for one of the biggest employers in Greece, with over 12,000 employees in the Country! You will be representing the World\'s leading American multinational technology company that focuses on artificial intelligence, search engine, online advertising, cloud computing, and computer software. Their search Engine has become a part of our everyday vocabulary and there is no way we can spend a single day without logging into their service! Benefits: Salary up to €1300 per month paid for 14 months 100euros monthly performance bonus Private Medical care and life insurance Work from state-of-the-art offices in the heart of Athens What you\'ll be doing: This is a full-time vacancy on 40 hours a weekly basis, with 8 hours shifts Monday to Sunday (between 9:00 am to 7:00 pm). Communicate with customers via phone, chat & e-mail Troubleshoot technical issues using your problem-solving skills Track and follow cases to ensure they closed in an efficient and timely manner Maintain high customer satisfaction, representing a major brand Provide and maintain strong, professional relationships with all partners and always show empathy Work towards reaching targets as set out by the client statement of work as well as internal targets Ensure that key stakeholders are up to date on the resolution status of their issue, through effective written and verbal communication. Log the cases on internal systems, while getting up to date with client\'s products & services. What you\'ll need to apply: Ability to speak Dutch in a native capacity (C2) and professional knowledge of English (B2) Be passionate about high-quality service. Have a professional approach when dealing with customer queries. What happens next? APPLY NOW to be considered for this role! Multiple positions are available, with starting dates in September and October! If your application is successful, we will contact you directly to arrange immediate Web-interviews. Upon succeeding in your 1st interview you will be invited to complete an online assessment. Upon successful completion of the assessment, you are immediately offered the job!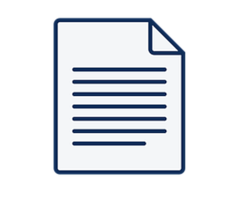 ΕΡΓΑΤΕΣ ΓΙΑ ΤΟΠΟΘΕΤΗΣΗ ΟΠΤΙΚΩΝ ΙΝΩΝ ΒΡΙΛΗΣΣΙΑ ΚΩΔ 451 -Ζητούνται εργάτες για τοποθέτηση οπτικών ινών για πενθήμερη εργασία. Στην περιοχή Βριλήσσια Αττικής. Δίνονται μισθός 980€ για αρχή και ασφάλεια. -Ζητούνται χειριστές με άδεια χειριστή 1ης κατηγορίας για πενθήμερη εργασία. Στην περιοχή...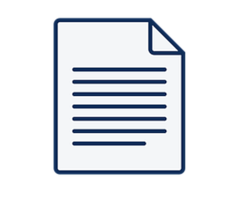 *Ψάχνει στους τίτλους των αγγελιών εργασίας και στους πρώτους 150 χαρακτήρες. Κατηγορία Περιοχή Απασχόληση Εταιρία: AUTOMARIN Ημερομηνία Δημοσίευσης: 15-09-22 Τύπος απασχόλησης: Πλήρης Κωδικός θέσης εργασίας: Κατηγορία εργασίας: Τεχνικοί - Τεχνίτες Περιοχή εργασίας: Δήμος Αθηναίων Τεχνικός Υπεύθυνος / Διαγνώστης Τεχνικός Υπεύθυνος...
Line of Service Internal Firm Services Industry/Sector Not Applicable Specialism Experience Management Level Associate Job Description & Summary If you have not found what you are looking for, please apply here for any entry level job opening at PwC Greece....