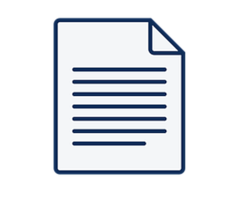 Software Test Engineer
ImpediMed
Πλήρης απασχόληση
Γεμάτη μέρα
CollegeLink cannot work in the way that is intended without Javascript. Please enable Javascript and reload to continue. Learn how to enable Javascript on your browser! In Google Chrome At the top right, click More ⋮ and then Settings. Under \\\"Privacy and security,\\\" click \\\"Site settings\\\". Click JavaScript. Turn on Allowed (recommended). In Mozilla Firefox Type \\\"about:config\\\" (without quotes) into the address bar and press Enter. Click \\\"I\\\'ll be careful, I promise\\\" to continue. In the search bar, type \\\"javascript.enabled\\\" (without quotes). Double-click \\\"javascript.enabled\\\" to change its Value to \\\"true\\\" or Right click and select \\\"Toggle\\\". In Safari On MacOS click on Safari Menu and select \\\"Preferences…\\\" or click the Gear icon and select \\\"Preferences\\\" if you use Windows. In the \\\"Preferences\\\" window select the \\\"Security\\\" tab. In the \\\"Security\\\" tab section \\\"Web content\\\" check the \\\"Enable JavaScript\\\" checkbox. In Samsung Internet Tap the More Options (3 lines) menu button at the bottom right. Select Settings. Scroll down the page and tap on \\\"Sites and Notifications\\\". Toggle on JavaScript to enable it. > > > Software Test Engineer Θεσσαλονίκη, Θεσσαλονίκη , ΕΛΛΑΔΑ 13 hours ago Πλήρης Απασχόληση Μεσαία Εμπειρία - Βασικές Πληροφορίες ImpediMed is looking for a self-motivated, collaborative, and enthusiastic Software Test Engineer. If you want to join a passionate and innovative Software Development team working on cutting edge technologies in Medical Device Sector, and you meet the qualifications, this role is for you! About the role: Assumes responsibility for developing and maintaining Test Strategy, Test Plans and Test Cases for validating the correct implementation of Software Features while respecting quality, time, and content. Participates in Functional Testing, Regression Testing and Automation Testing, analyzing the results and reporting observations to the team. In addition, works collaboratively with Software Developers and other Software Testers, actively participates in peer reviews, and contributes to process improvements. Αρμοδιότητες A day in your life as a Software Test Engineer at ImpediMed may include: Analyzing Features and User Requirements to provide effort estimation for software testing. Creating Test Designs, Test Cases, Test Data and Test Documentation. Carrying out Functional, Regression and Automation testing as per defined processes. Steering Automation Testing by maintaining automation testing framework. Participating in the Test Cases and Test Documents review process to ensure high quality. Tracking quality assurance metrics, like defect densities and automated test coverage. Guaranteeing adherence of testing processes and methodologies to ImpediMed standards. Staying up to date with the latest testing techniques, strategies, testing tools/frameworks. Advocating and educating other team members on software quality and testing practices. Οφέλη Opportunity to work in a dynamic environment with smart people full of passion & fun Leading-edge technologies in Med-device sector Competencies' development and career growth opportunities Flexible working hours & remote work options Full Paid Sick Leaves Competitive compensation package Private Medical & Life Insurance Free office coffee Απαραίτητα Προσόντα Bachelor's degree in Computer Science, Electrical Engineering, Computer Engineering or equivalent. Master's degree preferred 4 plus years of experience in Software Testing Understanding, and follow, regulatory requirements and policies as applicable to various processes Very good understanding of software development life cycle, Agile methodology and Scrum framework. Experience with Software Testing types; Functional, Integration, Performance and Stress Testing Professional experience with Automation Testing frameworks (e.g., Mocha, Espresso, Chai, XCUITest) Professional experience in writing, executing, and monitoring automated test using a variety of tools (e.g., Selenium) Familiar with web programming languages and frameworks (e.g., Java, React.js, Node.js, SQL) Strong analytical skills, problem solving mindset and innovative/creative thinking Fluency in English language (both oral and written) Επιθυμητά Προσόντα Medical Device experience coupled with digital health experience is a plus Scrum Master experience is a plus STQB certification is a plus Experience with Amazon Web Service (AWS) is a plus
IT&T Field Engineer Fraport Greece, in the framework of the operation of the 14 Regional Airports, seeks for a professional "IT&T Field Engineer" at Thessaloniki Airport (SKG). Job Purpose The IT&Τ Field Engineer is responsible for installing, monitoring and maintaining...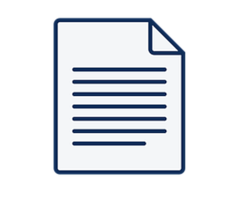 Main duties and responsibilities: Run the daily schedule of analyses and provide the necessary reports Conduct physicochemical and instrumental testing of drug products Participate in the evaluation of method validations Execute R&D studies to support regulatory requirements Document all experimental...
*Ψάχνει στους τίτλους των αγγελιών εργασίας και στους πρώτους 150 χαρακτήρες. Κατηγορία Περιοχή Απασχόληση Εταιρία: MANPOWER Ημερομηνία Δημοσίευσης: 19-09-22 Τύπος απασχόλησης: Πλήρης,Εποχιακή Κωδικός θέσης εργασίας: Κατηγορία εργασίας: Πωλήσεις Περιοχή εργασίας: Δήμος Θεσσαλονίκης Field Sales Representative - Θεσσαλονίκη Field Sales Representative...