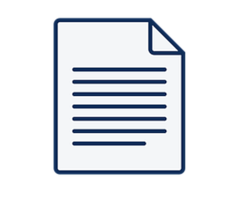 Global Head of Legal
PEOPLECERT
Πλήρης απασχόληση
Γεμάτη μέρα
Are you interested in working with a leading education technology player, the global leader in the assessment and certification of professional skills industry with presence in more than 200 countries worldwide? If so, this is the chance to apply now!
PeopleCert is looking for a Global Head of Legal, who will supervise our in-house, international team and will have a leading role in our Legal department's handling of all IP issues.
As a Global Head of Legal, your tasks will include:


Supervise and guide the international Legal team


Provide practical advice on various legal issues and support in a fast-paced environment


Research, anticipate and guard Company against legal risks


Supervise the processes of drafting and managing agreements involving IP, including license agreements and supply agreements (often under English law)


Manage our trademarks around the world, in cooperation with outside advisors


Detect and counter infringement of our trademarks and copyrighted materials, pursuing appropriate enforcement approaches


Support our software development and sales, including licensing and open-source issues


Assist with IP aspects of M&A transaction


Check other legal documents and company policies regarding IP



What we look for:


Bachelor of Laws (LLB) or equivalent; Master of Laws (LLM) from a top university will be an asset


Strong IP experience:




Proven experience and exposure in English law


Proven track record of leading legal teams


Excellent written and verbal communication skills, fluency in English is required (C2 level certification desired, LanguageCert C2 LTE or C2 IESOL certificate would be also a plus)


Exceptional negotiation and communications skills


High level of professionalism, integrity and confidentiality


Excellent familiarity standard corporate IT applications, including Microsoft Office


Willingness to be a team player, focused on getting work done


What we offer:


Competitive remuneration package


Work in an international, dynamic and fun atmosphere


Two free vouchers for all certifications from PeopleCert's Portfolio per year for all employees


Huge learning experience in using best practices and global environment


Constant personal and professional development


100% Virtual Hiring Process



If you want to become a member of our international, dynamic and agile team that creates world leading software products, then we should certainly like to hear from you!

About PeopleCert
PeopleCert is a global leader in assessment and certification of professional skills, partnering with multi-national organizations and government bodies for the development & delivery of standardized exams. Delivering exams across 200 countries and in 25 languages over its state-of-the-art assessment technology, PeopleCert enables professionals to boost their careers and realize their life ambitions.
Quality, Innovation, Passion, Integrity are the core values which guide everything we do.
Our offices in UK, Greece, and Cyprus boast a culture of diversity, where everyone is different, yet everyone fits in. All of us at PeopleCert are committed to the reflection of the diversity and inclusion of our customers and the communities in which we do business.
Working on Home Office (HO) Secure English Language Tests (SELTs)
Any person who is engaged by PeopleCert to work on the SELT service must undergo a Background Check (the results of which must be acceptable to PeopleCert and the HO) prior to commencing their SELT duties. All SELT personnel will be required to complete a declaration (provided by PeopleCert) where the existence of any criminal record and/or bankruptcy must be declared.
If working on the SELT service in the UK, background checks will include:


A basic or enhanced Disclosure Barring Service (DBS) check




Right to Work in the UK check (including nationality, identity and place of residence)




HO security check (Baseline Personnel Security Standard (BPSS) or Counter Terrorist Check (CTC)




Financial background check




Employment reference check.




If working on the SELT service anywhere in the world (outside of the UK) personnel will undergo background checks that are equivalent to those stated for the UK.


In addition, if personnel are required to speak to SELT candidates they must be appropriately skilled in English language and, where SELT services are provided anywhere in the world (outside of the UK), the official language of the relevant country.

All applications will be treated with strict confidentiality.
Αυτή η εργασία έχει λήξει. Χρησιμοποιήστε τη φόρμα αναζήτησης για να βρείτε ενεργές εργασίες ή υποβάλετε το βιογραφικό σας.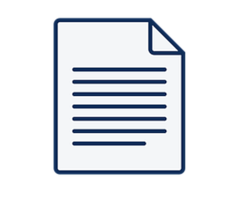 *Ψάχνει στους τίτλους των αγγελιών εργασίας και στους πρώτους 150 χαρακτήρες. Κατηγορία Περιοχή Απασχόληση Εταιρία: DONKEY HOTELS A.E Ημερομηνία Δημοσίευσης: 01-10-22 Τύπος απασχόλησης: Πλήρης Κωδικός θέσης εργασίας: Κατηγορία εργασίας: Υπηρεσίες Εστίασης Οικονομικά Περιοχή εργασίας: Δήμος Αθηναίων Βοηθός Αρτοποιού - Σύνταγμα...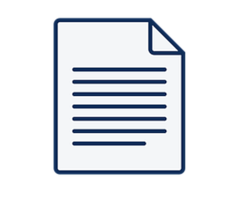 *Ψάχνει στους τίτλους των αγγελιών εργασίας και στους πρώτους 150 χαρακτήρες. Κατηγορία Περιοχή Απασχόληση Εταιρία: AUTOMARIN Ημερομηνία Δημοσίευσης: 15-09-22 Τύπος απασχόλησης: Πλήρης Κωδικός θέσης εργασίας: Κατηγορία εργασίας: Τεχνικοί - Τεχνίτες Περιοχή εργασίας: Δήμος Αθηναίων Τεχνικός Υπεύθυνος / Διαγνώστης Τεχνικός Υπεύθυνος...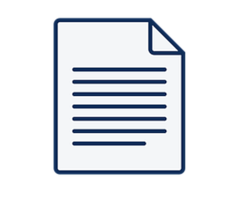 *Ψάχνει στους τίτλους των αγγελιών εργασίας και στους πρώτους 150 χαρακτήρες. Κατηγορία Περιοχή Απασχόληση Εταιρία: MARKET IN ΑΕΒΕ Ημερομηνία Δημοσίευσης: 22-09-22 Τύπος απασχόλησης: Μερική Κωδικός θέσης εργασίας: Κατηγορία εργασίας: Οικιακές Εργασίες - Καθαριότητα Περιοχή εργασίας: Δήμος Αθηναίων Καθαρίστρια καταστήματος Kάτω...