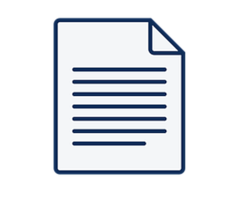 Technical Lead/ Senior Java Developer@Thessaloniki
Deloitte
Πλήρης απασχόληση
Γεμάτη μέρα
Technical Lead/ Senior Java Developer@Thessaloniki
Technical Lead/ Senior Java Developer
What Impact will you make?
YOUR OPPORTUNITY
We are currently looking for a Technical Lead/Senior Java Developer to join our dynamic and highly motivated Technology team in Thessaloniki. The Technical Lead/Senior Java Developer will have the opportunity to work together with a large American Multinational financial services company on innovative international projects.
YOUR ROLE AND RESPONSIBILITIES
Your role as a Senior Java Developer and Technical Lead will focus on the technical lead and guidance of application development activities. You will be responsible for the technical designs, technology stack adoption and support developers' team to constantly evolving technical competencies. We're looking for a talented application developer to spearhead our application development process and support the maintenance of our existing apps and implement new ones. You will have the responsibility to share your experience and knowledge with younger colleagues, leading by example in the realization of our ambition.
To fulfill this role, you will have to be able to:


Serve as the technical specialist for the organization in the application of advanced concepts, principles, and methods


Be responsible for technical architecture, interfaces, guidance to development team on technology stack.


Design and develop robust, scalable, high performing, high-volume production applications with users across the globe


Participate in the selection of appropriate methods and tools for designing and developing applications


Adopt and implement efficient and secure procedures for application development life cycle


Address client business challenges in the intersection of process and technology


Produce a high-quality work product and collaborate with others to deliver a superior client experience


Identify potential technical issues and promptly share them with stakeholders and the rest of the team


Evaluate the performance and work on development plans of team members in terms of technical competency


Review and recommend improvements to existing system designs and engineering processes.


Performs quality checks on technical artefacts produced by team members


Constantly follow up latest trends in relevant technology


OUR REQUIREMENTS
The ideal candidate has the following requirements:


A Bachelor's/Master's degree in Computer Science/IT or related field


At least 9 years of work experience in technical leading Software Development products and teams


Solid understanding of enterprise software design patterns and data structures; demonstrated


Experience with the Software Development lifecycle process


Programming and design experience in Coding and Design with Java, Spring Boot, Apache Camel, Docker, Azure Kubernetes Services


Working knowledge of App Servers, Web Servers, Databases, Web Services, UML and


Development tools (e.g. Ant, Maven, Eclipse), GIT, SVN


Strong debugging skills on Developer Tools of the browser


Proficiency in written and spoken English


Negotiation experience and decision making under pressure


An eye for detail


Excellent communication and analytical thinking skills


Good organizational skills and a problem-solving mindset


Ability to adapt and work within a fast-paced environment


Military obligations fulfilled for male candidates


Additional soft skills required:


Familiarity with insurance industry business processes


Confident in decision making and the ability to explain processes or choices as needed


Strong motivation


Organizational skills, resourcefulness, and creativity


Being team working oriented


Excellent communication and interpersonal skills


Flexibility, willingness to travel


Kindly share with us a detailed version of your CV with examples of related projects/professional that demonstrates your knowledge and aptitude on the above skillset.
WHAT WE OFFER
At Deloitte, we know that great people make a great organization. We value our people and offer employees a broad range of benefits.


Modern hybrid workplace, characterized by flexibility and Smart Working


Empowered well-being: We provide multiple program offerings to support your well-being needs (flexible working arrangements, extra days of leave, parental allowances)


Engagement within international large-scale teams and projects, with opportunities to travel for training or client purposes.


Constant opportunities for learning with unlimited access to internal and external learning platforms and sponsored certificates aligned with business needs and technology trends


Challenging and innovating environment where personal development and growth are encouraged, always with transparency and trust


Diverse culture and active communities that enable you to bring yourself to work


Team Building and Corporate Social Responsibility Activities


Private medical health insurance plan


Ticket restaurant card


Exclusive Discounts to several retail providers, restaurants and others


Mobile phone


Fresh fruits and unlimited coffee everyday at our offices


ABOUT CONSULTING

Five core competency areas make up our Consulting service line:


Strategy, Analytics and M&A


Customer and Marketing


Core Business Operations


Human Capital


Enterprise Technology and Performance


We exist to solve complex problems
Our consultants are renowned for their straightforward approach to solving some of the world's largest and most complex business challenges. Each member of our Consulting team is energized by the challenge a seemingly inscrutable problem presents. Our distinctiveness lies in our refusal to accept a problem at face value - we draw on the depth of our shared insight to ask the right questions, and it's these questions that uncover answers - answers with impact.

We are committed to collaboration
Our role is to unlock potential for growth and innovation. We believe this requires real collaboration – with our own networks and with our clients. It is why we commit to truly getting under the skin of our client's needs, developing a full appreciation for their environment, goals and ambitions. We are also unafraid to challenge. In so doing, we build long-term and trusted affinities.

We create long-term, sustainable impact
We often work hand-in-hand with our clients to help find the right solution and to help apply that solution. Our aim is to leave behind ambassadors who are equipped to continue the transformation we began. For us, it is about embedding sustainable change, allowing the impact of our insight to be felt for a long time to come.
How you will grow
At Deloitte, our professional development plan focuses on helping people at every level of their career to identify and use their strengths to do their best work every day. From entry-level employees to senior leaders, we believe there is always room to learn. We offer opportunities to help sharpen skills in addition to hands-on experience in the global, fast-changing business world. From on-the-job learning experiences to formal learning programs, our professionals have a variety of opportunities to continue to grow throughout their career.

Recruiter tips
We want job seekers exploring opportunities at Deloitte to feel prepared and confident. To help you with your interview, we suggest that you do your research: know some background about the organization and the business area you are applying to. Check out recruiting tips from Deloitte professionals.

About Deloitte

Our services
Deloitte offers integrated services that include Audit, Consulting, Financial Advisory, Risk Advisory, Tax and Legal. Our approach combines insight and innovation from multiple disciplines with global business and industry expertise to help our clients excel anywhere in the world. We deliver outstanding impact on the reputation and success of our clients, in Greece and globally. In pursuing this, we contribute to a sustainable and prosperous society, and are firm believers in the positive impact business can and should have on the world it operates within.

Our purpose
We are led by a purpose, to make an impact that matters with clients, people and society. This purpose defines who we are and what we stand for. It's not about being the biggest. It's about being the first choice for the largest and most influential clients, and the first choice for the best talent.

Our values
At Deloitte we foster a collaborative culture where talented individuals can produce their best work. We value innovative thinking, diverse insights and a genuinely distinctive level of customer service through our expertise and professionalism. We value difference, with respect at the heart of our inclusive culture.

Our talent experience
From day one at our firm, practitioners are part of a community. Our development and career progression framework will help them develop the skills and capabilities to succeed. The wellness of our people and the ability to offer agile working arrangements is at the center of our unique talent experience. We create a workplace that encourages collaboration, creativity, inclusiveness to ensure our staff are supported, encouraged and feel a sense of purpose and meaning in what they do each day.

Deloitte is a leading global provider of audit and assurance, consulting, financial advisory, risk advisory, tax and related services. Our global network of member firms and related entities in more than 150 countries and territories serves four out of five Fortune Global 500® companies. Learn how Deloitte's approximately 312,000 people make an impact that matters at www.deloitte.com. Deloitte refers to one or more of Deloitte Touche Tohmatsu Limited ("DTTL"), its global network of member firms and their related entities (collectively, the "Deloitte organization"). DTTL (also referred to as "Deloitte Global"), and each of its member firms and related entities are legally separate and independent entities, which cannot obligate or bind each other in respect of third parties. DTTL and each DTTL member firm and related entity is liable only for its own acts and omissions, and not those of any of each other. DTTL does not provide services to clients. Please see www.deloitte.com/ about to learn more. Deloitte Alexander Competence Center Single Member Societe Anonyme of Business Consultants, a Greek company, registered in Greece with registered number 144724504000 and its registered office at Thessaloniki, Municipality of Pylaia - Chortiatis of Thessaloniki, Vepe Technopolis Thessaloniki (5th and 3rd street), is one of the Deloitte Central Mediterranean S.r.l. ("DCM") countries. DCM, a company limited by guarantee registered in Italy with registered number 09599600963 and its registered office at Via Tortona no. 25, 20144, Milan, Italy is one of the Deloitte NSE LLP geographies. Deloitte NSE LLP is a UK limited liability partnership and member firm of DTTL, a UK private company limited by guarantee.
This communication and any attachments to it is for internal distribution among personnel of the Deloitte organization. It may contain confidential information and is intended solely for the use of the individual or entity to whom it is addressed. If you are not the intended recipient, please notify us immediately by replying to this email and then please delete this communication and all copies of it on your system. Please do not use this communication in any way. None of DTTL, its member firms, related entities, employees or agents shall be responsible for any loss or damage whatsoever arising directly or indirectly in connection with any person relying on this communication.
© 2022 For information contact Deloitte Central Mediterranea

Primary LocationThessaloniki
OrganizationConsulting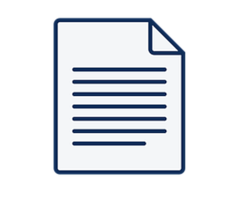 26/05/2022 Πωλήτρια σε μπουτίκ γυναικείων ενδυμάτων Πωλήσεις Λιανικής - Merchandising ΚΕΝΤΡΟ ΘΕΣΣΑΛΟΝΙΚΗΣ | ΘΕΣΣΑΛΟΝΙΚΗ Πλήρης απασχόληση Γενικό Λύκειο Περιγραφή Ζητείται έμπειρη Πωλήτρια από την μπουτίκ Galla στο κέντρο της Θεσσαλονίκης. Θέση εργασίας πλήρους απασχόλησης. Απαραίτητα Προσόντα Εμπειρία σε αντίστοιχη θέση...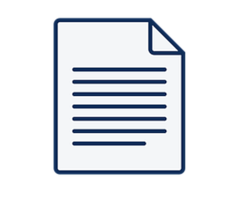 26/05/2022 Υπάλληλος γραφείου με γνώσεις εμπορικής διαχείρισης Γραμματειακή Υποστήριξη - Υπάλληλοι Γραφείου ΩΡΑΙΟΚΑΣΤΡΟ | ΘΕΣΣΑΛΟΝΙΚΗ Πλήρης απασχόληση Γενικό Λύκειο Περιγραφή Εταιρεία παραγωγής τροφίμων με πωλήσεις στην Ελλάδα και το Εξωτερικό, ζητεί κατάλληλο υπάλληλο γραφείου με γνώσεις εμπορικής διαχείρισης Εξυπηρέτηση πελατών,...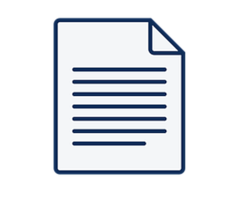 26/05/2022 Ζητείται σερβιτορα Εστίαση ΚΕΝΤΡΟ | ΘΕΣΣΑΛΟΝΙΚΗ Πλήρης απασχόληση Γενικό Λύκειο Περιγραφή Ζητείται σερβιτορα για καφε στο κέντρο Αίτηση - Αποστολή Βιογραφικού Σας ενδιαφέρει η θέση εργασίας; Εγγραφείτε για να στείλετε το βιογραφικό σας στην εταιρεία. Εγγραφή Σε περίπτωση που...