Project Agora - Customer Success Analyst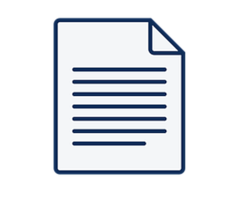 Project Agora - Customer Success Analyst
Thinkdigital group
Πλήρης απασχόληση
Γεμάτη μέρα
Project Agora, a TDG (ThinkDigital Group) company, is a Media Technology SaaS on a mission to keep the Open Web Open. In our day-to-day, we work with over 2000 top digital Publishers and E-tailers in EMEA and LATAM, supporting them to maximize the value of each visitor, managing 11.5 billion impressions per month.


Project Agora has enjoyed a steady growth of more than 50% a year since its founding in 2014. Our teams are an extraordinary group of talented, active, and innovative people who care about more than just building cutting edge technologies. We challenge ourselves to work with the best. We are Fat Cow Killers improving process efficiency, Rainmakers bringing stunning results, I+Valuers supporting colleagues, customers and partners, Always Curious to explore ways to innovate and we have Positive Bigfoots carrying self-sustainable digital minded happiness to other people.


Your Impact


To deliver on our noble mission to further grow our Customer Success Team, we are looking for a talented Customer Success Analyst. You'll join an established and fast-paced environment with the main focus on advising and guiding a wide range of partners about the efficiency of our online marketing solutions. Within our growing organization, you will have the opportunity to work at the forefront of the advertising industry and become part of one of the leading Ad-Tech & Programmatic Advertising companies in EMEA and LATAM.
Being part of a fast-growing scale-up organization, the role requires a passionate, self-driven and team-player professional with strong interpersonal skills to contribute to our business growth.


The Customer Success Unit at Project Agora is responsible for nurturing and growing existing customer relationships, with the mission to maximize customer lifetime value.


The successful candidate has the flexibility to be based at TDG's Headquarters in Athens or the TDG's Tech Hub in Patras.


Come join us and help keep the Open Web Open.


Key Responsibilities




Become a subject matter expert on topics related to online advertising technology, monetization and maximization of user value for our publishers.


Familiarize with our products and processes, and work hand-in-glove with internal teams to maximize client performance.


Utilize our proprietary reporting system and Customer Success software to monitor revenue trends, client health and product adoption.


Prepare data-driven analyses on client performance, and identify upsell opportunities.

We're looking for someone who




Holds a bachelor's Degree in Engineering/ Data Science or in a related field.


Demonstrates excellent communication skills in English and Greek as a minimum.


Shares a passion for digital advertising, internet trends and continual learning.


Has strong analytical skills, ability to transform data into actions.


Has a problem-solving mindset, being proactive on improving processes and tools.

Benefits and Perks

Project Agora company is part of TDG, recognized as a Great Place to Work® for 2021. We are on a mission to boldly lead our people to where no one has gone before. Our people enjoy benefits that make them able to develop their careers and professional skills. We challenge ourselves to work with the best and most talented professionals and we want to offer a great place to work and thrive. We are offering:




A competitive salary based on experience and skills.


A budgeted training and professional development plan.


A modern workplace environment, and the excitement of working closely with a successful, highly motivated, dynamic, and talented team.


Heart Long Weekends! A paid-time-off throughout the year to enjoy life outside of work.


Health insurance scheme.


Access to TDG's Library for professional development.


Fresh fruits and the best selection of tea every day.

Additional Information




Τype: Full-time


Reports to: Customer Success Manager, Project Agora


Location: Patras or Athens, Greece

Project Agora offers a hybrid working model. Team members all over the EMEA region currently can meet in person. Project Agora continues to grow our team by conducting a remote-first onboarding process.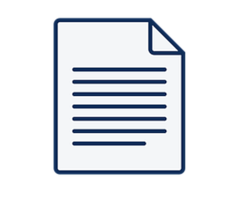 Εταιρεία H ManpowerGroup αναζητά για λογαριασμό της Vestas Mediterranean, Τεχνικούς Πτερυγίων Ανεμογεννητριών για τα Αιολικά Πάρκα πανελλαδικά. Power your life H Vestas είναι παγκόσμια ηγέτης στην Αιολική ενέργεια. Οι ανεμογεννήτριες μας μειώνουν τις εκπομπές CO2 κατά 40 εκατ. τόνους το...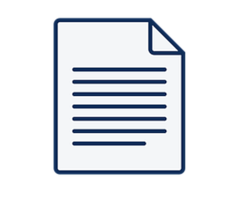 Η INGROUP, αναζητά για λογαριασμό πελάτη της, μεγάλης εταιρείας στον χώρο της ενέργειας: SAP Support / Key User (Financial sector) Περιγραφή ρόλου: Ο/Η νέος συνεργάτης θα αναλάβει κυρίως την παραμετροποίηση του συστήματος SAP αποκλειστικά στο κομμάτι των Λογιστικών – Χρηματοοικονομικών...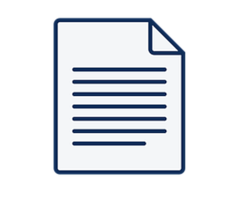 At TailWind, we partner with marketers, agencies, publishers and retailers to help them cut through the complexity of digital transformation and accelerate their business fast forward through automated, data-driven marketing solutions. TailWind, a ThinkDigital Group (TDG) company, is the exclusive...