DevOps Team Lead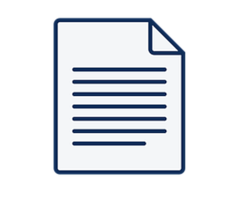 DevOps Team Lead
SG Digital
Πλήρης απασχόληση
Γεμάτη μέρα
Company Description


Scientific Games Corporation (NASDAQ: SGMS) is a world leader in gaming entertainment offering the industry's broadest and most integrated portfolio of game content, advanced systems, cutting-edge platforms and professional services. The company is #1 in technology-based gaming systems, digital real-money gaming and sports betting platforms, casino table games and utility products and lottery instant games, and a leading provider of games, systems and services for casino, lottery and social gaming. Committed to responsible gaming, Scientific Games delivers what customers and players value most: trusted security, engaging entertainment content, operating efficiencies and innovative technology

We currently provide our technology to customers across the globe. Our head office is in Las Vegas with principal offices in London, Stockholm, Athens, Sydney, Montreal and Chicago, as well as 27 other offices worldwide.

The Open Engage Portal is an advanced gaming portal handling players, sports and casino games, payments, as well as offering advanced marketing features. The portal is widely used by gaming operators around the world and built in Java. Currently, we are expanding the number of customers using the product, as well as the feature set, and improving how the portal is built and deployed. The portal is tightly integrated with the Open Platform System (OPS platform), an highly transaction intensive gaming and account system, handling player data, wagers, payments and game specific business rules.

We are now looking for an experienced DevOps Team Lead to manage the team of DevOps engineers in Athens.
Job Description


We are looking for an enthusiastic leader to drive DevOps best practices within the team. The ideal candidate will be able to drive value and collaboration with multiple departments such as development, operations and product. You understand the technology, and know how best to apply it. The team was just recently formed so there will be plenty of opportunities to influence processes, technology and ways of working.

As a DevOps Team Lead you will:

Manage a team of 6 team members based in Athens and Montreal, responsible for automating the build and deployment of the OpenEngage Portal and the OPS Platform

Coach individual team members

Coach the teams on processes and practices

Lead recruiting and hire engineers

Develop a full understanding of the business, and our customers to effectively design, develop, and implement tools and processes that enable a highly available, scalable, and reliable customer experience

Work with business stakeholders, engineering leadership, and architects to drive holistic technology implementation across product teams

Listen to and support teams in problem-identification and decision-making. Create an environment of mutual influence; work with rather than use authority. Ask the teams for answers and lets the teams self-organize

Formulate and drive process and organizational improvement which enhances overall effectiveness
Qualifications


If you are the right candidate for us you will be able to demonstrate:

Leadership experience as a technical lead, team lead, or manager, 3+ years

Subject matter expert within your own discipline, with a history of creating and implementing Agile/DevOps methodologies and teams

Have worked closely with full product teams (Product Managers, Tech Leads, Engineering Managers, and Operations roles) to deliver solutions to customers.

3+ years of DevOps engineering experience

Knowledge of compliance frameworks (e.g. ISO 27001) and the ability to apply their requirements and concepts to a complex environment

BS or MS in related industry/field or equivalent experience (Computer Science, Computer Engineering, Information Systems)

Strong hands-on technical experience, knowledge, and understanding of:

Delivering Java applications in AWS or on-premise on VMWare

Configuration Management and automation, and infrastructure as code

CICD practices and tools

The way you are:

Embrace a servant leadership

Strong interpersonal communication and diplomacy skills, as well as a passion for leading (not managing)

Inspire creativity and innovation

A value-oriented attitude, ability to build congruency and work with others towards a common goal.

Pragmatist, being able to adapt to change, hold on to commitments, work with limited supervision, and deliver on time.

Motivated, confident, self-sufficient, focused and determined.
Additional Information


At SG Digital, we believe that success comes from common goals and tremendous efforts. We value merit, expertise, passion and creativity. We strive to ensure that our employees are rewarded for their contributions. As a part of SG Digital, you can expect:

Performance focused culture right across the business;

Fun and nurturing environment;

New learning and development opportunities

Diverse and global opportunities

People friendly culture

Competitive salary packages.

#LI-EK1
Αυτή η εργασία έχει λήξει. Χρησιμοποιήστε τη φόρμα αναζήτησης για να βρείτε ενεργές εργασίες ή υποβάλετε το βιογραφικό σας.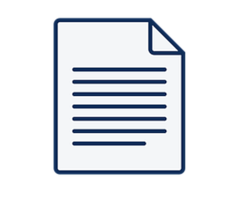 About Sigmasoft S.A Sigmasoft S.A. is an innovative software development company providing state-of-the-art software solutions and services for the e-Health & digital Health Sector. What You Will Be Doing You will be working with our team of talented software engineers...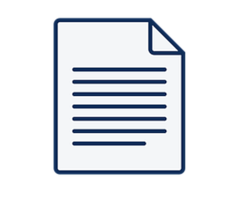 Job Description: Control the Director's agenda, organize their meetings, summon them, ensure that they have what is necessary for them to be carried out correctly. Manage the office of the General Directorate of the company with diplomacy and discretion. Prepare...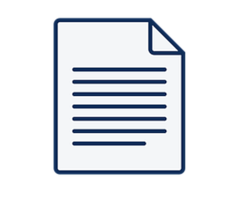 ACCOUNT MANAGER ΑΘΗΝΑ - Elpedison Η CQS S.A., επίσημος συνεργάτης της Elpedison αναζητεί για το κομμάτι της ενέργειας: Account Manager στην Αθήνα ΚΩΔ. ΘΕΣΗΣ: DS-EL-ATH Κύριες αρμοδιότητες του ρόλου αποτελούν η προώθηση υπηρεσιών ενέργειας σε εταιρικούς πελάτες, με σκοπό την...