Sr. Associate Service Delivery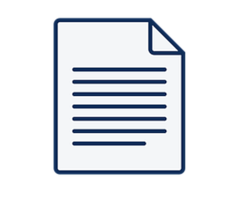 Sr. Associate Service Delivery
Pfizer
Πλήρης απασχόληση
Γεμάτη μέρα
ROLE SUMMARY

The Digital Corporate Affairs Client Partner and Colleague Services Team is responsible for providing a high quality, consistent, and repeatable end user support experience to Pfizer colleagues via a multi-channel service support strategy. The team provides leadership to maintain and deliver a consistent operating environment across Digital services and operations across BUs and/or a grouping of sites in the region serving as a single point of contact for service delivery

The Sr. Associate Service Delivery Manager role will partner with Service Delivery Managers within the EMEA region to support them in the management of service providers to effectively drive service level commitments, service quality improvements, and optimizing the service to maintain high customer satisfaction

ROLE RESPONSIBILITIES

Service Delivery Support :

Drives an enhanced client experience for a cluster of sites in the EMEA region minimizing and eliminating operational issues

Maintains key metrics for quality, efficiency, and productivity for support

Manage vendor billing, accruals, resource and project change requests, and manages new project demand coming into the team

Ensure alignment across the Pfizer Digital organization and service providers – effectively utilizing the Pfizer Digital organization

Manage projects and change initiatives through the project life cycle, ensuring delivery to required time, cost & quality

Adhere to the Pfizer Digital Process Framework

Provides status updates and communicates relevant Digital-related information to key stakeholders

Receive client escalations and follow-up with appropriate teams to ensure issue resolution

Support local events and conferencing needs

Data Analyst:

Analyse and interpret large data sets to seek opportunities to drive improvement in data quality and reduction in volumes

Identify trends/patterns on the top product types and seek opportunities to automate, eliminate or simplify interactions that drive volumes

Execute plans to address improvement opportunities

Identify areas for continuous improvement, agree and implement improvement plans and projects to drive quality, productivity, and efficiency

Partner with Service Providers to drive increased value from services. Provide regular reports on opportunities identified and progress on actions

Work with Global Client experience Lead to map client experience journey and drive improvements

Assist/Lead investigations into service improvement opportunities

BASIC QUALIFICATIONS

Bachelor's Degree required

3+ years relevant experience as a business information technology professional in one or many roles such as a service delivery manager, project manager, or business analyst

Experience working within the ITIL Service Management Lifecycle framework & processes, and IT Financial Management (i.e. forecasting, budget management, accruals)

High level of awareness of internal and external technology trends

Diplomatic and customer service focused; ability to manage key stakeholders in positive, poised, and effective manner

Proven experience in effectively communicating technical issues/challenges to non-technical people

Must be self-motivated, must have an ability to work well in a geographically dispersed, virtual team environment, and must exhibit a positive and professional attitude

Prior knowledge of working with Tableau data visualization tool preferred

Ability to manipulate data to provide meaningful insight

Project Management skills preferred and working knowledge of Agile

PREFERRED QUALIFICATIONS

Bachelor of Science degree in Information Management, Computer Science, Engineering or Technology Management preferred

Excellent communication skills and the ability to indirectly influence key partners and stakeholders

LI # PFE

Purpose

Breakthroughs that change patients' lives ... At Pfizer we are a patient centric company, guided by our four values: courage, joy, equity and excellence. Our breakthrough culture lends itself to our dedication to transforming millions of lives

Digital Transformation Strategy

One bold way we are achieving our purpose is through our company wide digital transformation strategy. We are leading the way in adopting new data, modelling and automated solutions to further digitize and accelerate drug discovery and development with the aim of enhancing health outcomes and the patient experience

Flexibility

We aim to create a trusting, flexible workplace culture which encourages employees to achieve work life harmony, attracts talent and enables everyone to be their best working self. Let's start the conversation!

Equal Employment Opportunity

We believe that a diverse and inclusive workforce is crucial to building a successful business. As an employer, Pfizer is committed to celebrating this, in all its forms – allowing for us to be as diverse as the patients and communities we serve. Together, we continue to build a culture that encourages, supports and empowers our employees

Information & Business Tech
#LI-PFE
Αυτή η εργασία έχει λήξει. Χρησιμοποιήστε τη φόρμα αναζήτησης για να βρείτε ενεργές εργασίες ή υποβάλετε το βιογραφικό σας.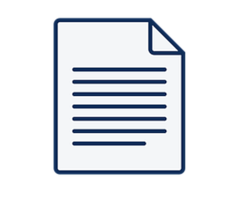 Call Center Agent (m/w/d) für Mode Onlineshop Du interessierst Dich für Fashion und würdest gern für einen Mode Onlineshop arbeiten? Dann bist Du bei uns genau richtig! Zur Verstärkung unseres Teams in Thessaloniki suchen wir Dich als Call Center Agent...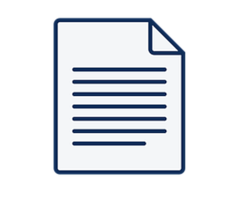 Είσαι ένα άτομο που φιλοδοξεί να εξελιχτεί στον τομέα του marketing και των πωλήσεων; Αναζητάμε τον επόμενο συνεργάτη μας, ένα άτομο δραστήριο που θα διαθέτει εμπορική, μεθοδική και στρατηγική αντίληψη, θα αγαπάει τις προκλήσεις και δύναται να παίρνει πρωτοβουλίες στον...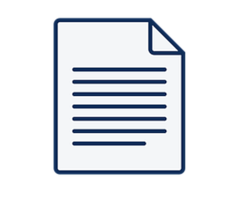 Sales Manager
Ermia hotels and resorts
Πλήρης απασχόληση
Γεμάτη μέρα
Η Ermia Hotels & Resorts αναζητά έναν Sales Manager με έδρα τη Θεσσαλονίκη. Ο Sales Manager ανήκει στην ομάδα του Διευθυντή Πωλήσεων και είναι υπεύθυνος για την εξασφάλιση της εφαρμογής καθορισμένων πωλησιακών στόχων, στρατηγικών προώθησης και εμπορίας της εταιρείας σε...