Accountant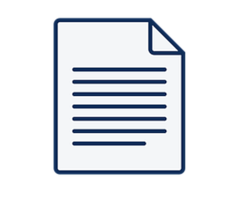 Accountant
Four Seasons
Πλήρης απασχόληση
Γεμάτη μέρα
Summary:

The Staff Accountant is responsible for assisting the Assistant Director of Finance in maintaining the general ledger and balance sheet reconciliations

Additionally, the Staff Accountant is responsible for supervising other areas within the Finance Department under the direction of the Assistant Director of Finance, including payroll, accounts payable, and general cashiering in accordance with all related local and corporate policies and procedures

The Accounting office structure may vary and responsibilities will be adapted as required

Key Activities

Maintain harmonious and professional relationship with all departments

Assist Income Audit Fuctions with maintaining the effectiveness of internal controls to safeguard the assets and resources of the hotel

Communicate any instances where paperwork is at variance with Internal Controls to the Income Auditor, Staff Accountant and Assistant Director of Finance

Assist with the development of the Finance Department staff to aid the future growth of the company

Communicate shortcomings in paperwork back to originating department

Coordinate work with other functions within the Accounting Department ensuring a seamless flow of paperwork to the Income Audit and when necessary, other functions such as A/P and A/R

Assist in other areas of the accounting office as needed

Product Functions

Understand and possess a working knowledge of the Accounting & Finance Manual

Good understanding of Month-End Process, including but not limited to preparation of management accounts, accruals and journal entries, maintain reconciliations for all balance sheet accounts in established corporate formats and in accordance with generally accepted accounting principals

Understand the current Edition of USALI

Prepare and coordinate the monthly reconciliations for all balance sheet accounts and all bank reconciliations, ensuring all outstanding reconciling items are investigated and resolved satisfactorily

Review the General Ledger accounts established to Record Room, Food & Beverage, Amusement and General Sales and Value Added Taxes

Perform all daily, monthly, and other periodic accounting and financial reporting in an accurate and timely nature

Collect/Audit paperwork from all revenue centers in the hotel ensuring accuracy and compliance with Four Seasons' Internal Controls and local hotel polices

Ensure that accurate room revenue is captured, recorded and posted

Ensure that accurate F&B outlet revenue, Banquet Food and Beverage Revenue and F&B Miscellaneous Revenue is fully captured, recorded and posted

Monitor and record all house account meals and entertainment expenses and report any non-compliance to the Assistant Director of Finance for follow up with the hotel management

Balance income against the respective ledger balances in the PMS system (guest ledger, city ledger and deposit ledger) and any discrepancies are corrected as identified and brought to the attention of Assistant Director of Finance

Participate in the physical inventory counts and the subsequent accuracy of count, price, and valuation

Safeguard the cash assets through monthly bank reconciliations, cash counts of all issued Banks, including general cashier, and reporting any discrepancies to the Assistant DOF

Assist with month end adjustment journal entries and balance sheet reconciliations

Prepare required backup or work papers in order to provide analysis and control over balance sheet and P&L accounts and to serve the purpose of internal and external audits

Have a working knowledge of all areas in Finance to ensure that coverage can be provided for employees on vacation or leave

Perform any additional duties as assigned by the Director of Finance or Assistant Director of Finance

On a monthly basis, a summary of activity in these accounts is to be prepared and approved by the Director of Finance, with workings to include a comparison of taxable revenue on the monthly P&L statement to the liability balance at month end; discrepancies should be investigated and resolved appropriately

Help on preparation of tax obligations

Profit Functions

Ensure that income is properly recorded and an accurate and timely Daily Business Report is generated

Have the ability to direct the efforts, quality and timeliness of all aspects of the general ledger and income audit

Monitor the safeguarding of the hotel's assets by reviewing hotel credits issued by both Rooms division and Food & Beverage and ascertaining the business purpose of such credits and proper manager approval

Review daily void reports from the hotel's F&B POS system to ensure proper inventory control in the F&B department

Track the sale and redemption of hotel gift cards to calculate the hotel's liability

Technical Skills and Knowledge

Solid interpersonal and relationship-building skills to work with cross-functional teams

Excellent written and verbal communication skills to prepare and deliver reports, effective presentations and to facilitate meetings

Promote a continuous learning environment that creates an atmosphere for professional development opportunities

Apply an ethical approach to influence the outcome of situations

Serve as a role model for others by demonstrating appropriate business conduct and ethical principles

Continuously seek to improve/develop the performance of others and continuously strive to improve his/her own performance

Work in a safe, prudent and organized manner

Require a working technical knowledge of generally accepted accounting principles and all corporate policies and procedures

Require knowledge of and the ability to operate computer equipment and excellent Excel and Computer Skills. Sun, and Opera Systems knowledge would be ideal and greatly valued

Strategic, analytical and have solid business acumen

A working knowledge of Excel is a must as well as a sold mathematical aptitude and well developed problem-solving skills

Demonstrate the ability to multitask

Ability to read, write and speak English.
Αυτή η εργασία έχει λήξει. Χρησιμοποιήστε τη φόρμα αναζήτησης για να βρείτε ενεργές εργασίες ή υποβάλετε το βιογραφικό σας.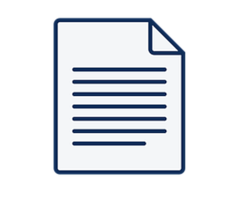 Η Adecco HR είναι η μεγαλύτερη εταιρεία παροχής υπηρεσιών ανθρώπινου δυναμικού παγκοσμίως και πιστοποιημένη στην Ελλάδα, σύμφωνα με το διεθνές πρότυπο ISO 9001:2015, στους τομείς εύρεσης και επιλογής προσωπικού και προσωρινής απασχόλησης. H Adecco, για λογαριασμό πελάτη της από τον...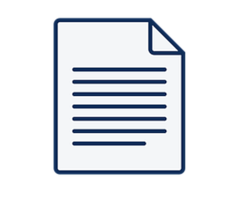 German Customer Care in Athens Are you a German speaker? Would you like to work for an innovative tech company in Greece? We offer you an exciting position with great benefits and career opportunities in sunny Athens! We are looking...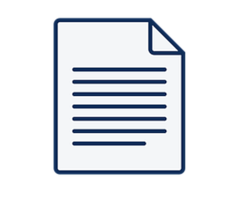 Working Location: Athens (hybrid) EY exists to build a better working world, helping to create long-term value for clients, people and society and build trust in the capital markets. Enabled by data and technology, diverse EY teams in over 150...