729 – Manager, Program Manager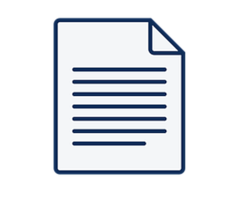 729 – Manager, Program Manager
Pfizer
Πλήρης απασχόληση
Γεμάτη μέρα
Overview

We are the 1st Hub for Developers! Our motto is "From Developers to Developers"! Our vision is to provide real career opportunities for candidates that want to take the next step in their career. Code.Career is the first process that you will speak with developers (only!) and tech (freak) experts!

Our client is a leading research-based biopharmaceutical company. They apply science and their global resources to deliver innovative therapies that extend and significantly improve lives. Every day, colleagues work across developed and emerging markets to advance wellness, prevention, treatments and cures that challenge the most feared diseases of our time.

ROLE SUMMARY

The Program Manager will work under the direction of the Drug Safety R&D/Comparative Medicine/PharmSci Creation Center Lead supporting the Pharmaceutical Sciences (Pharm Sci) organization to deliver key Digital solutions. The Program Manager is responsible for delivering technical solutions in a regulated space. This role requires strong collaboration across the team of other program managers, client partners, engineers, support staff, analysts and business subject matter experts. It also requires the ability to work independently with a focus on high quality deliverables and a strong sense of accountability. This role will require a strong desire for continuous learning to stay current with the rapidly evolving technology landscape.

This role is responsible to manage and deliver technology solutions supporting Pharmaceutical Sciences in partnership with Client Partners, other Digital Teams, service providers, team members and stakeholders

ROLE RESPONSIBILITIES


Manage medium to Large programs comprised of multiple projects such as LabWare LIMS or Electronic Batch Records.


Partner with internal and external teams to define and implement technical solutions that improve Pfizer processes and end user experiences.


Manage and facilitate the validation and deployment of new and upgraded software to support various business processes in Pharm Sci, helping to overcome technical challenges as needed.


Manage, facilitate, and assist with the diagnosis and restoration of applications, infrastructure, networking issues, etc. for critical systems used for day to day operations for Pharm Sci, understanding the escalation path and when to use it.


Evaluation of new and existing projects to determine regulatory, data integrity, security requirements and opportunities to provide a technical solution to improve processes.


Establish strong relationships with key partner organizations (including but not limited to Digital Client Partners, Architecture, Castles Support Team and Business Stakeholders) to strengthen delivery of cross-functional solutions.


Manage technical work activities of contingent worker resources to support enhancements and continuous improvements to systems, applications, and/or services.


BASIC QUALIFICATIONS


Bachelor's degree required in Computer Science, Engineering or related field.


Proven relevant project management experience delivering medium to large projects in a regulated environment


Ability to work independently and multi-task effectively


Flexible and willing to accept a change in priorities as necessary


Excellent oral and written communication skills, consensus building, facilitation, negotiation, and the ability to readily learn a new business area


Proven relevant experience as an information technology professional in one or many roles such as a software developer, systems administrator, project manager, computer engineer or support specialist.


PREFERRED QUALIFICATIONS


Technical experience with infrastructure including but not limited to: Operating Systems, Databases, Security and Networking Technologies.


Demonstrated competency in Software Development Lifecycles.


Demonstrated competency in Software Validation for regulated environments.


High level of awareness of internal and external technology trends


Managing technology resources to meet goals across multiple solutions or projects.


Demonstrated experience in vendor negotiations and sourcing models with cited impacts to strategic direction and in-line production products.


Proven experience working and building relationships across matrixed organizations
Αυτή η εργασία έχει λήξει. Χρησιμοποιήστε τη φόρμα αναζήτησης για να βρείτε ενεργές εργασίες ή υποβάλετε το βιογραφικό σας.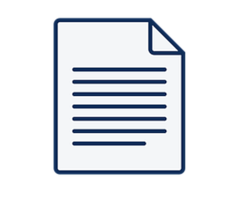 Pinewood seeks an Instructional Leader beginning September 2022. The Instructional Leader is a whole-school educator who reports to the Head of School and works closely with the Head of School, Principals, IB Coordinators and teachers in all divisions to strategically...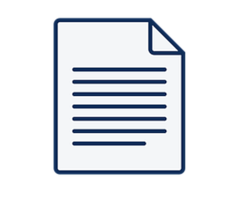 Do you have experience as a Sales Representative and want to make the next big step in your career? Do you have excellent communication skills and a passion for sales? Do you want to work for a leading air conditioning...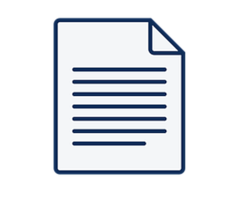 Sales Associate Βορείου Ελλάδος Πωλήσεις Χονδρικής (B2B) ITALIAN CONCEPTS SA Εταιρία με έδρα την Αθήνα και διεθνή παρουσία στο χώρο του Luxury and Fashion οπτικών ειδών αναζητά Sales Associate Βορείου Ελλάδος με έδρα τη Θεσ/νικη. Ο κάτοχος της θέσης θα...