Data and AI Sales Specialist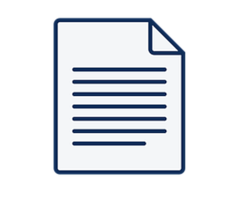 Data and AI Sales Specialist
IBM
Πλήρης απασχόληση
Γεμάτη μέρα
Introduction
At IBM, work is more than a job - it's a calling: To build. To design. To code. To consult. To think along with clients and sell. To make markets. To invent. To collaborate. Not just to do something better, but to attempt things you've never thought possible. Are you ready to lead in this new era of technology and solve some of the world's most challenging problems? If so, lets talk.
Your Role and Responsibilities
Do you like helping clients and partners implement innovative data driven infrastructure applications in hybrid cloud solutions and solve business problems? Do you have a knack for helping groups understand the Journey to AI Maturity and adopting Ethical AI application architectures and integration approaches? Do you have the consultative and leadership skills to help public, health and life sciences clients succeed with IBM's Hybrid cloud efforts?
IBM is looking for seasoned software sales specialist to help establish our public, health life sciences sector clients in the west region as the market leader to grow and expand our Data and AI business. This is a highly strategic position for someone to drive end to end solution from ideation to operationalizing the solution working closely with the implementation teams. You will be required to be ambidextrous and provide business value selling to our clients while being able to adequately deep dive, into hybrid cloud optimized architectures and solutions that IBM is offering to its clients and partners. You will serve as a trusted advisor to help client accelerate their adoption of IBM's Data and AI capabilities. Your broad responsibilities include owning the solution sales including the technical engagement and ultimate success around specific implementation projects. You should be as comfortable discussing technical details with a room full of business leaders and technologists as you are briefing a mixed audience. In addition, you will engage with other solutions experts, partner and professional services organizations to drive large and highly complex sales opportunities to closure.
This role will be to:
Manage a dedicated client and define, confirm, and communicate the differentiated value of IBM's Solutions at both the technical and business level.
Manage the entire sales process to ensure delivery against key performance metrics, with a strong emphasis on new business sales, while expanding existing accounts.
Use your solution selling expertise to identify and qualify business opportunities and respond optimally to client's needs in order to create a strategic, long-term partnership with your clients.
Deliver business value through reference and use case selling, and proof of concept engagements.
Preparing client proposals
Identify the client approvers, decision-makers, and influencers, and develop strategies for each to mitigate risk and increase agreement confidence.
Strengthen client and BP relationships through regular engagement and face-to-face meetings.
Organise and manage industry events and user groups to generate market interest.
Work in partnership with the broader ecosystem, Business Developers, Pre-sales, Technical Sellers, Partner Managers and Marketers, to build sales campaigns and incremental pipeline for Data & AI Products.
Leverage tools to build and maintain a current and accurate pipeline of early-stage, upside, and forecast agreements.
Required Technical and Professional Expertise
Qualifications :
Data & AI domain expertise
Proven track record of success in software sales, with emphasis on new client acquisition
Strong business and commercial acumen with proven credibility at all levels and evidence of building strong relationships internally and with the client
Effective communication skills with the ability to deliver results in a cross-functional environment.
Successful history of net direct new business sales, with the ability to prove consistent delivery against targets.
High motivation, resilience and passion to succeed
Preferred Technical and Professional Expertise
Preferred Professional and Technical Expertise : Preferably a BSc backed with a MSc degree to compliment the equivalent work experience
About Business UnitIBM has a global presence, operating in more than 175 countries with a broad-based geographic distribution of revenue. The company's Global Markets organization is a strategic sales business unit that manages IBM's global footprint, working closely with dedicated country-based operating units to serve clients locally. These country teams have client relationship managers who lead integrated teams of consultants, solution specialists and delivery professionals to enable clients' growth and innovation. By complementing local expertise with global experience and digital capabilities, IBM builds deep and broad-based client relationships. This local management focus fosters speed in supporting clients, addressing new markets and making investments in emerging opportunities. Additionally, the Global Markets organization serves clients with expertise in their industry as well as through the products and services that IBM and partners supply. IBM is also expanding its reach to new and existing clients through digital marketplaces.
Your Life @ IBMAre you craving to learn more? Prepared to solve some of the world's most unique challenges? And ready to shape the future for millions of people? If so, then it's time to join us, express your individuality, unleash your curiosity and discover new possibilities.
Every IBMer, and potential ones like yourself, has a voice, carves their own path, and uses their expertise to help co-create and add to our story. Together, we have the power to make meaningful change – to alter the fabric of our clients, of society and IBM itself, to create a truly positive impact and make the world work better for everyone.
It's time to define your career.
About IBMIBM's greatest invention is the IBMer. We believe that through the application of intelligence, reason and science, we can improve business, society and the human condition, bringing the power of an open hybrid cloud and AI strategy to life for our clients and partners around the world.Restlessly reinventing since 1911, we are not only one of the largest corporate organizations in the world, we're also one of the biggest technology and consulting employers, with many of the Fortune 50 companies relying on the IBM Cloud to run their business. At IBM, we pride ourselves on being an early adopter of artificial intelligence, quantum computing and blockchain. Now it's time for you to join us on our journey to being a responsible technology innovator and a force for good in the world.
Location StatementIBM wants you to bring your whole self to work and for you this might mean the ability to work flexibly. If you are interested in a flexible working pattern, please talk to our recruitment team to find out if this is possible in the current working environment.
Being You @ IBMIBM is committed to creating a diverse environment and is proud to be an equal opportunity employer. All qualified applicants will receive consideration for employment without regard to race, color, religion, gender, gender identity or expression, sexual orientation, national origin, genetics, pregnancy, disability, age, veteran status, or other characteristics. IBM is also committed to compliance with all fair employment practices regarding citizenship and immigration status.
Αυτή η εργασία έχει λήξει. Χρησιμοποιήστε τη φόρμα αναζήτησης για να βρείτε ενεργές εργασίες ή υποβάλετε το βιογραφικό σας.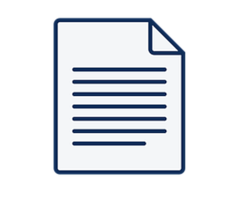 New Hot Job Opportunity: French Team Leader based in Athens Are you a Native French speaker who wants to build a career within a new multinational fast-growing company in Greece? We are seeking a French Team Leader to join a...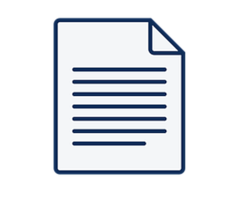 Novatron SA was established in 2002 and specializes in importing and selling High Technology Products, Solutions and Applications. With an extremely wide range of products and having served more than 10,000 customers. Novatron SA provides complete and effective solutions in...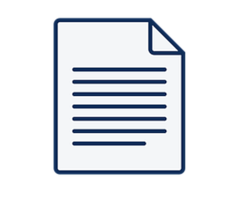 Italian-speaking Sales Supervisor in Athens Are you a proactive person and a team leader? Do you speak Italian and want to work in your mother tongue in sunny Athens? If you plan to move to another city and work in...