Assistant in Quality & Risk Management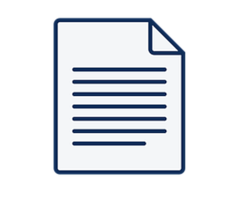 Assistant in Quality & Risk Management
Grant Thornton Greece
Πλήρης απασχόληση
Γεμάτη μέρα
About us

Grant Thornton Greece is a member firm of Grant Thornton International Limited (GTIL), one of the leading organizations delivering audit, tax and advisory services. We provide a variety of dynamic organizations with the advice and solutions they need to unlock sustainable growth and navigate complex risks and challenges

If you want to be part of this incredible journey Grant Thornton Greece has the opportunity for you. Our Quality & Risk Management department provides key support and expertise to a wide range of internal and client-facing teams across our firm, committed to "making a difference every day". We are currently seeking to employ a Quality & Risk Management professional to join the team.

Job description

The key responsibilities of the Assistant in Quality & Risk Management department will include:



Overseeing and monitoring risk management procedures relating to Grant Thornton Client acceptance process and Anti-money laundering

Assisting the independence team in conducting Conflict Check and other independence issues.


Assisting in the preparation of ISO standards documentation and respective supporting material according to requirements for all Organization's certifications.


Maintaining a risk register based on the identified applicable laws and regulations, fraud schemes, and AML considerations.


Based on review of procedures and walkthroughs, maintaining a matrix of internal controls and map them to key risk areas.


Collecting, organizing, monitoring and distributing information related to quality and process improvement functions, possibly including but not limited to compliance and documentation of quality management standards

Assisting in the development of quality KPIs in the frame of monitoring quality & risk management policies.



The person we're looking for needs to have:



A University degree preferably in Economics, Accounting, or Business Administration field


Professional experience in a related position will be considered as an asset


An audit background will be considered as an asset


A good knowledge in ISO standards will be considered as an asset


Excellent Excel skills (knowledge of advanced formulas is required)


Excellent command of English & Greek


Excellent attention to detail in a fast-paced environment


Strong teamwork & collaboration skills


Strong organizational skills


Ability to prioritize and complete assignments accurately and in a timely manner



To be successful as a Quality & Risk Management professional in Grant Thornton Greece you need the following:

Team working skills


Effective prioritization whilst managing multiple projects at the same period


A flexible, multitasking, detail-oriented and positive professionalism


Strong work ethic and team spirit



What will we offer to you?

Friendly and dynamic working environment, in which you can develop your skills and competencies


Competitive remuneration and benefits package


A work place with a strong focus on values and work-life balance

Working closely with a highly professional team of full-stack software developers / engineers


Participation in challenging projects to clients in all sector and industries


A team who is eager to provide the best possible solutions for our clients


Formal training, coaching and mentoring


A place where your professional and personal success is our commitment



What you will need to do next?

Joining the Grant Thornton Greece family is easy! If you feel that you meet the criteria, have the passion to succeed and have the Grant Thornton values simply apply online by uploading an -up-to-date CV with your application and leave the rest to us!

We will ensure that all our resourcing activities are fair, transparent and consistent across the Greece. We want to ensure that the candidate experience is of the highest professional standard.

The Company is committed to providing equality of opportunity for all employees.
Αυτή η εργασία έχει λήξει. Χρησιμοποιήστε τη φόρμα αναζήτησης για να βρείτε ενεργές εργασίες ή υποβάλετε το βιογραφικό σας.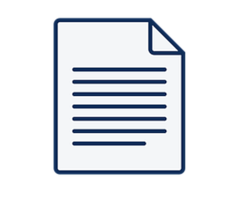 Η Adecco HR είναι η μεγαλύτερη εταιρεία παροχής υπηρεσιών ανθρώπινου δυναμικού παγκοσμίως και πιστοποιημένη στην Ελλάδα, σύμφωνα με το διεθνές πρότυπο ISO 9001:2015, στους τομείς εύρεσης και επιλογής προσωπικού και προσωρινής απασχόλησης. H Adecco, για λογαριασμό πελάτη της από τον...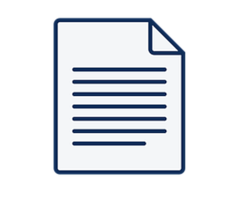 The CompanyThe world leader in mineral-based specialty solutions for industry, with over 16,000 employees and over 200 sites worldwide, Imerys delivers high value-added, functional solutions to diversified set of industrial sectors, from processing industries to consumer goods. The Group draws...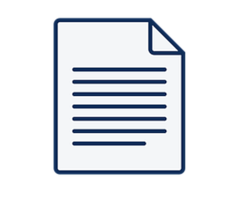 Η ELBISCO, ένας από τους ισχυρότερους οργανισμούς στο χώρο των τροφίμων με τις γνωστές μάρκες Elite, Allatini, Kris Kris, ζητά να προσλάβει: Οδηγό – Πωλητή Για την περιοχή της Αττικής Περιγραφή Θέσης: Η υλοποίηση των κεντρικών συμφωνιών – κάλυψη των...