Audit Senior Assistant | Audit & Assurance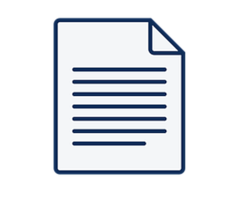 Audit Senior Assistant | Audit & Assurance
Deloitte
Πλήρης απασχόληση
Γεμάτη μέρα
Audit Senior Assistant | Audit & Assurance

What Impact will you make?
Your Opportunity
We are currently seeking for ambitious team players with exceptional organizational skills and a well-rounded personality to become part of our dynamic Audit Support team in our offices in Thessaloniki.

At Deloitte, we provide audit support services using an approach designed to provide the flexibility to serve the circumstances and complexities of our clients.



If you're ready to take your career to the next level in a challenging international environment, focusing on continuous learning and dynamic teamwork, both in Greece and abroad, you're ready for Deloitte!
Your Role & Responsibilities
During your tenure you will demonstrate and develop your ability to:
Coordinate and manage a team of Assistants effectively


Identify and embrace our purpose and values and put this into practice in your professional life


Develop self by actively seeking for growth and share knowledge and experiences with the other members of the team


Seek for opportunities to challenge yourself and team with others


Understand objectives and align your work and objectives toward them


Build good relationships and communicate effectively


Our Requirements
Potential candidates should fulfill the following criteria:
A minimum of 3 years of solid work experience in Audit


University Degree in: Accounting / Auditing / Finance / Economics / Business Administration and a Postgraduate Qualification in a relevant area. Other academic background with quantitative skills and relevant experience will also be considered as a strong asset


Strong technical and auditing skills


Excellent oral and written communication skills in English


Italian knowledge will be considered a plus


Ability to work under pressure and maintain a professional demeanor


High level of discretion for confidential work and information


Strong organizational and coordination skills


Excellent interpersonal and supervisory skills and ability to motivate and lead and capacity to work effectively within a team


Military obligations fulfilled for male candidates
What we offer
Exclusive involvement with international projects and multinational top clients


Flexible work-from-home policy


Career growth


Various Corporate discounts


Fresh Fruits at the office to boost your energy


Diverse & Inclusive environment


Collaborative, friendly and young colleagues to work with


Team bonding activities
The application process
Upon submitting your CV and considering that you fit with the minimum requirements, we will contact you in order to complete an online assessment the sooner. Following the successful results, you will be invited for an online interview with our professionals.
Recruiter tips
We want job seekers exploring opportunities at Deloitte to feel prepared and confident. To help you with your interview, we suggest that you do your research: know some background about the organization and the business area you are applying to. Check out recruiting tips from Deloitte professionals.
How you will grow
At Deloitte, our professional development plan focuses on helping people at every level of their career to identify and use their strengths to do their best work every day. From entry-level employees to senior leaders, we believe there is always room to learn. We offer opportunities to help sharpen skills in addition to hands-on experience in the global, fast-changing business world. From on-the-job learning experiences to formal learning programs, our professionals have a variety of opportunities to continue to grow throughout their career.
About Audit
Our Audit practice delivers to clients audit assurance and advisory services of the highest quality. We cover a wide range of industries and markets, from financial services in multinational corporations to smaller, owner-managed businesses. As the commercial world grows ever more fiercely regulated, the role of corporate auditor is now spot-lit as never before. Our distinctive audit approach and investment in technology enables our Audit team to deliver seamless global accounting and auditing services. We are forward thinking, risk focused and insights based.
About Deloitte
Our services
Deloitte offers integrated services that include Audit, Consulting, Financial Advisory, Risk Advisory, Tax and Legal. Our approach combines insight and innovation from multiple disciplines with global business and industry expertise to help our clients excel anywhere in the world. We deliver outstanding impact on the reputation and success of our clients, in Italy and globally. In pursuing this we contribute to a sustainable and prosperous society, and are firm believers in the positive impact business can and should have on the world it operates within.
Our purpose
We are led by a purpose, to make an impact that matters with clients, people and society. This purpose defines who we are and what we stand for. It's not about being the biggest. It's about being the first choice for the largest and most influential clients, and the first choice for the best talent.
Our values
At Deloitte we foster a collaborative culture where talented individuals can produce their best work. We value innovative thinking, diverse insights and a genuinely distinctive level of customer service through our expertise and professionalism. We value difference, with respect at the heart of our inclusive culture.
Our talent experience
From day one at our firm, practitioners are part of a community. Our development and career progression framework will help them develop the skills and capabilities to succeed. The wellness of our people and the ability to offer agile working arrangements is at the center of our unique talent experience. We create a workplace that encourages collaboration, creativity, inclusiveness to ensure our staff are supported, encouraged and feel a sense of purpose and meaning in what they do each day.
Deloitte is a leading global provider of audit and assurance, consulting, financial advisory, risk advisory, tax and related services. Our global network of member firms and related entities in more than 150 countries and territories serves four out of five Fortune Global 500® companies. Learn how Deloitte's approximately 312,000 people make an impact that matters at www.deloitte.com. Deloitte refers to one or more of Deloitte Touche Tohmatsu Limited ("DTTL"), its global network of member firms and their related entities (collectively, the "Deloitte organization"). DTTL (also referred to as "Deloitte Global"), and each of its member firms and related entities are legally separate and independent entities, which cannot obligate or bind each other in respect of third parties. DTTL and each DTTL member firm and related entity is liable only for its own acts and omissions, and not those of any of each other. DTTL does not provide services to clients. Please see www.deloitte.com/ about to learn more. Deloitte Alexander Competence Center Single Member Societe Anonyme of Business Consultants, a Greek company, registered in Greece with registered number 144724504000 and its registered office at Thessaloniki, Municipality of Pylaia - Chortiatis of Thessaloniki, Vepe Technopolis Thessaloniki (5th and 3rd street), is one of the Deloitte Central Mediterranean S.r.l. ("DCM") countries. DCM, a company limited by guarantee registered in Italy with registered number 09599600963 and its registered office at Via Tortona no. 25, 20144, Milan, Italy is one of the Deloitte NSE LLP geographies. Deloitte NSE LLP is a UK limited liability partnership and member firm of DTTL, a UK private company limited by guarantee.

This communication and any attachments to it is for internal distribution among personnel of the Deloitte organization. It may contain confidential information and is intended solely for the use of the individual or entity to whom it is addressed. If you are not the intended recipient, please notify us immediately by replying to this email and then please delete this communication and all copies of it on your system. Please do not use this communication in any way. None of DTTL, its member firms, related entities, employees or agents shall be responsible for any loss or damage whatsoever arising directly or indirectly in connection with any person relying on this communication.

© 2021 For information contact Deloitte Central Mediterranea

Primary LocationThessaloniki

OrganizationAudit
Αυτή η εργασία έχει λήξει. Χρησιμοποιήστε τη φόρμα αναζήτησης για να βρείτε ενεργές εργασίες ή υποβάλετε το βιογραφικό σας.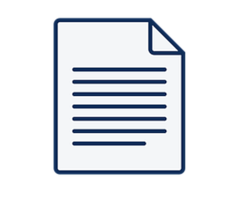 This job position can be located anywhere in Greece Description of the role As a Customer Support Specialist you have to quickly adapts to customer needs to deliver human and consultative support experience though creative problem solving and a thorough...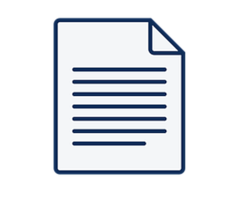 Η εταιρεία ΕΛΟΒΑΡΗ ΑΓΓΕΛΙΚΑ Α.Ε. αποκλειστικός αντιπρόσωπος και εισαγωγέας συμπληρωμάτων διατροφής και καλλυντικών με 35ετή δραστηριότητα στο χώρο του Φαρμακείου ζητά να προσλάβει άμεσα Περιοδεύων πωλητή με πλήρη απασχόληση και έδρα τη Θεσσαλονίκη Προσόντα υποψηφίων Απαραίτητη εμπειρία στις πωλήσεις στο...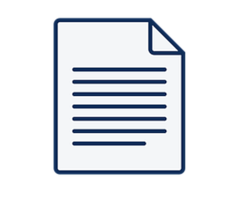 Η εταιρεία-πελάτης Η 3ds είναι ένα digital marketing agency που μετατρέπει την τεχνολογία σε επιχειρηματική ευκαιρία. Δημιουργεί brands που κάνουν την διαφορά χρησιμοποιώντας ιστοσελίδες, καμπάνιες digital marketing, mobile apps και τις υπηρεσίες συμβουλευτικής, τις οποίες προσφέρει. Πρόκειται για μία ομάδα...