Senior Information Security Consultant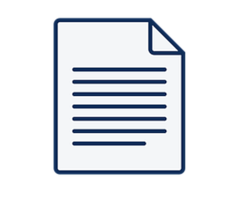 Senior Information Security Consultant
Intrasoft International
Πλήρης απασχόληση
Γεμάτη μέρα
JOB DESCRIPTION
We are looking for a Senior Information Security Consultant for our offices in Thessaloniki

A day in the life of a Senior Information Security Consultant

As a Senior Information Security Consultant, you will be a part of a vibrant team of the Delivery Services team of the Information Security Department of INTRASOFT International.

Your everyday life will mainly consist of the fulfillment of the role of Information Security Officer within the context of projects of European Commission, Public or Private Sector.

Your main duties will be:


Manage tactical and operational activities of projects related to Information Security Governance and its related security risks;


Develop of any requested security-related artifacts, including security plans, policies, procedures, risk assessments, business continuity plans etc.;


Provide Information Security Consulting Services for European Commission Agencies as well as Public and Private Sectors;


Provide information security expertise to business analysts, development teams, IT Engineers and Architects;


Support corporate Information Security Management System activities and promote the corporate Information Security policies and good practices;


Align, implement and operate the information security standards and best practices from the business, project management, and technical perspective;


Participate as an Information Security advisory role in business-related projects of European Commission, Enterprise, and Public Sectors;


Provide presales supportive material regarding Information Security and Security Assurance services to clients.

By joining INTRASOFT International, the leading IT company in Greece, you will be part of a hub of 1.700+ tech enthusiasts. You will work using cutting-edge technologies that contribute to the design and delivery of solutions and products for challenging, large-scale IT projects, that affect the lives of millions of citizens around the globe.
JOB REQUIREMENTS
If you have


Excellent command of English language, both oral and written;


Bachelor's Degree in Computer Science or Information Security fields;


Master's degree in Information Security or at least 8-year experience to any area related to the above responsibilities;


At least 6-year hands-on experience in Information Security domain;


Knowledge and hands-on experience in the development of Information Security Policies, Procedures, Technical Guidelines, Security Plans, Audit Plans, Disaster Recovery and Business Continuity Plans and Roadmaps as well as the execution of BIAs and BC/DR tests;


Knowledge of Information Security compliance, regulatory and industry standards at the International, National and EU level (ISO, NIST, ENISA etc.);


Experience in security operations (e.g. incident handling, vulnerability management), reporting and related cybersecurity mechanisms and solutions;


Experience in applying information security risk management frameworks and standards (e.g. ISO 27005, ITSRM2);


Knowledge of modern security technology trends (cloud computing, application containers etc.) and how they can be applied to companies to address real security challenges.


…then this position is suitable for you!

It would also be a plus if you had


Experience working in an ISO 27001 aligned environment;


One or more Information Security related certifications: ISO 27001:2013 LA, ISO 22301 LI, ISACA's CISM, (ISC)2 CISSP, (ISC)2 CSSLP, EC-Council's CEH, ISACA's CISM.


This position comes with

Competitive compensation packages


Continuous learning (with the most modern methods - unlimited access to Udemy for Business), and fast career growth


Interesting and challenging tasks within large-scale projects


An international dynamic within a fast-paced working environment


The opportunity to work in a diverse environment with talented colleagues

All candidates are equal to receive consideration. There is no discrimination in terms of ethnicity, sex and sex preferences, age, color, medical condition, marital status, physical or mental disability, religion or any other characteristic protected by applicable laws and regulations. At INTRASOFT International we support human rights among our employees and focus on creating a positive working environment of diversity and inclusion.

The safety and well-being of our candidates and employees remains our top priority. Please note that the recruitment process in INTRASOFT International will be conducted virtually for the upcoming months, following the Covid-19 pandemic safety measures.

Our culture

Our people are the most important element of our success. Our work life is well defined by our set of fundamental Values:

Be the link of a great team that forms a unique network across departments, countries and business units and operates with trust, open communication, transparency and respect.

We make it happen with our expertise, accountability and solution-driven attitude. We always strive for improvement, always with an eye on the big picture.

We learn & evolve by embracing a culture of building on our experiences, sharing our knowledge and developing our skills. We are always open to new ideas and invite all #IntrasoftPeople to contribute with theirs.

We fuel creativity in every aspect of our everyday life at INTRASOFT; in the solutions and products we design and the initiatives we undertake.

We share customer success by understanding their unique needs, corresponding to their vision, and exceeding their expectations.

LetUsJoinYOU!

About INTRASOFT International

We are INTRASOFT International, a leading European IT Solutions and Services Group with strong international presence and expertise, offering innovative and added-value solutions of the highest quality to a wide range of international and national public and private organizations. More than 500 organizations in over 70 countries worldwide have chosen the company's services and solutions to fulfill their business needs.

For more information regarding our company, current projects, and openings around Europe, please consult our website: www.intrasoft-intl.com.
Please submit your CV in English

All applications will be treated as strictly confidential.
Αυτή η εργασία έχει λήξει. Χρησιμοποιήστε τη φόρμα αναζήτησης για να βρείτε ενεργές εργασίες ή υποβάλετε το βιογραφικό σας.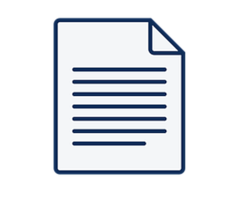 Το Εθνικό Κέντρο Έρευνας και Τεχνολογικής Ανάπτυξης (ΕΚΕΤΑ) ανακοινώνει ότι η Πρόσκληση Εκδήλωσης Ενδιαφέροντος με αρ. πρωτ. 28800/28-12-2021 του Ινστιτούτου Τεχνολογιών Πληροφορικής και Επικοινωνιών (ΙΠΤΗΛ), για μία (1) θέση έκτακτου προσωπικού (με σύμβαση ανάθεσης έργου), στο πλαίσιο υλοποίησης του έργου...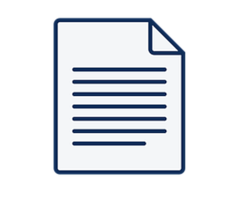 Ζητειται βοηθος φυσιοθεραπευτης- τρια στην Μονάδα Φροντίδας Ηλικιωμένων Ο Άγιος Παΐσιος για Πλήρη Απασχόληση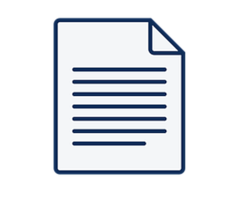 Ζητείται από την εταιρεία ΖΑΚΟΣ GROUP ΑΒΕΕ βοηθός λογιστηρίου. Αποστολή βιογραφικών στο email: info@gipchem.gr