SW Solution Architect (Java)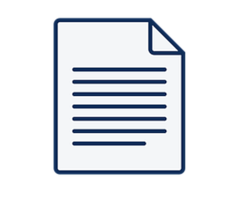 SW Solution Architect (Java)
Unisystems
Πλήρης απασχόληση
Γεμάτη μέρα
UniSystems, one of the most reliable ICT companies in the European market, has been recently awarded one of the biggest FwC in EU and will act as the counterpart of an EU Agency, managing various big implementation and infrastructure contracts. Within the scope of work on this FwC, we are looking for a Software Solution Architect to join our team.

The Mission:
Lead the Solution Architecture design and programming architectures for code efforts Make decisions for the software development framework, see the "big picture" of the project and create architectural approaches for software design and implementation to guide the development team, ensuring that the designed solution satisfies the business and technical objectives which will result in high quality IT solutions


Responsibilities:


Lead the Solution Architecture design and programming architectures for code efforts;


Provide top level architectural direction and governance that strikes the balance between directing technical decisions towards alignment but not imposing restrictive unchanging standards on development teams;


Work closely with Enterprise Architect and analysts in gathering requirements and specifications from clients and users;


Determine a project's scope before developers begin any major by conducting required studies;


Define all aspects of development from appropriate technology and workflow to coding standards;


Provide technical guidance and coaching to developers and engineers;


Provide inputs in development of schedules and test plans, preparation of documentation based on analyst reports, and defining key project milestones;


Evaluate potential risk in projects;


Advise the project team and the client in areas such as capacity management, contingency planning, environment planning, configuration management and other relevant tasks related to the role;


Maintain relevant documents/manuals describing the System and its infrastructure;


Review of software code and secure code in line with best practices


Qualifications


University degree in Computer Science, Engineering or relevant discipline;


Minimum 10 years of experience in the defined area of expertise, including 6 years as Solution Architect;


Ability to understand the IT design models and specifications to be used as a basis for the programming;


In depth knowledge of the applicable programming environment considered as being mainstream for the IT project;


In depth knowledge of and experience in TOGAF methodology;


In depth knowledge of OWASP guidelines for the secure application design;


Knowledge of interoperability technology (e.g., web services, message oriented middleware, service oriented bus);


Experience of the full development lifecycle of complex large scale and multi-user applications;


Experience using agile software development methodologies (i.e. Kanban, Scrum and other lean techniques);


Excellent written and verbal communication skills;


Capacity in writing documents;


Excellent knowledge of English language (written and verbal);


Experience and willingness of working in an international/multicultural environment;
Αυτή η εργασία έχει λήξει. Χρησιμοποιήστε τη φόρμα αναζήτησης για να βρείτε ενεργές εργασίες ή υποβάλετε το βιογραφικό σας.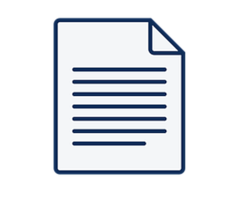 Η IN GROUP ΑΕ, η ταχύτερα αναπτυσσόμενη εταιρεία απασχόλησης ανθρώπινου δυναμικού στην Ελλάδα, πιστοποιημένη σύμφωνα με το διεθνές πρότυπο ISO 9001:2008 στον τομέα εύρεσης και επιλογής προσωπικού, ζητά για λογαριασμό πελάτη της, πολυεθνικής εταιρείας ζητά Promoters Περίπτερα/Ψιλικά (ΗR 163) Προσόντα:...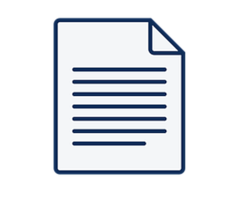 Are you fluent in German? Do you have great communication skills? Then come join our team of #GameChangers who bring fun to work every day. We are looking for native German speakers or proficient level of German(C2) candidates who have...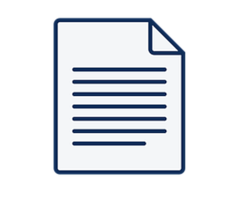 Η εταιρία ROPEROS ΕΠΕ, η οποία δραστηριοποιείται στο χώρο ένδυσης – υπόδησης, Ζητάει Πωλητές/ριες με πολυετή εμπειρία στην εξυπηρέτηση πελατών για το κατάστημα CAROLINA HERRERA εντός του εμπορικού κέντρου στο Μαρούσι Απαραίτητα προσόντα: Ελάχιστη προϋπηρεσία 6-8 ετών στην πώληση ενδυμάτων-...