709 – Senior Manager, Engineering Lead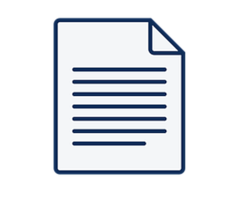 709 – Senior Manager, Engineering Lead
Pfizer
Πλήρης απασχόληση
Γεμάτη μέρα
Overview

We are the 1st Hub for Developers! Our motto is "From Developers to Developers"! Our vision is to provide real career opportunities for candidates that want to take the next step in their career. Code.Career is the first process that you will speak with developers (only!) and tech (freak) experts!

Our client is a leading research-based biopharmaceutical company. They apply science and their global resources to deliver innovative therapies that extend and significantly improve lives. Every day, colleagues work across developed and emerging markets to advance wellness, prevention, reatments and cures that challenge the most feared diseases of our time.

ROLE SUMMARY

The Engineering/Development Lead is the technical lead of a scrum development or project team using appropriate methodologies (agile, waterfall, hybrid, etc.) to provide continuous delivery of digital experiences across the relevant customer types. These customer types could include Patients and Caregivers, Healthcare Professionals, organized customers like Hospitals or Pharmacies, or internal Pfizer colleagues. They are embedded in a team focused on one of these customer types and work closely with the Product and Solution Lead, scrum master, project manager, developers, client partners, vendors and others to accomplish the team's and the organization's goals. The Project Delivery Lead is accountable to directly lead management and creation of products and experiences directly supporting Enterprise-level and Pfizer Executive Leadership Team members' goals and objectives for global, regional and local Patient and Caregiver-facing digital solutions. They lead a highly performant distributed team of developers and testers. Responsible for the technical approach, engineering, strategy & all technical skillsets to deliver on the solution, product and\or project vision & business needs.

ROLE RESPONSIBILITIES

The primary responsibilities of this position will be providing deep technical knowledge combined with solid technical leadership across the team ensuring that product and\or solution objectives are embedded within the team that align to global & BU level objectives. This role will be responsible for all contract technical delivery resources. This means:


A detailed understanding of the technical landscape, both inside and outside of Pfizer. The candidate will have demonstrable subject matter expertise in multiple of our foundational technologies/areas (Open source, AWS, native and hybrid mobile development, modern web technologies, core data and database technologies, internet cyber security and others). Whilst being recognized as a technical SME, this role requires a solid understanding of the business and is able to successfully translate this knowledge into day to day decision making.


The Engineering/Development Lead is tasked with the design, development and deployment solutions of solutions and products for the relevant customer type.


The Engineering/Development Lead has autonomy within provided standards and roadmaps to make architectural decisions for the product or solution which will have an impact across all BU's & business teams that make use of this platform. Whilst the primary focus of the role will be ensuring that the correct architectural decisions will be made, it is imperative that knowledge is shared and decisions are based on multiple inputs across the wider team and BU, this position will both disseminate and actively encourage knowledge sharing.


Responsible for release management, code quality, CI integration and usage.


Applies skills and discipline knowledge to contribute to the achievement of work across the product \ project team to achieve the needs of a cross-functional, multidisciplinary team product development team in continuously delivering enhancements to strategic, ELT endorsed digital products supporting all business units globally. Acts as servant-leader to a development team across the entire D&T Business Unit in delivering products (e.g., across Client Partner\Product Management, Enterprise Platforms and Security, Core Solution and Data and Analytics teams).


Interprets internal/external business challenges and best practices to recommend improvements to products, processes, and services


To work with BU BT leads, IT Business Partners and key Business Stakeholders to develop and deliver solutions which overcome complex commercial business problems and allow business value to be realized through innovative technology solutions. This will be done by leveraging expertise / resources worldwide across solution center teams.


Sets technical objectives for and manages one or more scrum teams with ongoing work activities across all commercial business units within a product grouping and\or portfolio of projects. Leads teams by making decisions that require developing innovative options to resolve complex problems when implementing strategic products\projects for all commercial Business Units.


Applies technical and advanced knowledge to plan\design efforts of continuous delivery in an enterprise environment and uses their comprehensive knowledge of principles and concepts in other disciplines within D&T in delivery of digital experiences.


Provides technical and functional expertise to Business Units globally and regionally. Has advanced knowledge of principles, concepts and theories of continuous delivery of digital and technology and implementation of products and systems supporting the relevant customer type. Uses knowledge of industry, customer requirements and general business environment to enable delivery of projects and programs, leveraging both standard commercial roadmap patterns as well as innovative technologies across a range of systems disciplines to deliver value to Pfizer business units. Exhibits a high level of business knowledge and understanding of the external marketplace and anticipates business line or sub-function customer requirements.


Champions innovation. Develops and leverages development resources to implement innovative ideas/processes/ products within immediate product or project team and across DSE and Business Units, taking appropriate risks to achieve desired results; guides and influences the team and stakeholders on acceptable levels of risk-taking.


Drive technical delivery cost savings targets through effective project estimation, vendor selection and negotiation


QUALIFICATIONS


Minimum of 7 years software development industry experience as an information technology professional in roles such as a software architect and developer, systems engineer, computer engineer, engineering lead, technical team lead. Experience managing teams including the financials of contract or colleague resources. Developing increasing responsibility in an engineering lead related role.


Demonstrable experience operating in a DevOps environment and able to bring real experience of what works (and what doesn't work) to our teams.


Demonstrable experience of modern software engineering, including coding standards, code reviews, test practices, and releasing.


Demonstrable experience of RESTful APIs, integration and microservice patterns.


Demonstrable experience of data modeling, common application architectures, cloud development, CI/CD practices, and able to lead software engineers in these areas.


Demonstrable understanding of source control using git.


Demonstrable understanding of object oriented programming.


Experience with Atlassian products (Jira, Confluence) and GitHub is an asset.


Preferred qualification: Bachelor of Science degree or equivalent practical work experience in Information Management, Computer Science, Engineering, Technology Management or relevant disciplines.
Αυτή η εργασία έχει λήξει. Χρησιμοποιήστε τη φόρμα αναζήτησης για να βρείτε ενεργές εργασίες ή υποβάλετε το βιογραφικό σας.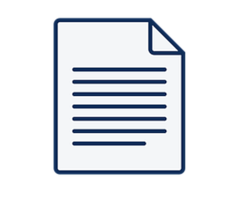 Overview We are the 1st Hub for Developers! Our motto is "From Developers to Developers"! Our vision is to provide real career opportunities for candidates that want to take the next step in their career. Code.Career is the first process...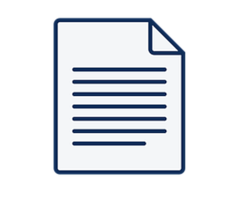 Ζητείται έμπειρος Διανομέας για Άμεση Πρόσληψη ,με δικό του μηχανάκι και να είναι γνώστης των γύρω περιοχών ,για εργασία στον Γύρο της Αριστοτέλους, Αριστοτέλους 24, στο κέντρο της Θεσσαλονίκης. Παρέχονται ανταγωνιστικές αποδοχές και πλήρες ωράριο εργασίας. Βιογραφικά και συνεντεύξεις απευθείας...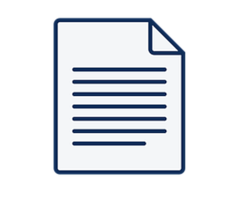 We are expanding our WMS Consultants team in Thessaloniki and we are looking for enthusiast professionals for the role. Entersoft is a leading business software development company and offers a comprehensive and integrated business software suite with ERP, CRM, Retail,...