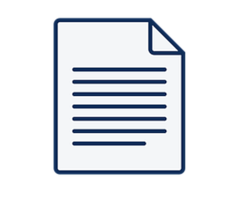 IT Business Analyst
RELATIONAL TECHNOLOGY AE
Πλήρης απασχόληση
Γεμάτη μέρα
Description
We are looking for a Business Analyst who will be the vital link between our clients and our information technology capacity by supporting and ensuring the successful completion of analyzing business needs, gathering business requirements and drafting functional specification documents.
Your tasks:


Collaboration with clients to create business analysis and functional specification documents;


Organization of workshops with clients;


Requirements gathering, analysis and translation of business requirements into functional modules;


Own and develop relationship with clients, working with them to optimize and enhance our integration;


Collaboration with the development team throughout development phase;


Participation in the development phase developing BPMN workflow and Business rules via our in-house Platform graphical editors;


Work in an agile environment;


Overview of the full product lifecycle;


Collaboration with the quality assurance team;


Collaboration with the support team.


Requirements


Bachelor's degree in Computer Engineering or related technical degree;


Experience of at least 2 years in Business analysis of complex IT systems;


Fluency in English;


Experience with BPMN and Business rules will be considered a plus;


Hands on experience on RDBMS (SQL server) and T-SQL;


Experience in the Banking sector is advantageous.


Benefits
As an equal opportunity employer, we celebrate diversity and are committed to creating an inclusive environment for all employees.
Our company is people - centric and offers personalized benefits to each employee:


We want you to be well compensated for what you bring in, so we offer an attractive salary package;


Your health matters to us, so all colleagues have a private health insurance plan from day one;


We are excited for challenges, so you are invited to take part in exciting projects;


We never stop learning and evolving! You will have your own mentor and training; program to help you develop in a company with unlimited possibilities and you will join our training sessions and online courses that we provide;


We love the Relational vibes so we gather on smaller and bigger occasions to celebrate good times together!


Relational Financial Solutions adheres to the General Data Protection Regulation principles by applying its Privacy Policy as published in https://www.relationalfs.com/legal-information/pri.... By submitting an application to this position and by sharing your personal data with Relational Financial Solutions you acknowledge and accept its Policy and authorise Relational Financial Solutions to process your personal data for the purposes of the company's recruitment opportunities, in line to the Policy.
Η ManpowerGroupGreece, αναζητά για λογαριασμό πελάτη της, νομικού ομίλου, Trainer με προηγούμενη σχετική προϋπηρεσία, για το τμήμα των Collections, για την Περιοχή της Αθήνας. Με τι θα ασχοληθώ;Προσδιορισμός ατομικών και ομαδικών αναγκών κατάρτισηςΑνάπτυξη εκπαιδευτικού υλικού, συμπεριλαμβανομένων παρουσιάσεων, σεναρίων και περιπτωσιολογικών...
Η Adecco HR είναι η μεγαλύτερη εταιρεία παροχής υπηρεσιών ανθρώπινου δυναμικού παγκοσμίως και πιστοποιημένη στην Ελλάδα, σύμφωνα με το διεθνές πρότυπο ISO 9001:2015, στους τομείς εύρεσης και επιλογής προσωπικού και προσωρινής απασχόλησης. H Adecco, για λογαριασμό μεγάλης εταιρείας πελάτη της,...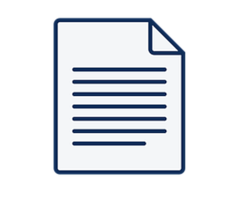 Ζητείται Οδηγός Φορτηγού με δίπλωμα Γ' ή Ε' κατηγορίας από μεταφορική εταιρεία με έδρα το Κερατσίνι, για μεταφορές εντός και εκτός Αττικής. Πληροφορίες στο τηλέφωνο 6932637390 ώρες 10:00-18:00Θέση εργασίας πλήρους απασχόλησης.Απαραίτητα Προσόντα:Παροχές: