Spa Careers (Therapist & Receptionist)
Sani/Ikos Group
Πλήρης απασχόληση
Γεμάτη μέρα
Who do you want to become?     
Are you our Future Leader? Are you ready to realize your potential? Are you searching for a real purpose and not "just another job"?
At the Sani/Ikos Group we take hospitality very seriously. As we expand with new Resort openings on an almost annual basis, our core purpose remains the same; encouraging guests to experience the Μagic of togetherness as the World's Leading Family & Beach ResortTM.
Whether you're looking for a strong career path in the hospitality industry, to learn new skills that will set you apart from the competition or to develop meaningful relationships and grow personally and professionally, our safe, strong, and sustainable environment might just be the perfect place for you.
Your main purpose
Mission: As a Spa therapist & Spa Receptionist, you will be the one to ensure unforgettable welcome and well-being treatments experiences for our guests.
Spa Receptionist - Arrival: Provide a warm and friendly welcome to our guests demonstrating a high level of customer service and satisfaction. Escort guests to the treatment room. Advice and recommend tailored treatment for our customers. Keep harmony in the guest's sense of the arrival in the reception area.
Booking: Prepare guest schedules. Ensure the treatments booked are accurate and booked at a suitable time.
Spa Therapist - Tailored experience: Provide an elegant and friendly welcome to our guests demonstrating a high level of customer service and satisfaction. Deliver a variety of spa services (body treatment, massages, facials) according to the brand standards. Keep harmony in the guest's room sense of arrival.
What will you bring?
Friendly and passionate personality, capable of seeing value in everyone and everything.
Proven experience as a Spa Therapist or Receptionist, ideally in a 5* resort or hotel environment.
Fluency in English. Good command of another language would be a plus.
Degree/Diploma/Current license in Spa/Physiotherapy/Cosmetology
What we offer
Team: Becoming a member of an organization that cares about its people, the environment, and the local communities.
Grow: Have room to grow and develop via numerous opportunities for learning, professional development, and career advancement.
Care: Competitive remuneration package                             
: www.ikosresorts.com | http://ikosresorts.com/ikoscareers/
:  www.sani-resort.com | www.sani-resort.com/en_GB/careers
We are an equal opportunities employer. All applications will be considered as confidential.
We respect your privacy by adhering to the European Union General Data Protection Regulation (GDPR). Learn more about the protection of your personal data on our Job Applicants Privacy Notice page.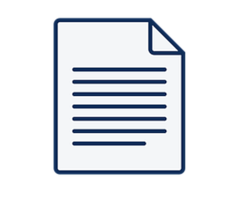 Εταιρεία Συμβούλων Μηχανικών που δραστηριοποιείται Πανελλαδικά στην παροχή ολοκληρωμένων υπηρεσιών Εξειδικευμένου Τεχνικού Συμβούλου Ποιότητας Δημόσιων / Ιδιωτικών Τεχνικών Έργων καθώς και Μελετών Συστημάτων Διαχείρισης ISO, ζητάει Πολιτικό / Μηχανολόγο / Ηλεκτρολόγο / Τεχνολόγο Μηχανικό για άμεση στελέχωση του Τμήματος Διαχείρισης...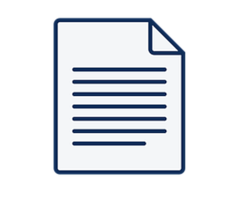 UW Group and its subsidiary companies UMAR Shipping Services & WSR Services, are currently seeking for a dedicated senior individual for the below position for Greece: Position GROUP AREA SALES DIRECTOR for managing the Umar Shipping Services and WSR services...
JUST ONE, on behalf of its client, a leading hospitality company, based in Greece, is looking for a L&D Manager.Responsibilities: Leading, and evolving the brand training strategy, along with directing all training and development activities, such as aligning with the...