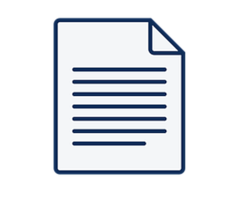 Human Resources Business Partner
Green Beverages Group
Πλήρης απασχόληση
Γεμάτη μέρα
Green Beverages Group is an innovative and fast-growing organization, operating in the Non-Alcoholic Beverages industry, established in 2023 after the merger of the companies Chitos S.A and Green Cola Hellas.
The Group's broad portfolio includes 'better for you' delicious, sugar-free products and high-quality brands such as ZAGORI, ZAGORI SPARKLING, ZAGORI GO GREEN, GREEN COLA, GREEN FLAVORS, GREEN MOCKTAILS, ZIREIA, while is the exclusive distributor of the brands EVIAN and EVIAN SPARKLING for the Greek market. With a presence in more than 50 countries, the Group's products are present in the most significant retailers worldwide, including Carrefour, Ahold-Delhaize, Walmart, Whole Foods, Kroger etc. and major online platforms.
Green Beverages Group employs more than 500 employees, owns three subsidiaries in Greece, the U.S.A and Dubai and their consolidate turnover is expected to surpass €100 million in 2023. The production in operated in 5 privately owned plants, in Ioannina, Orestiada and Corinthia and many third-party bottlers around the world.   
Our team is expanding and we are looking for a talented, high caliber HRBP to join our People & Culture function.
Responsibilities
Design, plan and execute talent acquisition process and employer branding activities
Active participation in performance , talent management and onboarding process
Establish yourself as a trusted partner, build strong relationships, influence, and coach individuals at all levels of the organization.
Engage in organizational design to improve departmental structure, processes, and workflows for enhanced team effectiveness
Provide guidance, coaching and support to managers on all HR and Employee Relations issues
Support managers in implementing HR policies and practices effectively
Produce HR KPIs, management reports and documentation on employment data
Requirements:
University Degree and Msc in Business, Human Resources, Organizational Psychology
At least 5 years of working experience as an HR generalist
Familiarity with a variety of different selection methods 
Hands on experience with posting jobs on social media and job boards
Ability to work in a fast-paced environment
Excellent interpersonal and communication skills
Excellent time management skills
Critical thinking and problem-solving skills
Benefits:
Our people are the driving force behind our success; hence our goal is to provide a people-centric working environment, full of opportunities for further development, recognition, and attractive remuneration packages.  All candidates are offered equal opportunities based on a completely objective and confidential process.
If you are looking for the next challenge in your career, please send us your CV at [email protected] indicating the job code:  HRBP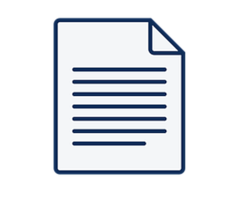 Μεγάλο Λογιστικό γραφείο στο Κολωνάκι ψάχνει βοηθό λογιστή για Τήρησης βιβλίων Γ΄ κατηγορίας.Απαραίτητα Προσόντα:Προϋπηρεσία Τήρησης βιβλίων Γ΄ κατηγορίας τουλάχιστον 3 ετών Καλή γνώση των προγραμμάτων MS Office (Outlook, Word, Excel) Καλή γνώση αγγλικώνΠαροχές:Σύμβαση πλήρους απασχόλησης Δυνατότητα συνεχούς εκπαίδευσης και εξέλιξης...
Do you wish to join the team of a well – known multinational company and work for one of the most popular call centers? Manpower Group Greece, on behalf of its client, is in search of Dutch speakers!The ideal Candidate...
Η Adecco HR είναι η μεγαλύτερη εταιρεία παροχής υπηρεσιών ανθρώπινου δυναμικού παγκοσμίως και πιστοποιημένη στην Ελλάδα, σύμφωνα με το διεθνές πρότυπο ISO 9001:2015, στους τομείς εύρεσης και επιλογής προσωπικού και προσωρινής απασχόλησης. H Adecco, για λογαριασμό πελάτη της αναζητά προσωπικό...