Dispatch Agent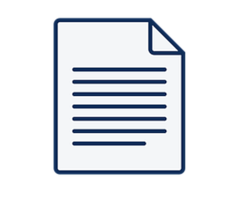 Dispatch Agent
FedEx Express EU
Πλήρης απασχόληση
Γεμάτη μέρα
Join our team as we work each and every moment to deliver the most important package of someone's day. At FedEx, you'll be a part of a team that helps make the world more connected by enabling global commerce which helps business prosper, communities flourish and people thrive. Through personal and professional support, development and opportunity, we foster a culture where people deliver exceptional experiences and outstanding service.



Job Description:



As a FedEx Dispatch Agent you play a key role in achieving the station's operational goals and service commitments, by co-ordinating and balancing of work amongst a team of Couriers to achieve customer satisfaction through the timely collection and delivery of packages, at optimised costs.



Key responsibilities:


Prepare daily / weekly courier schedules and routes to meet service level objectives taking into consideration volumes, vehicles and vacation planning.

Co-ordinate the distribution of work amongst Couriers to enable our couriers to achieve station operational goals in the most cost effective and efficient way.

Monitor the daily delivery cycle, updating available systems to ensure accuracy of information and correct execution of the daily PUD assignments.

Provide technical and practical support to the Courier team and co-ordinate any actions needed to resolve issues and ensure service commitments are met.

Contact customers when needed to obtain additional information and advise upon service-related issues.

Provides operational and contingency cover if required to maintain the quality of services.

Proactively report any issues that occurred during the daily delivery cycle to management and provide regular reporting relating to productivity, volumes and performance.

The ideal candidate will have
:

Experience in co-ordinating a team in a busy transport and / or dispatch environment an advantage.

Good Microsoft Office & PC skills;

Good geographical knowledge.

Focused on accuracy and attention to detail;

Driven to solve problems while using planning and organizing skills;

Able to communicate and align with different stakeholders.

Ability to manage own and teams time effectively with attention to detail in a pressurised environment.

What we offer:

FedEx offers employees a competitive benefits and reward package including a wide array of formal training and on the job learning opportunities.

FedEx is one of the most admired companies and trusted brands year after year

In joining FedEx, every team member commits to our Purple Promise — to make every FedEx experience outstanding—for the customer and for our fellow team members.

Being a part of FedEx means you are a part of a global network of solutions that only continues to strengthen its capability to deliver what our customers need anytime, anywhere.

Accuracy & Attention to Detail;Microsoft Office & PC Skills;Planning & Organizing Skills;Interpersonal Skills;Problem Solving Skills;


Qualifications:

Education:
High School Diploma: Logistics Management


FedEx was built on a philosophy that puts people first, one we take seriously. We are an equal opportunity employer and we are committed to a diverse and inclusive workforce in which we provide growth opportunities for all


Our Company

FedEx Express is one of the world's largest express transportation companies and has consistently been selected as one of the top 10 World's Most Admired Companies by "Fortune" magazine. Every day FedEx delivers for its customers with transportation and business solutions, serving more than 220 countries and territories around the globe. We can serve this global network due to our outstanding team of FedEx team members, who are tasked with making every FedEx experience outstanding.


Our Philosophy

The People-Service-Profit philosophy (P-S-P) describes the principles that govern every FedEx decision, policy or activity. FedEx takes care of our people; they, in turn, deliver the impeccable service demanded by our customers, who reward us with the profitability necessary to secure our future. The essential element in making the People-Service-Profit philosophy such a positive force for the company is where we close the circle, and return these profits back into the business, and invest back in our people. Our success in the industry is attributed to our people. Through our P-S-P philosophy, we have a work environment that encourages team members to be innovative in delivering the highest possible quality of service to our customers. We care for their well-being, and value their contributions to the company.


Our Culture

Our culture is important for many reasons, and we intentionally bring it to life through our behaviors, actions and activities in every part of the world. The FedEx culture and values have been a cornerstone of our success and growth since we began in the early 1970's. While other companies can copy our systems, infrastructure and processes, our culture makes us unique and is often a differentiating factor as we compete and grow in today's global marketplace.
Αυτή η εργασία έχει λήξει. Χρησιμοποιήστε τη φόρμα αναζήτησης για να βρείτε ενεργές εργασίες ή υποβάλετε το βιογραφικό σας.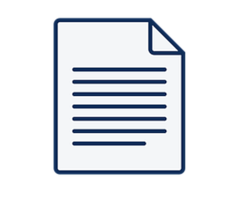 ΖΗΤΗΤΑΙ ΠΩΛΗΤΡΙΑ ΣΕ ΑΡΤΟΖΑΧΑΡΟΠΛΑΣΤΕΙΟ ΣΤΗ ΠΕΡΙΟΧΗ ΤΟΥ ΕΥΟΣΜΟΥ. ΝΑ ΕΧΕΙ ΕΡΓΑΣΤΕΙ,Ι ΝΑ ΓΝΩΡΙΖΕΙ ΤΗ ΠΩΛΗΣΗ ΑΡΤΟΥ,ΓΛΥΚΟΥ ΚΑΙ ΤΗ ΠΑΡΑΓΩΓΗ ΚΑΦΕ. ΤΗΛ. 6944980982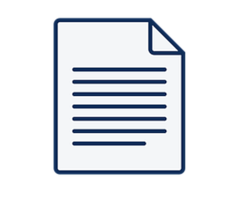 Η συνεχώς αναπτυσσόμενη ομάδα της BETA CAE Systems ψάχνει για ενθουσιώδεις, ταλαντούχους μελλοντικούς συναδέλφους με πάθος για την υπολογιστική μηχανική και την ποιότητα λογισμικού. Οι υποψήφιοι θα ενταχθούν στην ομάδα του pre-processing Quality Assurance και κύρια καθήκοντα τους θα είναι...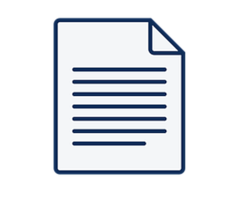 Καθηγήτριες Αγγλικών και Γερμανικων ζητούνται από φροντιστήριο στον Εύοσμο Θεσσαλονίκης τηλ.6972310293