SRE Lead - Core SRE (SRL 0923)
Skroutz S.A
Πλήρης απασχόληση
Γεμάτη μέρα
At Skroutz, we have one simple yet powerful mission/vision: we aim to amaze. And this vision has been hardcoded into our DNA since day one. Back when we started our journey in 2005 as a price comparison engine, we created an innovative shopping tool for our users and shaped the future of e-commerce in Greece.
Today as the biggest marketplace in Greece, we continue to believe that happy customers equal happy merchants and it's our job to understand and anticipate their needs and offer them an unparalleled, doubt-free experience. And to do so, we are always searching for new ways to make them say "wow": Skroutz Plus (our first subscription-based service), Skroutz Last Mile (our parcel distribution company) and Skroutz Point (the first network of smart lockers in Greece) to name a few!
To create amazing experiences, we need amazing people! People that share the same passion and enthusiasm for eCommerce and technology as we do.
Sounds like you?
#AimToAmaze
Our engineering values

Know your Tech. Develop and master your craft, sharpen your tools. Be proud of your work.
Release early & Iterate. Deliver prototypes and start gathering important feedback early on. Use that feedback to guide you. Don't be afraid to compromise, make sure to come back & tidy things up.
Be a team player. Offer your help, listen and seek to understand. Step up & take initiatives.
Don't over anything. Don't over-engineer, over-analyze, over-regulate, you get it.
Enjoy your work. Celebrate success.
Technologies we use
Skroutz is powered by a complex Ruby on Rails application interacting with multiple auxiliary services. Much like our product, our stack is under constant development and currently undergoing a full modernization and migration to the cloud.
Core products and technologies we use include:
Many FLOSS components for our on-premises infrastructure (Debian, HAProxy, Varnish, Nginx, Ganeti/KVM, Docker/Podman)
A wide variety of AWS services (ECS, EKS, EC2, RDS, Lambda) managed through Terraform
Cloudflare as the CDN and WAF of choice, managed through Terraform
Various database technologies including Elasticsearch, MongoDB and Redis
Github is our main development platform and we use Github Actions for all things DevOps
Prometheus, ELK and Datadog for observability
We also run some custom code and services written mainly in Ruby, Python and Go
How will you contribute to Skroutz vision
We are looking for an experienced SRE Lead to lead our Core SRE Team that is responsible for managing the core infrastructure powering Skroutz. You will be leading a team of 4-5 SREs (including yourself) as a contributing manager.
What you will be doing

Manage and extend the core infrastructure powering Skroutz, including the AWS landing zone and database instances
Monitor and optimize edge performance using Cloudflare
Improve infrastructure observability, bridging the gap between the on-premises and cloud infrastructure
Design and perform migrations of core services like DNS and e-mail from our on-premises infrastructure to the cloud
Develop reusable Infrastructure-as-Code Terraform modules
Analyze and troubleshoot application and infrastructure performance, figure out bottlenecks and propose solutions
Requirements:
At least 5 years of professional working experience as an SRE or DevOps engineer or similar position
Ability to inspire and motivate team members to achieve individual and company­ goals
Lead-by-example mentality and good communication and interpersonal skills
Good working knowledge of at least one programming language (Python and/or Go will be considered a plus)
Familiarity with core Linux concepts and managing Linux systems
Working experience on cloud infrastructure (AWS, GCP or Azure - AWS is a plus) using infrastructure-as-code tools like Terraform
We will appreciate if you have
Experience managing a small team of engineers with mixed development and operational workload
Relevant cloud certifications
Contributions to open-source projects; sharing contributions or personal projects will help us in the evaluation process
*Please note that this opening concerns a hybrid job located in Athens, Attica, Greece.
Benefits:
What's it like to work at Skroutz?
A great opportunity to contribute to the evolution of Skroutz towards becoming one of Europe's fastest growing Marketplaces
Being part of an environment that gives employees large goals, autonomy and mentoring, which creates incredible opportunities, both for you and the company
Competitive full time salary
Ongoing training and development
Private Medical plan
Top of the Line tools and equipment
Access to books, online courses and relevant resources
Hybrid Working
Extra paid time off
Free Skroutz Plus subscription
As part of our dedication to the diversity of our workforce, Skroutz is committed to Equal Employment Opportunity without regard to race, color, national origin, ethnicity, gender, disability, sexual orientation or religion.
Disclaimer:
Skroutz collects and processes personal data in accordance with the EU General Data Protection Regulation (GDPR). We are bound to use the information provided within your job application for recruitment purposes only and not to share these with any unauthorized third parties. Please read our Recruitment Privacy Policy here.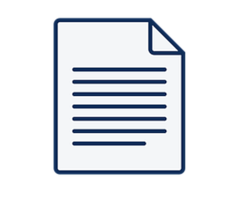 Μεγάλη εταιρεία με πολυετή εμπειρία στον χώρο του Food Service στο πλαίσιο της ανάπτυξης της,  επιθυμεί να στελεχώσει με  έμπειρο/η  πωλητή/ρια  το τμήμα πωλήσεων της . Ο/Η υποψήφιος/α θα είναι υπεύθυνος/η για την ανάπτυξη των πωλήσεων στο υφιστάμενο αλλά και...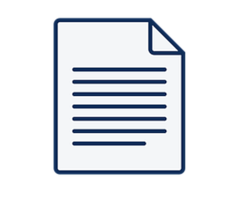 Αποθηκάριος
ΕΚΔΟΤΙΚΟΣ ΟΙΚΟΣ
Πλήρης απασχόληση
Γεμάτη μέρα
Ζητούνται Αποθηκάριοι σε εκδοτική εταιρεία με έδρα στην περιοχή Αχαρνές.Δύο θέσεις εργασίας: μία πλήρους απασχόλησης πρωινή πενθήμερη εργασία και μία με δίμηνη σύμβασηΑπαραίτητα Προσόντα:Καλή γνώση της Ελληνικής γλώσσαςΒασικές γνώσης Η/ΥΠαροχές:Πολύ καλό και οργανωμένο περιβάλλον
Η ICOMM μία από τις ταχύτερα αναπτυσσόμενες εταιρείες στον χώρο του marketing, συνεργαζόμενη με μεγάλους Ομίλους στον κλάδο των Τηλεπικοινωνιών, της Ενέργειας και της Υγείας, ζητά άτομα για προώθηση υπηρεσιών της εταιρείας NOVA για πρωινή μερική ή πλήρης απασχόληση .  ...