Recruitment Specialist
speakit
Πλήρης απασχόληση
Γεμάτη μέρα
Responsibilities
The Recruitment Specialist we are looking for, will be responsible for:
Sourcing candidates for our client's positions
Effectively screening & interviewing potential candidates
Providing candidates with all relevant information on both, roles and clients
Submitting relevant applicants by presenting their CVs, together with an evaluation of their profile to our clients
Successfully matching jobs to candidates, evaluating job descriptions and requirements
Posting relevant adverts to attract top talent
Performing database searches as well as other CV sources
Managing the whole recruitment process
Coordinating interview schedules between clients and candidates
Providing timely feedback to candidates and clients throughout the recruitment process
Establishing and maintaining strong relationships with clients to understand their staffing needs, culture, and business objectives
Attending company's ongoing training to ensure top performance
Reporting to the Recruitment Supervisor, working within a defined team
Contributing positively to the company's culture and working environment
Requirements:
To be selected as a Recruitment Specialist you must have the below requirements:
Bachelor's degree in Human Resources, Business Administration, or a related field (or equivalent work experience)
Proven work experience as a Recruitment Specialist, Recruiter, Talent Sourcer, or similar role
Knowledge of the end-to-end recruitment process and best practices
Familiarity with applicant tracking systems and recruitment software
Strong sourcing skills and proficiency in using various recruitment platforms
Excellent communication and interpersonal skills
Proficient level of English, any additional language (especially German) would be a plus
Ability to work well in a fast-paced environment and manage multiple priorities
Detail-oriented with exceptional organizational skills
Good team player, fast learner, positive attitude
Demonstrated ability to assess candidate qualifications and cultural fit effectively
Benefits:
If you become a Recruitment Specialist you will have the benefits below:
Hybrid working model
Competitive salary
Bonuses and incentives: Performance-based commissions based on individual and team achievements.
Professional development: Support for ongoing learning and skill development
Career Growth Opportunities: Clear pathways for career advancement and internal promotions within the company
Work environment: A positive and inclusive work culture, collaborative teams, and a supportive management style
Private health insurance
Company laptop + mobile phone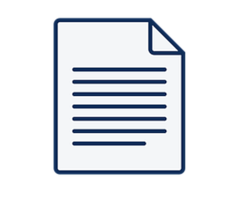 Job description INTRALOT, a publicly listed company established in 1992, is a leading gaming solutions supplier and operator active in 39 regulated jurisdictions worldwide. With a global workforce of approximately 1,700 employees in 2022, INTRALOT is committed to redefine innovation...
Mechanical Engineer (On-site)American Motors - Pilalis is a cold room and cold room door manufacturer located in northern Athens. Following our continuous development we are looking for a mechanical engineer to join our R&D Department.Your profile:Organizational Skills.Ability to collaborate with...
Ζητείται Μάγειρας Β' για εργασία σε πολυτελές θέρετρο στην Αυστρία με ΑΜΕΣΗ ημερομηνία έναρξηςΑναζητάτε τη δουλειά των ονείρων σας στον ξενοδοχειακό κλάδο;Θέλετε να εργαστείτε σε μερικά από τα πιο πολυτελή θέρετρα της Ευρώπης;Το δίκτυο καριέρας της NEXT STEP με περισσότερους...