Compliance & Continuous Improvement Manager
MYTILINEOS
Πλήρης απασχόληση
Γεμάτη μέρα
At MYTILINEOS, we are catalysts for a sustainable future, leading the green energy transition with innovative solutions while being a reference point for competitive green metallurgy. Our global presence covers two business Sectors: Energy and Metallurgy. With a consolidated yearly turnover of €6.3 billion and a workforce of over 5,500 dedicated individuals, we fuel success through cutting-edge technology and diverse talent.
We are committed to embracing new state-of-the-art technologies and advancements, propelling us towards a cleaner, brighter tomorrow. Our positive footprint extends across five continents, leaving a lasting impact. At MYTILINEOS, we foster a culture of resilience, challenge, respect, excellence, and change, empowering our diverse workforce to achieve remarkable outcomes.
We are currently looking for a Compliance & Continuous Improvement Manager to join our Operations & Control team as part of our M Power Projects Division in our Athens offices.
By joining this role, you will be tasked with ensuring compliance of our Projects Operations with regards to internal & external policies and obligations, as well as corresponding to continuous improvement initiatives.
Your role will encompass:
Working closely with PDs, Division Directors and Central functions to promote compliance.
Guide the review made by his/her team with compliance of the live Project Lifecycle with internal policies as set up, identify special needs or gaps and resolve.
Mainly in Execution phase, guide the review of Project's compliance with policies and obligations applying in the countries we are active in, identify requirements and apply.
Enhance communications between projects to integrate lessons learned and facilitate any corrections. Organize, drive and facilitate lessons learned across all projects and divisions.
Working closely with the Operations Manager and the Project Controls Manager to:
Manage the central Internal Audits Division and review/guide responses/corrective actions progress to close out issues.
Manage the External Audits procedures and review/guide responses, feeding back to the business.
Manages MPP's GDPR obligations.
Represent MPP in Continuous Improvement unified exercises driven by central Admin of Energy regarding various issues, i.e. the Automation of the Project Lifecycle Management System.
Work closely with MPP BPs and lead the solution of issues requested by CFs.
Identify and apply training needs across MPP.
What you bring to the role:
At least 5 - 6 years of experience in similar positions.
Bachelor's Degree in Engineering, Finance or Project Management.
Master's degree in a relevant field as well as professional certifications in project management will be considered an asset.
Excellent use of Microsoft Office.
Excellent use of English Language
Excellent organizational, communication, and interpersonal skills.
Critical and strategical thinking.
Strong leadership and team management ability as well as educational skills.
Proactive culture.
Your Benefits:
Competitive remuneration package.
Group Health Insurance program.
Pension Plan.
Cooperation, creativity and innovation: we adopt flexible cooperation models to achieve fast results and increased productivity.
Follow us on LinkedIn and stay updated on our latest news
We respect your personal data. All personal information in your application and CV will remain strictly confidential.
At MYTILINEOS we are proud to have Diversity and Inclusion at the centre of everything we do. We are committed to Equal Employment Opportunity regardless of race, colour, national origin, ethnicity, gender, age, disability, sexual orientation, gender identity or religion.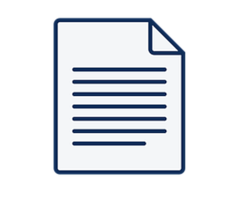 Καθήκοντα : Καταχώρηση λογιστικών εγγραφών Συμφωνίες My Data & Γενικής λογιστικής Συμμετοχή στη δημιουργία μηνιαίων αναφορών όπου απαιτείται Έκδοση παραστατικών και επικοινωνία με συνεργάτες της εταιρείας Προσόντα : Προϋπηρεσία 2-3 έτη σε αντίστοιχη θέση σε οργανωμένο λογιστήριο Εμπορικής Εταιρίας Άριστη...
Responsibilities Languages: Very well English, other languages preferred Very well user of Microsoft office, excel, power point etc. Skills: GDS (Amadeus) user , Farelogix user, Liknoss (boat) user, Certus (boat) user, Experienced in corporate travel Hotel bookings Car rental bookings...
Ζητείται μηχανικός ΑΕΙ, με εμπειρία σε αδειοδοτήσεις και τακτοποιήσεις, για στελέχωση του τμήματος των μελετών της εταιρείας. Βασική δραστηριότητα εκτεταμένη συνεργασία με χρηματοπιστωτικά ιδρύματα και εταιρείες διαχείρισης ακινήτων. Έδρα στο Παγκράτι.Απαραίτητα Προσόντα:Εμπειρία σε τακτοποιήσεις, άδειες μικρής ή μεγάλης κλίμακας, ΗΤΚΔιαχείριση...