Project Mechanical Engineer
MYTILINEOS
Πλήρης απασχόληση
Γεμάτη μέρα
At MYTILINEOS, we are catalysts for a sustainable future, leading the green energy transition with innovative solutions while being a reference point for competitive green metallurgy. Our global presence covers two business Sectors: Energy and Metallurgy. With a consolidated yearly turnover of €6.3 billion and a workforce of over 5,500 dedicated individuals, we fuel success through cutting-edge technology and diverse talent.
We are committed to embracing new state-of-the-art technologies and advancements, propelling us towards a cleaner, brighter tomorrow. Our positive footprint extends across five continents, leaving a lasting impact. At MYTILINEOS, we foster a culture of resilience, challenge, respect, excellence, and change, empowering our diverse workforce to achieve remarkable outcomes.
We are currently looking for a Project Mechanical Engineer to join our team.

Your role will encompass:
Design of Mechanical installations, and especially HVAC and BMS Systems. Design responsibilities will also include other mechanical disciplines.
Review of Design of Mechanical installations, and especially HVAC / BMS Systems prepared by others
Calculate Heating and Cooling Loads, Ventilation air flows for Industrial and Non-Industrial Buildings, piping calculations, etc.
Verification of Classification and Sizing of ATEX zones
Review or Prepare HVAC drawings and documents including Schematic Diagrams, P&IDs and General Arrangement Drawings, Lists, Descriptions, Calculation Reports, Equipment Specification sheets, Bill of Materials, etc.
Technical evaluation of Vendor's offers for HVAC equipment, ducting, supports, insulation material, BMS systems
Coordination with other engineering disciplines, e.g., Civil & Architectural Design, Electrical and I&C.
Provide technical assistance, support and troubleshooting to the site Erection and Commissioning personnel for those systems.
Be Involved in interface, project meetings with equipment Vendors, other disciplines, Customer representatives, etc.
Determine Budget Costs for proposals needs.
What you bring to the role:
Engineering Degree or Diploma in Mechanical Engineering
3-5 years of experience in a relevant position, or 3-5 years of office experience in Mechanical and HVAC design.
Excellent knowledge of the English language. Knowledge of other languages shall be considered an additional asset.
Good Knowledge and familiarization with Technical Standards such as ASHRAE, SMACNA, EN, BS, NFPA, etc.
Strong knowledge of computer applications, especially MS Office, autoCAD, Navisworks, Revit.
Critical thinking & troubleshooting capability.
Communication skills.
Confident to deal with management and customers.
Your Benefits:

Attractive remuneration package
Medical Plan
Friendly and professional working environment
Career development
Continuous training
Follow us on LinkedIn and stay updated on our latest news.
We respect your personal data. All personal information in your application and CV will remain strictly confidential.
At MYTILINEOS we are proud to have Diversity and Inclusion at the centre of everything we do. We are committed to Equal Employment Opportunity regardless of race, colour, national origin, ethnicity, gender, age, disability, sexual orientation, gender identity or religion.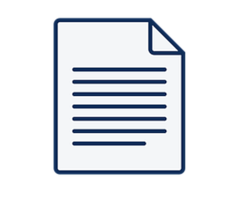 Η εταιρεία μας σε συνεργασία με Παγκόσμιους Μ.Κ.Ο, αναζητά νέους για τηστελέχωση του τμήματος Marketing & Επικοινωνίας. Προφίλ υποψηφίου: Απόφοιτος Λυκείου με ή χωρίς προϋπηρεσία Επικοινωνιακός Συνεργάσιμος/ ομαδικός Αρμοδιότητες: Εκπροσώπηση των οργανισμών και αύξηση της αναγνωσιμότητάς τους στοεμπορικό κοινό, μέσω ...
The Role: You will work on internal software related to trading financial products, monitoring tools, alerting, and reporting. You will be able to offer your ideas and designs to help the software development team improve their quality of work. The...
Ο Όμιλος B&F στο πλαίσιο της ανάπτυξής του αναζητεί:Πωλήτρια Λιανικής για το κατάστημα Lynne στην Τσιμισκή.  Απαραίτητα Προσόντα:   Απαραίτητη προϋπηρεσία στον χώρο της ένδυσης, τουλάχιστον 2 χρόνια. Ευχάριστη προσωπικότητα με ταλέντο στην πώληση και ενδιαφέρον για τον χώρο της μόδας....