Payroll Associate – French, Italian, German, Spanish, Portuguese, Dutch Speaking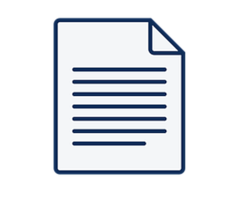 Payroll Associate – French, Italian, German, Spanish, Portuguese, Dutch Speaking
ICAP Group
Πλήρης απασχόληση
Γεμάτη μέρα
ICAP Executive Search & Selection is one of the top premium consultancies and part of ICAP, the largest HR Services Provider in Greece and recently expanded operations to Cyprus. With more than 45 years of experience, we specialize in assessing and recruiting Senior to Middle Level Executives across all sectors.

ICAP Executive Search, on behalf of Pfizer, the Leading Global Biopharmaceutical Company, is looking for high caliber multinational professionals for the position of:

Payroll Associate – French, Italian, German, Spanish, Portuguese, Dutch Speaking

(Ref. code 5572/PA/ESS/GR)

Role Summary

The Payroll Associate is responsible for the timely and accurate execution of all payroll activities and operations for assigned payroll cycles/populations. This includes processing, validation, balancing, audit compliance, exceptions, repayments, off-cycle, post-payroll and annual processes.

Main Responsibilities:

Manage activities associated with regular execution of assigned payrolls, including collection and validation of inputs and error resolution. Communicate payroll kick off and approval processing milestones. Validate and balance payroll, process changes to correct errors or provide updates.


Provide required funding forecasts, bank files and GL files to Treasury and Finance.


Distribute required reports to stakeholders during and post-payroll.


Work with Manager to process more complex payroll changes, including sales bonuses, STD, return to work, LOA, military leave, severance and employee death.


Process off-cycle payroll requests.


Responsible for overall collection of payroll claims / overpayments / repayments working with HR, Legal and Payroll teams.


Responsible for developing and publishing annual payroll calendar, including cut-off dates and other key dates to all stakeholders.


Ensure all necessary audit processes are implemented and followed in order to assure Sarbanes-Oxley, external and internal audit compliance. Record pertinent RCM and validation activities in corporate systems.


Work with vendor, Digital, Finance and other teams as needed to ensure technology, integrations, GL interfaces and other system components are functional.


Serve as back-up for other team members as required.
JOB REQUIREMENTS
Bachelor's degree in Finance, Accounting, Human Resources or related field is required


3+ years' experience in payroll, accounting or human resources


Fluency in one of the following languages is required - French, Italian, German, Spanish, Portuguese, Dutch


Fluency in English


Knowledge and experience of payroll calculation and processing


Ability to maintain privacy and confidentiality


Experience with Workday, ADP, or other common HCM, payroll and time/attendance systems is preferred
Αυτή η εργασία έχει λήξει. Χρησιμοποιήστε τη φόρμα αναζήτησης για να βρείτε ενεργές εργασίες ή υποβάλετε το βιογραφικό σας.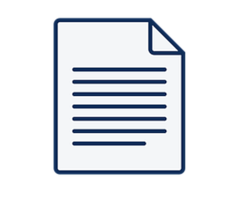 Ζητείται Πωλητής σε τεχνικό πολυκατάστημα στην ανατολική Θεσσαλονίκη. Θέση εργασίας πλήρους απασχόλησης.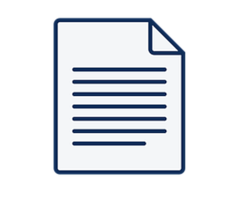 Barista
ΚΑΦΕ - ΖΑΧΑΡΟΠΛΑΣΤΕΙΟ
Πλήρης απασχόληση
Γεμάτη μέρα
Ζητείται Barista από από καφέ - ζαχαροπλαστείο στη Νεάπολη. Δυνατότητα πλήρους ή μερικής απασχόλησης.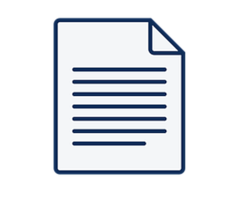 ΖΗΤΟΥΝΤΑΙ ΑΠΟ ΕΤΑΙΡΕΙΑ ΠΡΟΓΡΑΜΜΑΤΙΣΤΕΣ – ΔΙΑΧΕΙΡIΣΤΕΣ E-SHOP Από εταιρεία ζητούνται προγραμματιστές – διαχειριστές e shop Αποστολή βιογραφικών στο email lefleuraggelia01@gmail.com