Online Brand Manager for Luxury Division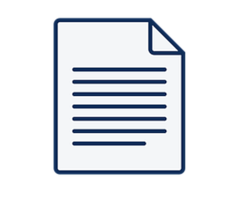 Online Brand Manager for Luxury Division
L'Oreal
Πλήρης απασχόληση
Γεμάτη μέρα
Do you want to work for the world's largest beauty company? Do you want an exciting and diverse job in an international and dynamic working environment? Do you want to be challenged and developed within your area of expertise? Then you might be just the talent we are looking for to strengthen our marketing team in Luxury Products Division (Lancôme, Yves Saint Laurent, Giorgio Armani, Biotherm, Helena Rubinstein, Kiehl's, Ralph Lauren, Cacharel, Victor & Rolf, Mugler, Azzaro, Prada, etc.)

Online Brand Manager for Luxury Division

Are you passionate about online marketing on luxury products?

Then joining L'Oréal Luxury Product Division Marketing Structure, in the role of "Online Brand Manager" might be the opportunity that you've been looking for!

At L'Oréal Luxury Products Division (LLD), we create offline and online brand experiences that make our customers the center of our iconic brand universe. We make the customer the hero of our brand story. Every day we push boundaries in the world of traditional and digital strategies to advance the brand building, the retail excellence and the digital engagement creating real emotion through memorable brand experiences and creative marketing initiatives.

Now we are looking for an Online Brand Manager!

You will…

INSIGHTS


Observe, analyze, and provide insights on online competitor behavior and market trends

Follow-up on EDGE KPI's
Report on online results and define action plan


E-RETAIL/E-COMM TRAFFIC/AWARENESS

Adapt and enrich the brand strategy for the E-business execution

Own performance media awareness and traffic strategy and consolidate KPI's

Ensure the development of an excellent user experience and customer journey online


E-RETAIL/E-COMM CONVERSION


Work on E-Business animation plan per launch

Social E-Retail strategy

Build content strategy for E-retailers engagement

Deliver material for online coop packages

Own E-Retail merchandising execution

Own online sampling activity

Impulse and orchestrate ratings and reviews activation

FPP responsible for concerned envelops

If you feel excited by this job opportunity, then go through the below job criteria and you are one step closer to joining L'Oréal Hellas:

Bachelor's degree | Master on Digital would be positive

>3 years of relevant experience

Digital Performance positions background

Branding knowledge in consumer / shopper perimeter

CRM & E-COM understanding with previous relevant experience

Working knowledge of digital marketing and UX that result in customer acquisition, retention, and growth

Ability to compile and analyze search data and metrics

Interest and awareness of new tech trends, digital & IT trends

Understanding of shopper behavior

Capability of inspiring strong collaboration in an organization

Proficient English communication skills (written & verbal)

We are looking for our new Online Brand Manager to start in as soon as possible. We are reviewing applications and inviting for interviews on a rolling basis, so do not wait to apply!

Moreover, you are:


You. And you're true to yourself. We cherish diversity so you'll feel at home whoever you are.


Entrepreneurial. Every single day, you spot opportunities to change the world for the better.


Ambitious. You crave success and we'll support you all the way. That way, we all win.


One of the gang. You recognize that great things are achieved only in a team.


Open. To new ways of doing things. To other people's (sometimes crazy) ideas.


Agile. Fast acting to respond to dynamically changing world in the innovative yet relevant manner.



What's in it for you?

We offer you an exciting position with great challenges and opportunities including an individual career plan, an extensive catalogue of e-learnings, competitive personnel benefits, modern offices and a dynamic working environment with engaged and passionate colleagues

With its unique international portfolio of 34 diverse and complementary brands, the Group generated sales amounting to 29.8 billion euros in 2019. As the world's leading beauty company, L'Oréal is present across all distribution networks: mass market, department stores, pharmacies and drugstores, hair salons, travel retail and branded retail. Research and innovation, are at the core of L'Oréal's strategy, working to meet beauty aspirations all over the world and attract one billion new consumers in the years to come. L'Oréal's sustainability commitment "L'Oréal for the Future" sets out ambitious sustainable development objectives across the Group's value chain.

Does it sound like you? #weareloreal and we are thrilled to receive your CV and potentially meet you!
Αυτή η εργασία έχει λήξει. Χρησιμοποιήστε τη φόρμα αναζήτησης για να βρείτε ενεργές εργασίες ή υποβάλετε το βιογραφικό σας.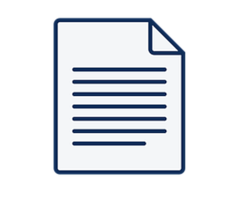 Η WEST A.E., εταιρεία παροχής υπηρεσιών Sales & Marketing με δραστηριότητα από το 1994 και πανελλαδική εμβέλεια, συνεργαζόμενη με Πολυεθνικές και Ελληνικές εταιρείες που πιστοποιούν την ποιότητα των υπηρεσιών της, αναζητά: Για την πόλη της Αθήνας (περιοχή Χαλάνδρι), Account Manager...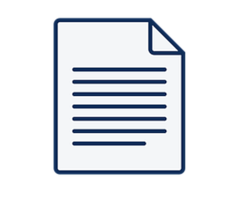 ΑΠΟΘΗΚΑΡΙΟΣ
ΣΑΒΟΥΪΔΑΚΗΣ ΑΕ
Πλήρης απασχόληση
Γεμάτη μέρα
Η ΕΤΑΙΡΙΑ ΣΑΒΟΥΙΔΑΚΗΣ Α.Ε., ΕΤΑΙΡΙΑ ΕΜΦΙΑΛΩΣΗΣ ΚΑΙ ΕΜΠΟΡΙΑΣ ΕΛΑΙΟΛΑΔΟΥ ΚΑΙ ΣΧΕΤΙΚΩΝ ΠΡΟΙΟΝΤΩΝ ΜΕ ΕΔΡΑ ΤΟ ΗΡΑΚΛΕΙΟ ΚΡΗΤΗΣ, ΖΗΤΑ ΥΠΑΛΛΗΛΟ ΑΠΟΘΗΚΗΣ ΓΙΑ ΤΟ ΥΠΟΚΑΤΑΣΤΗΜΑ ΤΗΣ ΣΤΟΝ ΡΕΝΤΗ . ΚΥΡΙΕΣ ΑΡΜΟΔΙΟΤΗΤΕΣ ΠΑΡΑΛΑΒΗ ΕΜΠΟΡΕΥΜΑΤΩΝ, ΦΟΡΤΩΣΗ - ΕΚΦΟΡΤΩΣΗ ΤΑΚΤΙΚΟΣ ΕΛΕΓΧΟΣ - ΤΑΚΤΟΠΟΙΗΣΗ ΑΠΟΘΕΜΑΤΩΝ, ΚΑΘΑΡΙΟΤΗΤΑ...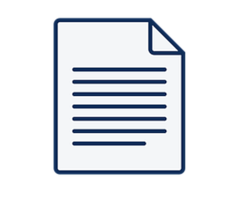 Η εταιρεία ΑΦΟΙ ΚΟΝΤΖΟΓΛΟΥ ΔΙΚΤΥΟ ΔΙΑΝΟΜΩΝ ΑΕ , αναζητά να προσλάβει Οδηγό Γ' κατηγορίας για διανομή καταναλωτικών αγαθών. Θέση εργασίας μόνιμης και πλήρους απασχόλησης.