SAP Senior Project Manager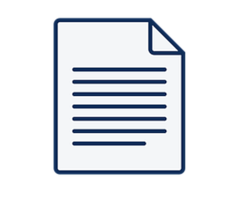 SAP Senior Project Manager
SAP
Πλήρης απασχόληση
Γεμάτη μέρα
Requisition ID: 291144

Work Area: Consulting and Professional Services

Expected Travel: 0 - 10%

Career Status: Professional

Employment Type: Regular Full Time


COMPANY DESCRIPTION


SAP started in 1972 as a team of five colleagues with a desire to do something new. Together, they changed enterprise software and reinvented how business was done. Today, as a market leader in enterprise application software, we remain true to our roots. That's why we engineer solutions to fuel innovation, foster equality and spread opportunity for our employees and customers across borders and cultures.

SAP values the entrepreneurial spirit, fostering creativity and building lasting relationships with our employees. We know that a diverse and inclusive workforce keeps us competitive and provides opportunities for all. We believe that together we can transform industries, grow economics, lift up societies and sustain our environment. Because it's the best-run businesses that make the world run better and improve people's lives.

Main Responsibilities:


Working closely with a large team to deliver results for the client.

Maintaining a hands-on role to ensure deadlines are met and key deliverables are always accurate.

Enjoying the opportunity to forge strong relationships with both the client and project team that will contribute to growth and development.

Create Risk Mitigation plans and tacked them to successful resolution in collaboration with key stakeholders.

Interact and gain consensus among key stakeholders.

Obtain project plan approval from the customer and conducted kick off meetings with all key stakeholders.

Provide weekly Project Status reports to all key stakeholders and facilitated project steering committee meetings.

Identify opportunities for both SAP services and licenses, based on customer's business needs and challenges, and positively impact client's business decisions


Qualifications and Experience Required:


6+ years of project management experience in project implementations using formal project management methodology, techniques and tools

Demonstrated experience in leading cross-functional teams

Demonstrated expertise in creating and maintaining project deliverables (e.g. project charter, project plan, status reports, project timesheets, meeting minutes, budget and schedule)

Demonstrated experience in managing issues while bringing projects to successful completion

Management of remote resources (global delivery or distributed organization) is a plus

Strong leadership and people management skills are desirable

Minimum of 3 Full Life-cycle implementations of SAP projects as a Project Manager

S/4 Experience is desirable

SAP ERP Module experience is desirable

Good command of Greek and English mandatory; other languages a plus

Experience with Microsoft Office Products (Excel, PowerPoint, Visio)

Ability to travel up to 20% working out of Athens base in our region: Greece, Cyprus and Malta

A University or equivalent degree is mandatory, post graduate degrees a plus


Other requirements:


Travel: Required in case of a project taking place outside Attica area

WHAT YOU GET FROM US

Success is what you make it. At SAP, we help you make it your own. A career at SAP can open many doors for you. If you're searching for a company that's dedicated to your ideas and individual growth, recognizes you for your unique contributions, fills you with a strong sense of purpose, and provides a fun, flexible and inclusive work environment – apply now.

SAP'S DIVERSITY COMMITMENT


To harness the power of innovation, SAP invests in the development of its diverse employees. We aspire to leverage the qualities and appreciate the unique competencies that each person brings to the company.

SAP is committed to the principles of Equal Employment Opportunity and to providing reasonable accommodations to applicants with physical and/or mental disabilities. If you are in need of accommodation or special assistance to navigate our website or to complete your application, please send an e-mail with your request to Recruiting Operations Team (Americas: Careers.NorthAmerica@sap.com or Careers.LatinAmerica@sap.com, APJ: Careers.APJ@sap.com, EMEA: Careers@sap.com).

Successful candidates might be required to undergo a background verification with an external vendor.
Αυτή η εργασία έχει λήξει. Χρησιμοποιήστε τη φόρμα αναζήτησης για να βρείτε ενεργές εργασίες ή υποβάλετε το βιογραφικό σας.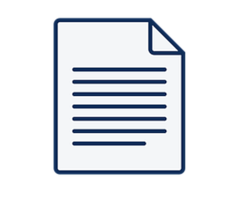 Ready to make your next career step as a Supply Chain Officer in Bayer Hellas, one of the leading pharmaceutical companies worldwide? We are seeking of a motivated professional with good interpersonal skills to join our client's team, in a...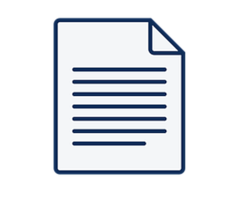 Ζητούνται Νοσηλευτές/τριες και Φροντιστές Ηλικιωμένων από Όμιλο Μονάδων Φροντίδας Ηλικιωμένων στα Νότια Προάστια. Θέση εργασίας πλήρους απασχόλησης (πενθήμερη απασχόληση).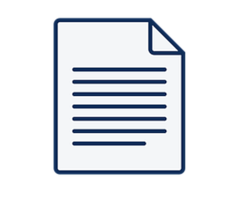 Ζητείται άτομο για στελέχωση ταξιδιωτικού γραφείου στην περιοχή της Ηλιούπολης . Θέση εργασίας πλήρους απασχόλησης.