Market Intelligence Analyst, Greece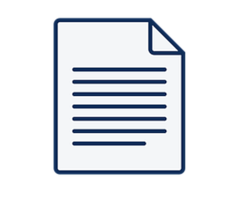 Market Intelligence Analyst, Greece
Diageo
Πλήρης απασχόληση
Γεμάτη μέρα
Job Description :

Our ambition is to be a world class SALES organization focused on winning with customers and consumers and become one of the top 3 CPGs at execution

To achieve our ambition, identification of clear opportunities through market insights and steering the commercial teams towards the right priorities is key

The focus of this role is to tap into all data sources available, manage those and look for new ways to drive insights in order to develop analyses that can fuel stronger commercial plans

Job Dimensions:

The role reports into the Head of Business Effectiveness but will serve the needs of the Greek commercial organization, working closely with the commercial director and sales leadership in the country

There will be also close collaboration with other Marketing Intelligence Analysts and Customer Marketing Managers in other countries, in order to drive a common approach and ways of working across Southern Europe

There is no direct P&L responsibility, however the role is fundamental to drive identify opportunities and influence plans that will drive sales growth

The person in the role will also manage external information providers such as Nielsen and/or IRI

What you will be responsible for:

Provide support to sales directors in the regular performance management cycle through granular analyst of performance KPIs identifying opportunities to course correct execution plans

Deliver answers to business questions by analyzing data from internal and external sources and through those fuel commercial action plans, considering Channel and Customer Performance, Portfolio and Product Performance, Seasonal Opportunities, Activation Performance and Effectiveness

Manage day to day relationship with data providers in market, eg. Nielsen and IRI

Serve as a focal point for local commercial teams to clarify doubts regarding analyses, data and functioning of intelligence tools



Qualifications & Experience:

Business Administration or Economics degree

At least 2 years of previous work experience in Market Intelligence functions

Skills:

Outstanding analytical ability, commercial and financial acumen

Strong analytical skills – the individual must be able to understand the business question and develop a structured analysis to effectively respond and drive insights (e.g., structure the problem, collect data, identify issues and present results)

Communication skills – advanced writing and communication skills, able to interact with and persuade individuals at levels senior to him or her

Computer skills – familiarity with computers and advanced knowledge of Microsoft Excel, PowerBI and PowerPoint required

Must speak fluent English

Advanced knowledge of visualization tools such as Power BI, MicroStrategy is a plus

Celebrating our inclusive and diverse culture is core to Diageo's purpose of "celebrating life every day everywhere". This purpose is, in itself, inclusive in nature, as it values everybody irrespective of background, disability, religion, gender identity, sexuality or ethnicity

We know that for our business to thrive and for Diageo to realize its ambition, we depend on having diverse talent with a range of backgrounds, skills and capabilities in each of the 180 countries in which we operate and to reflect our broad consumer base. We view diversity as one of the key enablers that helps our business to grow and our values, purpose and standards set the conditions for us to respect the unique contribution each person brings

Flexibility is key to success in our business and many of our staff work flexibly in many different ways, including part-time, compressed hours, flexible location. Please talk to us about what flexibility means to you and don't let anything stop you from applying

Character Is Everything

Worker Type :

Regular
Primary Location:

Athens
Additional Locations :

Job Posting Start Date :

2021-07-21-07:00
Αυτή η εργασία έχει λήξει. Χρησιμοποιήστε τη φόρμα αναζήτησης για να βρείτε ενεργές εργασίες ή υποβάλετε το βιογραφικό σας.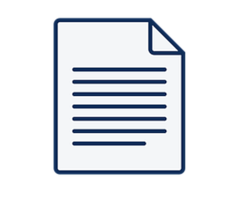 Would you like to harness the power of data through breakthrough analytics, business consulting and implementing new capabilities to drive business results? Are you able to discover the story in all the noise and identify what really matters? Join us...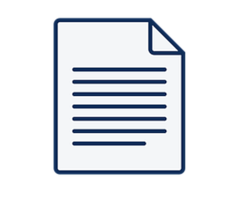 Piraeus based Shipping Agency, operating in Container / Liner Shipping sector is seeking to employ Accounting Manager. Responsibilities Responsible for all accounting (accounts payable-receivable, billing, ledger entries, bank reconciliation, collections, payroll) Prepares financial statements and standard required reporting. Validates and...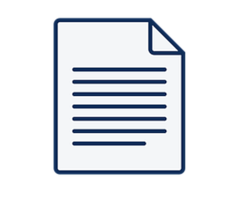 Κατασκευαστική-Τουριστική εταιρία στα Νότια προάστια Αθηνών αναζητά να εντάξει στην ομάδα της Υπάλληλο για Λογιστική και Γραμματειακή Υποστήριξη Θέση εργασίας πλήρους 5 ήμερης απασχόλησης. Απαραίτητα προσόντα: Πτυχίο ΤΕΙ/ΑΕΙ σε οικονομικά ή/και λογιστικής Γνώση χρήσης Η/Υ και προγραμμάτων MS office Καλή...