Senior Payroll Consultant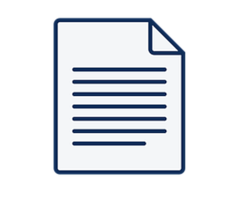 Senior Payroll Consultant
Randstad Hellas
Πλήρης απασχόληση
Γεμάτη μέρα
Randstad is the #1 HR Services Provider in the world, and we are hiring internally for a Senior Payroll Consultant to join our Payroll team. Are you interested in joining a rapidly expanding organisation as a Senior Payroll Consultant? Then this position may fit your profile - join our team!

Do you have strong strong customer service and etiquette skills? Do you possess strong analytical and numeracy skills? Do you display responsibility and dependability? Can you ensure the service you deliver abides by a network of compliance requirements? Can you interact with individuals at every level and explain with clarity and confidence? Is planning and organizing a significant trait you possess? Do you have excellent attention to detail, even the 'small details'? If you answered yes to the above questions, it sounds like you'll fit right in at Randstad!

As a Senior Payroll Consultant, you will be accountable to

Manage and control the correct and punctual payment of the wages/salaries for all temporary and outsourced candidates

Manage additional payroll administration such as salaries, fleet, private insurance, etc for all temporary and outsourced candidates

Design action plan and coordinate all necessary procedures accordingly

Control client and candidate contracts

Ensure and coordinate internal procedures for company's liability to public sector

Process and control payroll and invoicing reports

Providing client service and solutions to client companies

Providing client service and solutions to temporary employees regarding their employment and payroll issues including issuing of payslips

We offer employee benefits with the aim to reward our people fairly and with engagement elements such as:

Competitive salary and bonus scheme

Central Athens location

Dynamic working atmosphere.

Forward-thinking leadership that's open to innovation and fresh ideas.

Ongoing training opportunities to expand your skill set

Opportunities to advance your career (80% of promotional hires are made within!)

Rewards & recognition to celebrate top performers

Work for an internationally recognized and respected company

Access to Randstad U(niversity) and to an internal LMS

For behind the scenes glimpse on our day to day activities follow us on instagram

The competencies needed to be a successful Senior Payroll Consultant at Randstad is to possess

Positive impact to all employees (outsourced), client and colleagues

Adaptability and flexibility

Team player and spirit is required in daily matters

Ability to follow instructions and be compliant

Knowledge and the ability to expand knowledge of Greek labor matters, payroll and the industry (i.e. EPA)

Strong attention to detail

Ability and persistence to meet deadlines

Passion for results

Excellent planning and organization skills

English business language is required and used throughout the work

Promoting core values; demonstrates actively Randstad's group core values, ambassador for the brand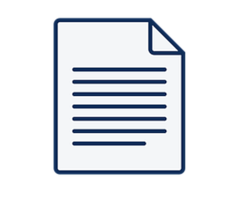 Learn, Lead & Grow. #SitelGreece As a global leader in end-to-end customer experience (CX) products and solutions, Sitel Group® partners with the world's best-loved brands, from Fortune 500 companies to local startups, to design, build and deliver a competitive edge...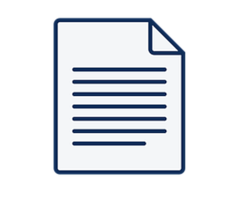 Basic Information Κύρια καθήκοντα Έκδοση Τιμολογίων και λοιπών παραστατικών πελατών Παρακολούθηση πληρωμών και υπολοίπων πελατών Καταχώρηση παραστατικών / πληρωμών προμηθευτών Επικοινωνία με πελάτες / προμηθευτές για συμφωνία υπολοίπων Παρακολούθηση κινήσεων τραπεζών Καταχωρήσεις εισαγωγών / τακτοποίηση αποθηκών Συμμετοχή στην κοστολόγηση Αρχειοθέτηση...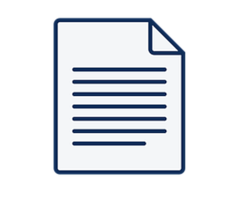 ICAP Executive Search & Selection is one of the top premium consultancies and part of ICAP, the largest HR Services Provider in Greece. With more than 45 years of experience , we specialize in assessing and recruiting Senior to Middle...