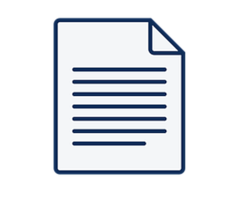 Senior Network Engineer / Team Leader (Remote work)
ManpowerGroup Greece
Πλήρης απασχόληση
Γεμάτη μέρα
ManpowerGroup Greece, on behalf of its client, a company that provides Managed and IT Services in Enterprise clients, is seeking for an experienced Senior Network Engineer
Workplace Location: Athens – Remote OR Clients' location
What you will be doing:
You will be part of the Networks & Security team and you be involved in the successful delivery of the company's projects to Enterprise clients
More specifically you will:
Design, document, develop, and deploy stand-alone and integrated network and security solutions for on-premise, cloud, or hybrid environments
Gather, analyze, and document business and technical requirements
Suggest improvements on network architecture in terms of performance, resiliency, scalability, and security
Install, configure, and integrate network and security appliances
Automate tasks and monitor their effectiveness
Monitor, assess, and troubleshoot network performance and integrity
Create, oversee, and verify security operating procedures
Develop and maintain strong trust-based relationships with clients
Effectively communicate findings to clients' executives, in collaboration with the project management team
Work collaboratively within the team as well as with cross-domain colleagues
Requirements:
Bachelor's Degree in IT or related field
5+ years' experience developing rich, diverse-scale network solutions
Experience with network security and cyber security platforms
Solid background in network administration and architecture for both on premise and on cloud environments
Industry-related experience as a Senior Network Engineer or Senior Network Administrator
Experience with network diagnostic, monitoring, analysis, and automation tools
Excellent command of the Greek and English language
Strong analytical and collaboration skills
Team Leading and project management experience
Willingness to work in new fields and develop new skills, with a special interest in cyber security and cloud technologies
Any of the following will be considered an asset:
Vendor certifications in Fortinet NSE, Cisco CCNA/CCNP, and Check Point CCSA
Experience with Citrix (especially Citrix ADC/ former NetScaler ADC family) or Palo Alto products
Experience with cloud technologies (AWS, Microsoft Azure, or IBM Cloud)
Benefits:
Competitive Salary and benefits
Challenging projects using cutting-edge technologies
Continuous professional growth
Excellent working conditions
FlexCar is growing rapidly and we are looking for a Fleet Coordinator to join our premises in Athens, Greece. The position entails a supporting role in all fleet matters within a fast-growing and heavily financed startup to ensure its operational...
Η εταιρεία της Southstar S.A. δραστηριοποιείται στον κλάδο της ανακύκλωσης και της κυκλικής ενέργειας. Αναζητάμε ένα άτομο δικηγόρο με αντικείμενο εμπορικό, εταιρικό, διοικητικό δίκαιο και εμπειρία στις δημόσιες συμβάσεις και του Ν. 4412/2016 .Requirements:Απόφοιτος Νομικής ΣχολήςΤουλάχιστον 3ετή εμπειρία ως νομικός...
Η MANDYNAMIC είναι η μεγαλύτερη εταιρεία ανθρώπινου δυναμικού στην Ελλάδα, που εξειδικεύεται στα πεδία της αναζήτησης και της διάθεσης προσωπικού. Στην πολυετή λειτουργία της, η εταιρεία έχει εξυπηρετήσει αποτελεσματικά περισσότερες από 3.000 επιχειρήσεις και έχει διαθέσει πάνω από 45.000 εργαζόμενους....