Product Owner | Marketplace
efood
Πλήρης απασχόληση
Γεμάτη μέρα
We are in the unique position to experience new and interesting situations that many companies have never seen before. We bake challenges by using agile methodologies, top of the line tools and of course always working with the best of teams.
This is a chance to be part of a rapidly growing team in a company that is changing the online delivery landscape, and be able to influence, execute and see the impact of your work at the end of the day.
We are looking for an experienced Product Owner to join our Consumer Marketplace product team with the mission to create a fast, reliable, and transparent experience for our customers. You will be technically fluent to collaborate with the tech team on assessing complexities and break them down into actionable steps that drive results, and you will be responsible for every project that is related to our online marketplace.
Being part of a multi-functional Product team, you will be responsible to handle the operational tasks within the team and drive communication among stakeholders. This position offers room for exponential growth within the organization and in order to succeed you should be a creative problem solver, with analytical mindset and strong communication skills.
If you are eager to deliver solutions and hungry for a new adventure, then challenge yourself by joining our #productteam and make an impact!
About the role:
Be the interface between Product and Tech & Business teams to identify pain points, needs, challenges & opportunities in the marketplace vertical.
Turn requirements into the artifacts that developers need to get new features (user stories, process maps, workflows).
Analyze data and internal feedback to build solid business cases to support and justify feature development.
Prioritize features & solutions according to value & effort.
Actively contribute to the quality assurance process.
Provide documentation & train stakeholders how to use new features effectively.
Research about best practices, emerging technologies & trends in the online marketplace industry.
Key Requirements:

Minimum 2 years working experience in online marketplace or other relevant B2C industry as a Product Owner/Manager.
B.S degree in Marketing, Data Science, Tech or any other relevant field.
Understanding of the concept of an online marketplace (aggregator) business.
Excellent story writing skills.
Experience in stakeholders management.
Understanding of technical architecture of complex, highly scalable, distributed, real-time applications is considered a plus.
Experience with native app technologies (iOS & Android) will be considered a plus
Excellent eye for detail and a self-motivated problem solver.
Superior analytical skills and a strong sense of urgency and ownership in your work.
Experience using Agile frameworks like Scrum will be considered an advantage.
Strong communication and collaboration skills (English is a must).

What we offer:

If you are happy, we are happy! That's why we offer an attractive remuneration package for what you bring in!
We share a passion for food, so you will certainly appreciate the ticket restaurant card to spend in restaurants and/or food supplies. We are efooders after all!
We take care of you with Private Medical & Life Insurance from day #1 to keep you healthy and happy!
We want you to grow with us ! And to help you keep improving, we provide you access to our online training platform where you can study topics for your personal and professional growth!
Are you a cappuccino lover ? Do you desperately want a cookie? Our cafeteria got you covered!
If you want to stay in shape , our in-house gym awaits you fully equipped! You can also join our remote fitness sessions and classes from the safety of your home!
Life @efood:
At efood, no day is the same as the day before!
efooders know that working and having a good time aren't the opposite and that's why every day at efood is a new adventure!
We always aim higher and we thrive in finding solutions to push our limits further! We care about our customers, our employees, and our society.
We seize every opportunity to celebrate achievements and milestones, but we also celebrate small things (like Fridays!)
Every efooder is part of a fast-growing multinational company, with endless opportunities for professional growth and acquisition of new skills! We have an established, yet super creative and fun working environment, with talented and ambitious people whose ultimate goal is to maintain efood as the ideal workplace! [In 2021, we were honored with a 3rd place award from the Great Place to Work Institute]
Hungry enough to join us?
About Foundever Foundever is a global leader in the customer experience (CX) industry. With 170,000 associates across the globe, we're the team behind the best experiences for +750 of the world's leading and digital-first brands. Our innovative CX solutions, technology...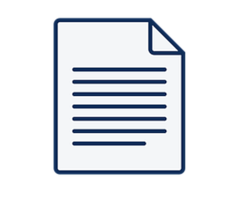 Position: German Team Leader Location: Athens, Greece Employment type: Full-time Remuneration: Base salary. DUTIES AND RESPONSIBILITIES: Coach associates to ensure achievement of company and client goals while addressing employee related issues Coordinate training on new or revised information relating to...
H Cosmos Sport, μέλος της JD Sports Fashion Plc, ιδρύθηκε το 1982 στο Ηράκλειο της Κρήτης και σήμερα αριθμεί 75 φυσικά καταστήματα σε Ελλάδα και Κύπρο, 6 εμπορικές επωνυμίες (JD Sports, Cosmos Sport, Sneaker10, Sports Factory, Slamdunk, Rundome) και 7...