Accounting Assistant (6 months Fixed - Term Contract)
Etraveli Group
Πλήρης απασχόληση
Γεμάτη μέρα
Who we are
Etraveli Group is a leading global platform for flights, an air technology company connecting millions of flights and travelers across the globe. The company is the exclusive provider of flights to booking.com in Europe and recently entered into an acquisition agreement with Booking Holdings pending competition clearance.
We want our customers to experience the world, while we take care of the technology that enables traveling. Every minute we close hundreds of deals for our partners around the globe. We are the preferred partner of some of the world's most prominent travel companies such as Booking.com, Google Flights, Skyscanner and Kayak.
At the same time, we open endless possibilities for our employees. Our diverse team of more than 2000 passionate professionals is what makes us the best in what we do. The Group headquarters are located in Sweden while different parts of the Group's operation are led from the countries where we have offices (Greece, Canada, India), with the Athens office being one of the largest, hosting around 500 employees working from the center of Athens for the rest of the world.
We know that the travel business is not just a business, it is an opening to the whole world. And technology is not just a job, it is an opening to the future. We are looking for people that are as open as traveling and technology combined & we are here to guide, challenge and give you an exciting part in our mission to make our world, wide open.

About the role
Etraveli Group, due to the fact that, is constantly growing and developing its activities in the global market, is looking for an Accounting Assistant, for 6 - month period, to support the growing Banking Team located in the Athens' office. The Accounting Assistant will report to the Banking Team Leader.

Responsibilities:
Reconciliation and documentation of Bank and other related accounts in the month closing.
Posting of related entries to our ERP system.
Monthly audit documentation.
Check/perform refunds and search for payments requested from other departments.
Ad hoc tasks related to Banking.
Requirements
Bachelor Degree in Accounting, Finance or relevant field.
Working Experience of 1 year in Accounting/Banking.
Knowledge of basic Accounting Procedures/Principals.
Eye for detail and the ability to multitask.
MS Excel skills.
Accuracy and attention to detail.
Fluency in English (verbal and written).
Benefits
We are looking for people who would make the world smaller for travelers but want a bigger world of opportunities for themselves. With us you can enjoy:
Health Benefits - Through partners, we offer a private health insurance plan. We also offer the possibility to use 2 extra medical leave days in case of need.
Monthly ticket restaurant card - to spend in one of the thousands affiliated restaurants, cafes, stores or supermarkets across Greece.
Hybrid working environment - having the opportunity to work both remotely and at the office enabling you flexibility! #LI-Hybrid
Office in the City – We sit on bright, large floors (over 4000㎡!) in central Athens. Just a short walk from the Ambelokipi Metro station.
Team activities - We also like to schedule company/department/team activities and events outside the office space!
Fun & Work - We have a relaxed work environment where you can enjoy free breakfast, beverages & fruits, playing ping pong or video games.
*If interested, please send your CV in English*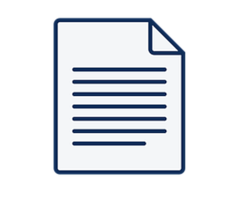 Ζητούνται καθαρίστριες με εμπειρία ή μη για καθαρισμό κατοικιών, γραφείων, Arbnb. Στο νομό Αττικής. Πρωινό ωράριο εργασίας. Πληρωμή αυθημερόν. Αποστολή βιογραφικού : eMail (
[email protected]
) Τηλέφωνο επικοινωνίας: 6976538019 Ώρες επικοινωνίας: 09:00- 16:00
About Foundever Foundever is a global leader in the customer experience (CX) industry. With 170,000 associates across the globe, we're the team behind the best experiences for +750 of the world's leading and digital-first brands. Our innovative CX solutions, technology...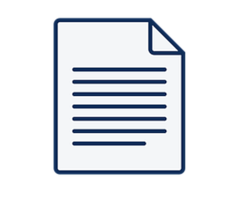 Τοποθεσία Αθήνα μία μέρα πριν Ημ. ανάρτησης μία μέρα πριν Χωρίς προϋπηρεσία/Χωρίς εμπειρία Επίπεδο εμπειρίας Χωρίς προϋπηρεσία/Χωρίς εμπειρία Πλήρης απασχόληση Τύπος απασχόλησης Πλήρης απασχόληση Γενική Διοίκηση Κατηγορία θέσης Γενική Διοίκηση Μεγάλη Δικηγορική Εταιρεία στην Αθήνα, επιθυμεί να εντάξει στο δυναμικό...