Junior application developer
UpcoMinds
Πλήρης απασχόληση
Γεμάτη μέρα
We are currently looking for a passionate and motivated Junior Application Developer to join our team of ΙΤ professionals on behalf of one of our major clients in banking sector. Training will be provided!
Responsibilities
Participate in full software development lifecycle implementing, testing and maintaining software
Apply existing standards for programming, naming, security & performance and provide proper code documentation
Act as a technical consultant for the client
Support business as well as IT users with existing Application
Requirements
BS/MS degree in Computer Science, Engineering or related field (mandatory)
Basic knowledge of programming languages such as C, C++, Java
Basic knowledge of SQL
Good programming skills with a mindset of solving hard problems efficiently with creativity
Communication & Time Management Skills
Able to work independently and as part of a group
Analytical thinking & Problem-Solving Attitude
Open to learn
Knowledge of Microsoft Office
Fluency in Greek & English
Military obligations fulfilled
Benefits
Training will be provided
Private Insurance
A dynamic challenging environment resulting continuous learning/education/progression
Ability to work with cutting edge technologies
Pleasant working environment
Ability to expand knowledge and responsibilities
UpcoMinds is a dynamic IT company with 25 years of experience that provides end-to-end web and mobile solutions helping businesses to reinvent themselves in the digital world. Our team's skills and expertise will ensure the holistic digital transformation of any organization, which will considerably improve both business operations and customer's experience.
Our goal is to always have our end products and services reflect our deep engineering skills and elegant progressive design aesthetic. We fundamentally believe deeply in developing long term strategic partnerships with our clients by exceeding expectations and maintaining a high level of transparency.
Find out more about us at www.upcominds.com
We commit to promote Inclusion & Diversity by creating a working environment where all employees are treated with dignity and respect and where individual differences are valued. We offer equal opportunity in all aspects of employment.
Our recruitment consultants will go through your Curriculum Vitae as soon as possible and get back to you to discuss the opportunity for which you apply. If you don't hear from us in the coming ten (10) working days, you may consider that you have not been selected for the particular job.
Requirements
Benefits
At Uni Systems, we are working towards turning digital visions into reality. We are continuously growing and we are looking for a Senior Java Engineer to join our UniQue team. In this role, you will have the opportunity to work...
Vacancy No VN11804 Employment Type Permanent Location Country Greece Location City Who are V.Group? As a global leader in ship management and marine services, we add value to a vessel's operations. Operating around the clock and around the world, V.Group...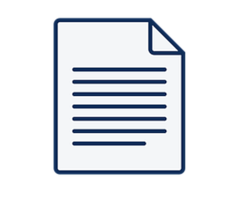 Τοποθεσία Αθήνα μία μέρα πριν Ημ. ανάρτησης μία μέρα πριν Με μεγάλη εμπειρία Επίπεδο εμπειρίας Με μεγάλη εμπειρία Πλήρης απασχόληση Τύπος απασχόλησης Πλήρης απασχόληση Λογιστικά Κατηγορία θέσης Λογιστικά ICAP Executive Search & Selection is one of the premium consultancies and...