Project Coordinator
efood
Πλήρης απασχόληση
Γεμάτη μέρα
Are you a well-organized person with attention to detail?

Do you enjoy assisting and communicating with other colleagues to achieve a common goal?
Let's talk!
Our Development Support team is looking for a new member to join forces with us to administer and organize projects.
The Project Coordinator will perform various coordination tasks that are crucial in order to accomplish a smooth cooperation process between our business and our partners (stores).
You will have, among other things, with administrative duties, like maintaining project documentation, internal reporting and handling financial queries.
To succeed in this role, you should have excellent time management and communication skills, as you'll collaborate with clients and internal teams to deliver results on deadlines.
What you'll do:
Work closely with team members to coordinate and monitor comprehensive action plans, including resources, timeframes, daily to do lists.
Act as the point of contact and communicate project status to all participants / involved stakeholders.
Coordination of municipality, utility services (DEDIE)
Issue all appropriate legal paperwork (e.g. contracts and terms of agreement)
Establish clear communication channels with all third parties, who play important role in projects completion and success (such as construction companies, local authorities, real estate agencies etc)
Coordination for store maintenance
Collection of invoices every month and sending them to the accounting department
What you'll need:
Bachelor's degree in business, management, or a related field is a plus
Proven experience in project coordination or management is a plus
Experience in cooperation with construction companies will be considered an asset
Strong organizational and time-management skills
Excellent communication and interpersonal abilities
Ability to work well under pressure and meet deadlines
Team spirit is necessary as you will be part of a highly interactive and dynamic team
Fluent in Greek and English is a must
What we offer:
If you are happy, we are happy! That's why we offer an attractive remuneration package for what you bring in!
We share a passion for food, so you will certainly appreciate the ticket restaurant card to spend in restaurants and/or food supplies. We are efooders after all!
We take care of you with Private Medical & Life Insurance from day #1 to keep you healthy and happy!
We want you to grow with us ! And to help you keep improving, we provide you access to our online training platform where you can study topics for your personal and professional growth!
Are you a cappuccino lover ? Do you desperately want a cookie? Our cafeteria got you covered!
If you want to stay in shape , our in-house gym awaits you fully equipped! You can also join our remote fitness sessions and classes from the safety of your home!
Life @efood:
At efood, no day is the same as the one before!
efooders know that working and having a good time aren't the opposite and that's why every day at efood is a new adventure!
We always aim higher and we thrive in finding solutions to push our limits further! We care about our customers, our employees, our society.
We seize every opportunity to celebrate achievements and milestones, but we also celebrate small things (like Fridays!)
Every efooder is part of a fast-growing multinational company, with endless opportunities for professional growth and acquisition of new skills! We have an established, yet super creative and fun working environment, with talented and ambitious people whose ultimate goal is to maintain efood as the ideal workplace! [In 2021, we were honored with a 3rd place award from the Great Place to Work Institute]
Hungry enough to join us?
Requirements
Benefits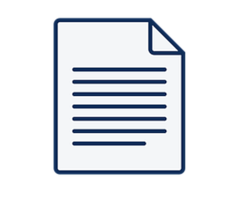 Κύριες αρμοδιότητες: · Υποστήριξη & εξυπηρέτηση νέων καθώς και υφιστάμενων πελατών εξωτερικού · Παρακολούθηση και διεκπεραίωση σχετικών διαδικασιών εξαγωγών (Εκτελωνισμός / Συναφή πιστοποιητικά) · Προετοιμασία, οργάνωση και υλοποίηση εταιρικής συμμετοχής σε Διεθνείς εκθέσεις / Εκθέσεις εσωτερικού – Επιμέλεια επαφών (follow...
Η MANDYNAMIC είναι η μεγαλύτερη αμιγώς ελληνική εταιρεία προσωρινής απασχόλησης, που εξειδικεύεται στα πεδία της αναζήτησης και της εκμίσθωσης προσωπικού. Στην πολυετή λειτουργία της, η εταιρεία έχει εξυπηρετήσει αποτελεσματικά περισσότερες από 3.000 επιχειρήσεις και έχει διαθέσει πάνω από 45.000 εργαζόμενους.Η...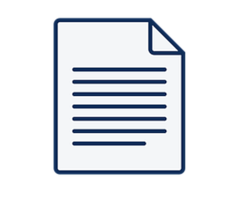 Μάγειρας Γ΄
AQUILA HOTELS & RESORTS
Πλήρης απασχόληση
Γεμάτη μέρα
Τοποθεσία Ηράκλειο 3 ώρες πριν Ημ. ανάρτησης 3 ώρες πριν Με κάποια εμπειρία Επίπεδο εμπειρίας Με κάποια εμπειρία Πλήρης απασχόληση Τύπος απασχόλησης Πλήρης απασχόληση Τουρισμός Κατηγορία θέσης Τουρισμός Η Aquila Hotels & Resorts, είναι ένας από τους πλέον καινοτόμους ξενοδοχειακούς...