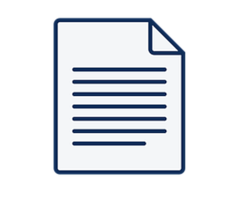 Junior IT assistant
Ariston Navigation Corp
Πλήρης απασχόληση
Γεμάτη μέρα
Ariston Navigation Corp. (Xylas Group), is seeking a Junior IT assistant with at least 2 years experience to join their IT Dept.
The candidate to have a degree from I.E.K or similar school/college, knowledge of Microsoft technologies (Windows Server 2019 & 2022, Windows 10), a good understanding of IP addressing, subnets, VLANs and posses excellent problem solving and troubleshooting skills.
Leading societies to a low-carbon future, Alstom develops and markets mobility solutions that provide the sustainable foundations for the future of transportation. Our product portfolio ranges from high-speed trains, metros, monorail, and trams to integrated systems, customized services, infrastructure, signalling,...
Client Details They have high expertise in wealth planning,a tailor made approach and a long experience in wealth structuring. Our client is searching for a sales oriented private banker with commercial acumen and perseverance,who will transfer and increase its own...
About Foundever Foundever is a global leader in the customer experience (CX) industry. With 170,000 associates across the globe, we're the team behind the best experiences for +750 of the world's leading and digital-first brands. Our innovative CX solutions, technology...