Greenlake and Ezmeral Solution Architect
Hewlett Packard Enterprise
Πλήρης απασχόληση
Γεμάτη μέρα
Greenlake and Ezmeral Solution Architect

This role has been designated as 'Edge', which means you will primarily work outside of an HPE office.
Job Description:

Hewlett Packard Enterprise advances the way people live and work. We bring together the brightest minds to create breakthrough technology solutions, helping our customers make their mark on the world.
In our hyperconnected world, we're solving the world's most complex challenges, and our people are at the forefront of progress. At HPE we believe in bold moves, the power of "Yes we can", and being a force for good. Our work thrives on differences, fuelling creativity to give our customers all they deserve. But our work is far from over. We continuously push for better. We empower our team members to make an impact on our business and in the world while fostering a culture unconditionally inclusive.
The position
HPE services is in the forefront to assist organizations in managing and optimizing their IT infrastructure, enabling digital transformation, and driving business outcomes. HPE Greenlake and HPE Ezmeral are the two most critical domains in this transformation journey.
The HPE GreenLake edge-to-cloud platform helps organizations deliver business outcomes faster with an as-a-service model designed for their top workloads. With a broad portfolio of HPE and partner technologies available, they can quickly procure the services they need – on-premises, in the cloud, or in a colocation facility near them.
HPE Ezmeral focuses on enabling organizations to harness the power of their data and leverage advanced technologies such as artificial intelligence (AI), machine learning (ML), and analytics.
We are currently looking for a Greenlake & Ezmeral Solution architect to expand team's capacity in these fast growing areas.
Responsibilities
The Solution Architect is responsible for architecting end-to-end solutions that will achieve customer business outcomes by leveraging standard solution designs within their focus domain and across the entire company portfolio (hardware, software, services, and everything as a service) in combination with all necessary third-party components (e.g. software and integration). Develops and articulates compelling, accurate, and relevant proposals and ensures customer's business and technical requirements are met. Leverages deep knowledge of partner products and services by identifying the right solution based on partner competencies and go-to-market strengths. Manages a solution domain consisting of a single or small group of related solutions aligned with the corporate strategy.
On on a daily basis, you will bring your expertise in IT Data services or Hybrid Cloud experience to the team (Digital transformation journey, Private and Public Cloud offerings, Data Fabic and Unified Data Anlytics, Managed Services, build/run, etc.) and articulate HPE value proposition in front of multiple stakeholders including C-Suite for large and medium prospects in Greece and Cyprus.
In a typical day as a Solution Architect, you would


Establish trusted advisor relationships at senior levels for the account


Understand client's internal management alliances and shape client thinking on technology direction


Promote innovation and thought leadership on the key account while contributing to the technical dimension of key account growth plan


Validate HPE portfolio solutions against client needs, and shape as necessary for client acceptance


Create the annual technology roadmap for the account


Assist in the development and contribute to HPE's technical community while sharing your knowledge and technical expertise.




Handles end-to-end pricing according to HPE policies and Scope of Work (SoW) creation, leveraging appropriate HPE tools and templates to provide support for proposals development


Interact and collaborate with other team members in Geo/country and work with them to understand the customer requirement and business priorities



Requirements:
If you are…


a team player, positive thinking, innovating, curious about what's next, making things happen and you believe in Bold Moves… You are aligned to our core values.




Able to build relationships with C-level executives in client organizations


Excellent in verbal and written communication and presentation



If you have…


10+ years of experience in technology industry with focus on technical consulting and solution selling demonstrating expert sales skills, including presenting, white boarding, objection handling, and closing skills;


Deep financial and business acumen, including typical KPI's and measurement of key executives;


Expertise in Public Cloud (e.g. AWS, Azure, Google Cloud Platform, etc.);


Good knowledge of IT Enterprise products and architecture (servers, storage, backup networking);


Bachelor's degree in engineering or from technical university. Master's or advanced degree in technology preferred;


Advanced interpersonal "soft" skills including patience, team leadership, teaching, facilitating and collaborating.


Microsoft Office and Excel data manipulation experience.


Proposal and presentation skills.


Project/Program management skills or experience with expert analytical and problem solving skills;


Strong strategic planning and account planning skills at using business and technical tools, and standard customer relationship management (CRM) systems.


Join us and make your mark!
We offer:


An empowering and a diverse work environment dedicated to collaboration and creation of long lasting business relationships;


A modern office space with cutting edge technologies but also the tools and processes for hybrid working.


A competitive salary and extensive social benefits;


Work-life balance and support for career development


An amazing life inside the element! Want to know more about it?
Then let's stay connected!
https://www.facebook.com/HPECareers
https://twitter.com/HPE_Careers
HPE is an Equal Employment Opportunity/ Veterans/Disabled/LGBT and Affirmative Action employer. We are committed to diversity and building a team that represents a variety of backgrounds, perspectives, and skills. We do not discriminate and all decisions we make are made based on qualifications, merit, and business need. Our goal is to be one globally diverse team that is representative of our customers, in an inclusive environment where we can continue to innovate and grow together.
#HPECareer #Greece
Job:
Sales
Job Level:
Master

Hewlett Packard Enterprise is EEO F/M/Protected Veteran/ Individual with Disabilities.

HPE will comply with all applicable laws related to employer use of arrest and conviction records, including laws requiring employers to consider for employment qualified applicants with criminal histories.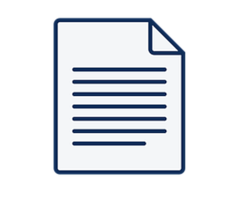 Τοποθεσία Αθήνα 9 ώρες πριν Ημ. ανάρτησης 9 ώρες πριν Entry/Αρχάριος Επίπεδο εμπειρίας Entry/Αρχάριος Πλήρης απασχόληση Τύπος απασχόλησης Πλήρης απασχόληση Δημόσιες Σχέσεις Κατηγορία θέσης Δημόσιες Σχέσεις Εμπορική εισαγωγική εταιρία Ligdianos με δυναμική παρουσίαστην Ελλάδα, ζητά 3 άτομα άμεσα διαθέσιμα και...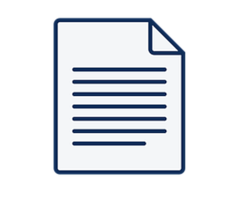 Position: French - Account Manager Location: Athens, Greece Employment type: Full-time Remuneration: Base salary + bonuses. DUTIES AND RESPONSIBILITIES: Develop understanding of the company's line of products and lead with value-led conversations with customers for these solutions Create a value-based...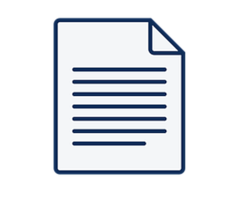 Position: Italian Inbound Sales Representative Location: Athens, Greece Employment type: Full-time Remuneration: Base salary + bonuses. DUTIES AND RESPONSIBILITIES: Contact potential clients using various channels (telephone, chat) Handle inbound presales enquiries (coming via telephone or chat) by giving customers detailed...