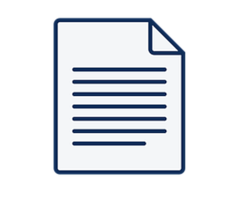 Senior IT Business Analyst
ARHS Hellas
Πλήρης απασχόληση
Γεμάτη μέρα
Company Description

Arηs is a fully independent group of companies specialized in managing complex IT projects and systems for large organisations, focusing on state-of-the-art software development, business intelligence and infrastructure services.
We are composed of 16 entities across 8 countries that are unified by the Arηs Group, with more than 2.250 consultants.
This corporate structure enables us to respond quickly to market changes and customer requests, and to communicate and make decisions without layers of bureaucracy.
Our success can be attributed to the synergy among our nine complementary entities, combined with our methodologies, which are based on the Rational Unified Process (RUP) and the Scrum agile software development framework.
Established in 2016, the Greek entity Arηs Developments Hellas aims to extend Arηs Group activities dedicated to the European market providing high-quality services in Software Development, covering the entire application development lifecycle: starting with user requirements, business process redesign and specifications, to continue with development, testing and application maintenance.
Job Description

Do you combine business analysis experience and IT expertise?
Are you interested in taking part in large-scale projects within the tech industry? Is Business Analysis your second nature? If yes, we would like to meet you!
Arhs Developments Hellas is looking for a Business Analyst who contribute on a big rebranding project for a leading client in the financial services sector . Working in our team you will have the chance to work closely with the client's stakeholders to gather, analyze, validate, and document (business, user, functional, non-functional) requirements according to the project's needs.
Your challenge


Collaborate with various internal and external technical teams


Review and validate specifications and requirements with Business users


Communicate business requirements to development and testing teams


Write user and system documentation


Prepare and conduct user training


Create training material and conduct workshops for clients' needs


Plan, prepare and monitor User Acceptance Test (UAT), support Client during execution, and selectively execute Business Scenarios where necessary


Own and develop a trusted relationship with our clients, working closely with them to maximize client satisfaction from our services and solutions


Qualifications

Who you are


BSc in Engineering, Finance or Business Management


At least 4 years of experience in business analysis or software application consulting


Strong communication and interpersonal skills


Experience in working in cross-functional, teams in a fast-paced and dynamic environment


Excellent client-facing, analytical and problem-solving skills


Solid organizational skills, attention to detail, and multi-tasking skills


A firm command of the English language and excellent oral and written communication skills


Experience in financial services sector will be considered a strong plus


Additional Information

What's in it for you


We want you to be well compensated for what you bring in, so we offer an attractive salary package


Not a morning person? Enjoy our semi-flexi working hours!


Your health matters to us, so you're secured with a health insurance plan from day one


We chat a lot, so you'll be equipped with a mobile phone & data plan


If you're a big foodie (like us) you'll appreciate the ticket restaurant card to spend in restaurants or grocery shops to spoil yourself and your family


Enjoy snacking during breaks? Grab some fresh fruits from our kitchen available in the office each week


BA's fuel is coffee, and the supply source is in our kitchen!


We are excited for challenges, so your are invited to take part in exciting projects that make a difference in peoples' lives at national and European level


We never stop learning and evolving! To keep up with ARHS level, join our own training sessions and online courses that we provide


We love the ARHS vibes so we gather on a smaller and bigger occasions to celebrate good times together! Take a sneak peek below!


Adecco HR is the global leader in HR services, certified in Greece with ISO 9001:2015 in the field of search and selection services and temporary placement. Adecco is currently seeking on behalf of its client, a well-known company in the...
Do you have experience in M&A? Client Details We are seeking a highly skilled and motivated Associate Lawyer with experience in Corporate Mergers and Acquisitions (M&A) to join our client's prestigious law firm. Description Due Diligence: Assist in conducting thorough...
Are you passionate about traveling and helping others? We are looking for a Call Center Advisor to join a motivated team in Athens. Italian-speaking Call Center Advisor Grow your career and live it up in a city where history meets...