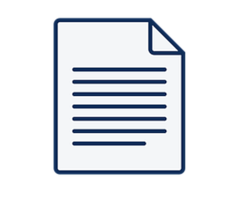 Project Manager in Highways
Salfo
Πλήρης απασχόληση
Γεμάτη μέρα
POSITION SUMMARY:
Acting as the Consultant's representative. Coordinates all project engineers and inspectors to ensure that Contractors and their Subcontractors, if applicable, are progressing according schedule and that construction works are in compliance with the operative codes, standards, regulations and contractual documents, regarding Highway project.
POSITION KEY RESPONSIBILITIES:
1. Ensures that the Highway project is administered in conformance with all contractual requirements and project-related specifications, as well as with any further instructions issued by the Client, thereby safeguarding the Client's interests
2. Provides overall technical direction for the project and supervises site staff, including site engineers, architects, inspectors and administrative personnel
3. Develop and implement construction Quality Assurance and HSE measures in accordance with industry best practices
4. Develop and enforce compliance with approved project management procedures including Design and Construction management, file management protocols, communications, reporting, etc
5. Has the overall financial monitoring of his project and he is responsible to develop and implement cost control measures, including the budget of the project, change order evaluation, management and tracking,
6. Ensures that Contractors and their Subcontractors, if applicable, are conforming to all their contractual obligations and monitors and controls the overall progress of the work, carrying out, inter alia, on the spot checks as and when needed
7. Approves interim and final payments to Contractors from documented sources,
8. Signs all official correspondences to the Client and the Contractors, except those with time and/or cost impact, which he cosigns with the Project Director
9. Coordinates, jointly with the Project Director, all communications and meetings with the Client, the Contractors and any other project stakeholders (public or private entities)
10. Attends regular meetings with the Project Director and senior staff to review work progress, clarify or reallocate responsibilities and tasks and assign special duties
11. Prepares and coordinates any progress to the Client or any involved parties of the project
12. Assists the Project Director in reviewing contract variation orders and making recommendations to the Client
13. Has the overall responsibility of approving shop drawings, as-built drawings, etc., reviewed by site engineers
14. Ensures, in collaboration with the Health and Safety Manager, that the Contractor and its subcontractors are operating in a safe manner at all times,
15. Reviews and evaluates the performance of staff under his supervision
16. Prepares the monthly project progress report

MINIMUM EDUCATION:
BSc degree in Civil Engineering from an accredited University
MINIMUM EXPERIENCE/SKILLS:


Fluency in English language both written and spoken


Fifteen-Twenty (15-20) years' experience in the field of Project and Construction Management. s


Experience in conducting teams in projects of similar size


Knowledge of current principles, practices, methods and techniques of civil engineering


Knowledge of current construction methods and associated costs


Ability to interpret engineering plans, survey notes and legal descriptions


Ability to communicate technical information effectively, either verbally or in writing


Ability to complete assigned work quickly and accurately to meet stringent timelines


Ability to create and present technical information in data or graphic format


Ability to communicate with the public in a courteous, tactful, but firm manner


Ability to clearly and accurately summarize and portray information for technical and non-technical audiences


SOFTWARE SKILLS:


Experienced user of MS Office


MS Project or Primavera Planner software


CERTIFICATIONS:


Chartered engineer status with any recognized professional engineering organization


PMP certification preferably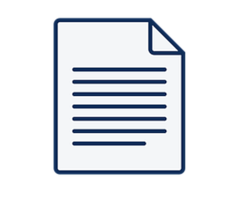 Τοποθεσία Ηράκλειο μία μέρα πριν Ημ. ανάρτησης μία μέρα πριν Με κάποια εμπειρία Επίπεδο εμπειρίας Με κάποια εμπειρία Πλήρης απασχόληση Τύπος απασχόλησης Πλήρης απασχόληση Τουρισμός Κατηγορία θέσης Τουρισμός Η Aquila Hotels & Resorts, είναι ένας από τους πλέον καινοτόμους ξενοδοχειακούς...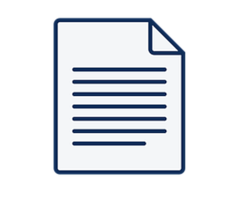 ΧΕΙΡΙ
METRO AEBE
Πλήρης απασχόληση
Γεμάτη μέρα
Τοποθεσία Καταστήματα-Ηράκλειο Ημ. ανάρτησης 15/05/2023 Τύπος απασχόλησης Πλήρης (f/t) Κατηγορία θέσης Καταστήματα Metro Cash & Carry-ΧΕΙΡΙΣΤΗΣ ΚΛΑΡΚ Αναζητούμε ανθρώπους που έχουν πάθος και ενθουσιασμό για το χώρο των πωλήσεων! Είμαστε ένας από τους μεγαλύτερους εργοδότες στην Ελλάδα με πάνω από...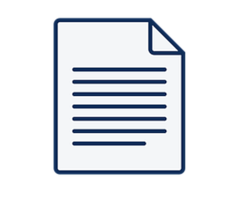 Τοποθεσία Ηράκλειο 10 ώρες πριν Ημ. ανάρτησης 10 ώρες πριν Με κάποια εμπειρία Επίπεδο εμπειρίας Με κάποια εμπειρία Πλήρης απασχόληση/Μερική απασχόληση Τύπος απασχόλησης Πλήρης απασχόληση/Μερική απασχόληση Τεχνικοί / Service Κατηγορία θέσης Τεχνικοί / Service ΠΕΡΙΓΡΑΦΗ ΘΕΣΗΣ ΕΡΓΑΣΙΑΣ Στην Κωτσόβολος, μέλος...