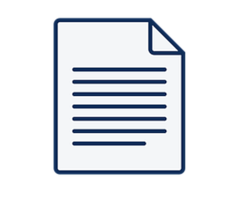 Account Supervisor (Communication, PR & Public Affairs)
V+O
Πλήρης απασχόληση
Γεμάτη μέρα
Τοποθεσία Αθήνα 2 μέρες πριν Ημ. ανάρτησης 2 μέρες πριν Με κάποια εμπειρία Επίπεδο εμπειρίας Με κάποια εμπειρία Πλήρης απασχόληση Τύπος απασχόλησης Πλήρης απασχόληση Στρατηγικός Σχεδιασμός Κατηγορία θέσης Στρατηγικός Σχεδιασμός Εργασία από απόσταση κάποιες ημέρες Τηλεργασία Εργασία από απόσταση κάποιες ημέρες
Account Supervisor
Communication, PR & Public Affairs
In V+O we are ONE. Do you feel that you can be a valuable member of One passionate, diverse and creative team?
We are drivers of engagement, of success, of change. Do you see yourself being driven by them?
We are true and ethical to ourselves, to our clients & to the community. Are you?
If your answer is yes, then you are more than welcome to join us as an Account Supervisor , at our Athens office.
ROLE SUMMARY
Supervises specific projects related to their accounts. May act as principle point of contact for specific clients and focuses on the implementation of their strategic plans through developing proposals and with the guidance and support of Senior Account Manager or Director. May supervise entry level executives ensuring the quality of their work. Is alerted regarding any issues that may affect the clients' business and reputation and may propose relative actions if necessary.
KEY TASKS AND RESPONSIBILITIES
Supervise the implementation of the short-term strategic plan of the accounts in collaboration with the Senior Account Manager and/or the Director
Work as part of an account team to support in developing strategy, client proposals, publicity and media plans, as well as in the implementation of those plans as per clients' objectives
Build strong relationships and networks with clients, colleagues and the media and identify opportunities or issues related to their accounts
Responsible for preparing and distributing copy-writing material (Press Releases, Q&A docs, etc.) depending on needs
Responsible for the overall reporting system as per clients' needs, as well as proposing actions and recommendations based on outcome
Accountable to organize daily deliverables and for on-time, on-budget completion of assigned projects
Anticipate clients' needs and make relevant recommendations, demonstrating alertness regarding day-to-day issues
Monitor the media, including newspapers, magazines, journals, broadcasts, newswires, social media sites and blogs, looking for opportunities for clients and preparing comprehensive reports that support decision making for more complicated client cases
Ensure all client related administrative tasks (databases, ISO files, etc.) are properly and timely completed and monitor budget and logistics
Actively participate in monitoring and publicity reporting & handling during crisis situations
KEY RESULTS AREAS
Tracking KPI's per project
Performance Management compliance
Evaluation of Offers from providers
Monitoring, reporting, alarming according to company policies
ISO compliance
V+O COMPETENCIES
Strategic thinking and change management
Adaptability and flexibility
Leadership
Innovation and creative thinking
Results orientation
Client focus orientation
QUALIFICATIONS AND STANDARDS
Education & Experience
University degree in Business Administration, Media Communications, Public Relations, Marketing or Advertising
Post graduate degree in Business Communications would be an asset
2-4 years relevant experience in a similar position at a PR firm or Corporate Affairs Department
V+O OFFERS
Competitive remuneration package and benefits
Private medical healthcare
Hybrid working model
Opportunities for further development in a fast-paced Organization
If the above apply on your career aspirations you may send us your CV at:
[email protected]
Your application will be handled with the utmost confidentiality.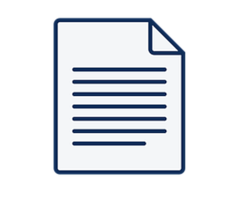 Τοποθεσία Αθήνα 3 ώρες πριν Ημ. ανάρτησης 3 ώρες πριν Με κάποια εμπειρία Επίπεδο εμπειρίας Με κάποια εμπειρία Πλήρης απασχόληση Τύπος απασχόλησης Πλήρης απασχόληση Πωλήσεις / Διαχείριση Πελατών Κατηγορία θέσης Πωλήσεις / Διαχείριση Πελατών Απο εσάς ζητάμε: ευδιάθετη εξυπηρέτηση των...
Career Category Clinical Job Description HOW MIGHT YOU DEFY IMAGINATION? You've earned your degree. How will you use that achievement to reach your goals? Do more with the knowledge you've worked hard to acquire and the passion you already have....
Experienced SAP Professionals At EY, you'll have the chance to build a career as unique as you are, with the global scale, support, inclusive culture and technology to become the best version of you. And we're counting on your unique...