Senior Manager - Financial Accounting Advisory Services
EY
Πλήρης απασχόληση
Γεμάτη μέρα
EY's Financial Accounting Advisory Services (FAAS) teams support clients in determining, monitoring and disclosing financial and non-financial insights for their stakeholders. FAAS addresses the CFO's agenda and provides CFOs, controllers, treasurers and audit committees with insights and services to support compliance with evolving financial requirements and help provide transparency and trust in reporting to support better decision-making. We also help to support finance functions with robust financial data analytics and innovation through our tools.
Our services cover a wide range of accounting and reporting, transaction accounting, treasury, and corporate governance services that can make our clients' business meet changing market conditions, demands for greater transparency and changing regulatory requirements.
We aim to do this by providing innovative support to inspire confidence while addressing reporting challenges that stem from the changing economic and regulatory environment.

The opportunity
We are currently seeking for an experienced professional for the role of Senior Manager for the Financial Services team (including Banks and other Financial Institutions), who will support the expansion of our FAAS office practice in Greece. In this dynamic environment, we help the Banks, and specifically the CFOs, to accomplish their strategy and mission by providing our financial and accounting advisory services on a daily basis. At the same time, you will have the opportunity to make a real difference to the FAAS team during a time of exciting growth, through discovering new opportunities within our clients as part of the daily business. Sounds interesting?

Your key responsibilities
As a FAAS Senior Manager, you'll be a key member of the team, committed to building and maintaining relationships with clients and other service lines in EY. You'll have the opportunity to challenge the status quo and provide alternative viewpoints. Leveraging off our delivery tools and service enablers, you'll assist to plan and execute projects and play a key role in the successful delivery of services to our clients.
As the market develops and financial reporting requirements evolve at a rapid rate, there has also been an increasing focus on technology or digital innovations to unlock potential as well as further optimize the finance operations in this changing environment.
The key responsibilities include:


Leading business development initiatives & Go-to-Market activities, including service offering development and roll-out, proposal development responding to clients' requests, participation in oral presentations


Leading client engagement projects, maintaining quality and our promise for exceptional service delivery to all our clients;


Monitoring the preparation of client deliverables and ensuring the high quality of them, including (but not limited to)




technical accounting analysis papers for complex transactions and other matters;


accounting and operational support for the adoption of IFRSs in terms of reporting and disclosures requirements;


finance process improvements to enhance efficiency and effectiveness, including re-engineering of processes and providing advice on opportunities for automation;


execution of various agreed-upon procedures related to transactions and other requirements;





Leading consultations and research in line with agreed engagement execution plans to support deliverables to our clients;


Presentation of the work results to Partners or clients in a clear and concise manner;


Client management and liaison with senior client stakeholders with a view to build strong working relationships with our clients;


Managing performance of junior team members through on the job coaching, mentoring and providing constructive and timely performance feedback;


Liaison with other EY teams and Service lines, if necessary, to ensure seamless solutions to our clients.



Skills and attributes for success


Strong analytical and problem-solving skills with an execution focus displaying a strong commercial awareness and client orientation;


Ability to independently research and resolve emerging client issues, including regulations, industry practices and new technologies;


Good communication and presentation skills of complex topics;


Strong interpersonal skills and ability to work effectively in teams, guiding more junior members of staff and influencing senior team members;


Ability to work with multi-disciplinary teams, mentoring and improving a team of high-performing colleagues;


Assertive and proactive approach to the delivery/implementation of projects demonstrating strong ownership and autonomy;


Ability to network effectively within large organizations and build effective relationships


Fluent in English.



To qualify for the role, you must have


At least 8 years of working experience in consulting / audit services in relevant positions or a financial accounting/reporting role


Demonstrated work experience in Banking Sector or participation in banking-related projects


Very good understanding of IFRSs, accounting logic and accounting policies/ processes, particularly key accounting standards relevant to financial institutions (IFRS 9, IAS 32)


Results-oriented approach with keen attention to high quality and accuracy and distinct willingness to learn


Experience in leading teams


Bachelor's degree in Accounting, Finance, Business Administration, Economics, or any quantitative degree.


Professional accountancy qualification (ACCA, ACA, CFA, SOEL)


Strong knowledge of Microsoft Office (Excel, Word, PowerPoint)




Excellent written and verbal communication in Greek and English


Flexibility to travel in accordance with client and other job requirements both locally and internationally (travelling is subject to Covid-19 limitations)


Completed military obligations (where applicable).



Ideally you will also have


Master's degree in Accounting, Finance, Business Administration, Economics, or any quantitative degree.


Demonstrated record of driving revenue within existing accounts and in developing new prospects at the "C" level of large organizations


Experience in leading and delivering Finance Transformation projects that cover the full life cycle of assessment, design and implementation support



What we look for
We are not just looking for technical accounting experience - we are interested in professionals with a creative vision and the confidence to make it happen; professionals who can integrate with and influence clients from a varying range of organizations, as part of a diverse and highly driven team. If you are looking to develop your career within a truly dynamic team, where you will make a measurable difference across some of the most prestigious businesses around, this role is for you.

What working at EY offers

We offer a competitive compensation package where you will be rewarded based on your performance and recognized for the value you bring to our business. In addition, our rewards package includes a range of programs and benefits designed to support your physical, financial and social well-being.

Plus, we offer:



Continuous learning: You'll develop the mindset and skills to navigate whatever comes next.


Success as defined by you: We'll provide the tools and flexibility, so you can make a meaningful impact, your way.


Transformative leadership: We'll give you the insights, coaching and confidence to be the leader the world needs.


Diverse and inclusive culture: You'll be embraced for who you are and empowered to use your voice to help others find theirs.



If you can demonstrate that you meet the criteria above, please contact us as soon as possible.

The exceptional EY experience. It's yours to build.

Apply Now.

EY | Building a better working world

EY exists to build a better working world, helping to create long-term value for clients, people and society and build trust in the capital markets.

Enabled by data and technology, diverse EY teams in over 150 countries provide trust through assurance and help clients grow, transform and operate.

Working across assurance, consulting, law, strategy, tax and transactions, EY teams ask better questions to find new answers for the complex issues facing our world today.

#LI-Hybrid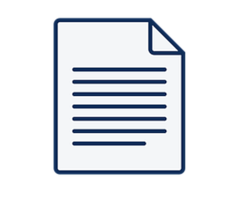 Τοποθεσία Αθήνα 2 ώρες πριν Ημ. ανάρτησης 2 ώρες πριν Με κάποια εμπειρία Επίπεδο εμπειρίας Με κάποια εμπειρία Πλήρης απασχόληση Τύπος απασχόλησης Πλήρης απασχόληση Γραμματειακή Υποστήριξη / Υπάλληλος Γραφείου Κατηγορία θέσης Γραμματειακή Υποστήριξη / Υπάλληλος Γραφείου Εμπορική Εταιρία Οπτικών, στο...
Is your mother tongue Italian? Are you already in Greece? We have an exciting position with great benefits and career opportunities for Italian speakers in sunny Athens. We are looking for outgoing and enthusiastic individuals with excellent selling, communication, and...
Job Title: Laundry Supervisor Department: Laundry Reports to: Laundry Assistant Manager Scope and purpose of the position: The Laundry Supervisor is responsible for ensuring that all linen is clean, the circulation is sufficient, the linen closets are well stocked, all...