Payroll Associate, Portuguese
Pfizer
Πλήρης απασχόληση
Γεμάτη μέρα
Pfizer's Enabling Functions Hubs serve to bring internal professional services such as Finance, HR, Digital, and Sourcing together into a consolidated and simplified shared services structure. Colleagues in the Enabling Functions Hubs execute end-to-end operational activities that can be standardized and scaled for greater enterprise synergies and effectiveness. The work managed from these hubs will evolve and expand over time as Enabling Functions continue to evaluate their go-forward delivery model. With an established community and evolving support model, Pfizer's Enabling Functions Hubs are dynamic and energizing places to work. Colleagues with diverse capabilities across multiple functions are co-located to facilitate greater colleague collaboration, new ways of working, and enhanced simplification through more integrated end-to-end solutions. Pfizer operates Enabling Functions Hubs in six strategic locations: Memphis, Tennessee, USA; Tampa, Florida, USA; San Jose, Costa Rica; Dublin, Ireland; Thessaloniki, Greece; and Dalian, China
ROLE SUMMARY
The Associate – Payroll is responsible for the timely and accurate execution of all payroll activities and operations for assigned payroll cycles/populations. This includes processing, validation, balancing, audit compliance, exceptions, repayments, off-cycle, post-payroll and annual processes
ROLE RESPONSIBILITES




Manage activities associated with regular execution of assigned payrolls, including collection and validation of inputs and error resolution. Communicate payroll kick off and approval processing milestones. Validate and balance payroll, process changes to correct errors or provide updates





Provide required funding forecasts, bank files and GL files to Treasury and Finance





Distribute required reports to stakeholders during and post-payroll





Work with Manager to process more complex payroll changes, including sales bonuses, STD, return to work, LOA, military leave, severance and employee death





Process off-cycle payroll requests





Responsible for overall collection of payroll claims / overpayments / repayments working with HR, Legal and Payroll teams





Responsible for developing and publishing annual payroll calendar, including cut-off dates and other key dates to all stakeholders





Ensure all necessary audit processes are implemented and followed in order to assure Sarbanes-Oxley, external and internal audit compliance. Record pertinent RCM and validation activities in corporate systems





Work with vendor, Digital, Finance and other teams as needed to ensure technology, integrations, GL interfaces and other system components are functional





Respond to Tier 3 colleague inquiries as referred by the HR Service Center





Serve as back-up for other team members as required



BASIC QUALIFICATIONS




Bachelor's degree in Finance, Accounting, Human Resources or related field required





3+ years' experience in payroll, accounting or human resources





Knowledge and experience of payroll calculation and processing





Ability to maintain privacy and confidentiality





Fluency in Portuguese language is required



PREFERRED QUALIFICATIONS




Experience with Workday, ADP, or other common HCM, payroll and time/attendance systems preferred





Certified Payroll Professional, or similar professional designation preferred



NON-STANDARD WORK SCHEDULE, TRAVEL OR ENVIRONMENT REQUIREMENTS




May need to work non-standard hours depending on countries / payroll cycles assigned and payroll processing schedule



LI#PFE
Purpose
Breakthroughs that change patients' lives... At Pfizer we are a patient centric company, guided by our four values: courage, joy, equity and excellence. Our breakthrough culture lends itself to our dedication to transforming millions of lives
Digital Transformation Strategy
One bold way we are achieving our purpose is through our company wide digital transformation strategy. We are leading the way in adopting new data, modelling and automated solutions to further digitize and accelerate drug discovery and development with the aim of enhancing health outcomes and the patient experience
Flexibility
We aim to create a trusting, flexible workplace culture which encourages employees to achieve work life harmony, attracts talent and enables everyone to be their best working self. Let's start the conversation!
Equal Employment Opportunity
We believe that a diverse and inclusive workforce is crucial to building a successful business. As an employer, Pfizer is committed to celebrating this, in all its forms – allowing for us to be as diverse as the patients and communities we serve. Together, we continue to build a culture that encourages, supports and empowers our employees
People Experience
#LI-PFE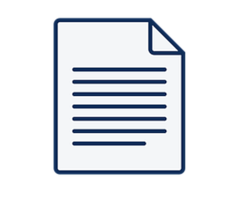 Τοποθεσία Θεσσαλονίκη μία μέρα πριν Ημ. ανάρτησης μία μέρα πριν Με κάποια εμπειρία Επίπεδο εμπειρίας Με κάποια εμπειρία Πλήρης απασχόληση Τύπος απασχόλησης Πλήρης απασχόληση Πωλήσεις / Διαχείριση Πελατών Κατηγορία θέσης Πωλήσεις / Διαχείριση Πελατών Key responsibilities: Identifies and develops new...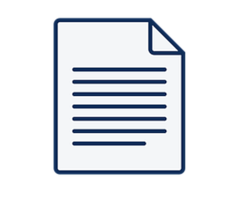 Description SOFTONE is one of the largest cloud-based business software providers in Greece and SE Europe. The Group consists of six leading brands (SoftOne, UNISOFT, PROSVASIS, Regate, IMPACT and cosmoONE), employs more than 500 professionals and counts more than 60,000...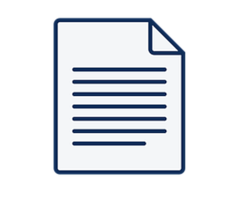 ΠΩΛΗΤΡΙΑ
Koutlianis Konstantinos
Πλήρης απασχόληση
Γεμάτη μέρα
ΠΩΛΗΤΡΙΑ για κατάστημα ΑΝΔΡΙΚΩΝ ΕΝΔΥΜΑΤΩΝ double MENS wear KOUTLIANIS ΜΑΡΑΣΛΗ 67-ΧΑΡΙΛΑΟΥ Για μερική απασχόληση Απαραίτητη σχετική προϋπηρεσία στο αντικείμενο Τόπος κατοικίας ανατολικα Πληροφορίες -βιογραφικά
[email protected]
6936600095