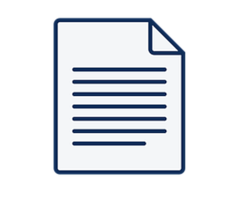 IT Systems Administrator (m/f/d)
DTS Cloud Security MonEPE
Πλήρης απασχόληση
Γεμάτη μέρα
Τοποθεσία Αθήνα μία μέρα πριν Ημ. ανάρτησης μία μέρα πριν Με κάποια εμπειρία Επίπεδο εμπειρίας Με κάποια εμπειρία Πλήρης απασχόληση Τύπος απασχόλησης Πλήρης απασχόληση Πληροφορική Κατηγορία θέσης Πληροφορική

As part of the DTS Group, DTS CLOUD SECURITY MonEPE supports customers, as an established IT service provider, in the focus areas data center, technology and security. With our two own certified German data centers and over 350 employees at 14 locations in Germany and Greece, we offer customers versatile, innovative and hybrid solutions. Flat hierarchies, friendly atmosphere, sustainable personnel development and an open-door culture - that's DTS.



IT Systems Administrator (m/f/d)




Location: Athens or Thessaloniki




Time: Immediately




Type of employment: Full-time, permanent contract



Your Tasks



Conception, installation and operation of customer environments in the data center/cloud area and of internal infrastructures



Operating cloud infrastructures for our national and international customers



Taking on tasks in the areas of networks, virtualization, storage, operating systems and cloud services



Reinforcement of our support team in operating complex server landscapes in our data centers



Working across teams and locations, e.g. with our Cyber Security or Data Center team



Your Know-how



Completed studies in IT and professional experience in comparable positions (2 years or more)




For Junior-level applicants: Completed studies in IT or first professional experiences in IT Support



Good knowledge of system administration (Linux and/or Microsoft)



Interest in the latest technologies in network/virtualization, storage, automation and cloud services



Fluency in written and spoken English



Basic knowledge of Citrix is desirable



Your Personality



Strong team and communication skills



Willingness to learn



Customer orientation



Self-dependent way of working



Good sense of orientation in different infrastructures



Our Offer



Team-oriented working environment and a variety of tasks



We provide private health insurance for our employees



Space for your own ideas



Intensive training (approx. 4 to 6 months) in Germany at our expense (depending on the development of the Covid-19 regulations)



One monthly flight back during the training period



Compatibility of family, leisure time and career



Continuous opportunity for personal and professional development



An accompanied gentle introduction



Become part of our team and bring in your professional knowledge as well as your positive personality traits!



Have we aroused your interest? If so, we look forward to receiving your detailed application, stating your desired (gross) salary and the earliest possible starting date.



Do you have any further questions about your career at DTS? Please give us a call!



https://www.dts.de/en/career/jobs/details/20460



DTS CLOUD SECURITY MonEPE



Julia Wilbers



Theofanous 4 & Kifisias Avenue corner – 2nd floor



P.C 115 23



Athens




Phone: +49 5221 101 3821
Company Description MVI Hellas - part of the MVI Group with over 1000 employees - is a successful partner for innovative IT projects in the automotive industry. Our focus is on the future trends of the mobility industry: autonomous driving,...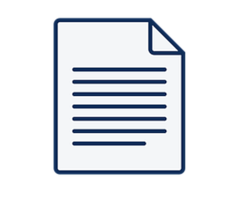 Τοποθεσία Αθήνα 17 ώρες πριν Ημ. ανάρτησης 17 ώρες πριν Με κάποια εμπειρία Επίπεδο εμπειρίας Με κάποια εμπειρία Πλήρης απασχόληση Τύπος απασχόλησης Πλήρης απασχόληση Τηλεφωνικό Κέντρο / Εξυπηρέτηση Πελατών Κατηγορία θέσης Τηλεφωνικό Κέντρο / Εξυπηρέτηση Πελατών Περιγραφή Θέσης Δικηγορική εταιρεία...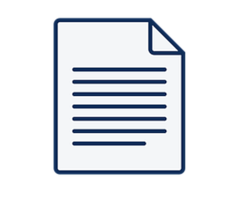 Τοποθεσία Αθήνα 19 ώρες πριν Ημ. ανάρτησης 19 ώρες πριν Με κάποια εμπειρία Επίπεδο εμπειρίας Με κάποια εμπειρία Πλήρης απασχόληση Τύπος απασχόλησης Πλήρης απασχόληση Νομικά Κατηγορία θέσης Νομικά Μεγάλη δικηγορική εταιρεία στην Αθήνα αναζητά ;έμπειρους υπαλλήλους για την στελέχοση του...