Sales Representative for freight forwarding services
Impala Terminals
Πλήρης απασχόληση
Γεμάτη μέρα
Main Purpose:
Sales development for freight forwarding services, rate negotiation and new client development.
Partial back office documentation back-up and coordination where needed (cargo manifests, BL drafts, custom requirements, sales and purchase invoicing, Navitrans entries, IMO/Hazardous Cargo declarations)
Customer relationship management with both internal and external partners.
Handle container import/export/cross-trade transports, including administration.
Knowledge Skills and Abilities, Key Responsibilities:


Knowledge: Container import/export/cross-trade shipments, in-depth understanding of international trade terms, knowledge of customs clearance formalities.


Small existing clientele will be considered as an asset.


Good notions of international trade and warehousing-terminal activities.


Bachelor degree, preferably Logistics Management or similar.


1-3 years of proven experience in Freight Forwarding Sales / Customer Service / Pricing functions


Fluent in spoken and written English, Spanish language an advantage


Punctual, great teammate, process oriented, organized and methodical with work.


Eager to learn


Able to work with MS Office 2010, and ability to operate our in-house software system after training.


Salesforce considered an advantage.


Key Responsibilities


Develop new and existing business and customers


Co-ordination with carriers, warehouses, suppliers, customers and internal teams


Update shipment tracker data and send to customers on daily basis


Filing / record keeping of all shipment related documentation.


Complete system booking of costs and revenues.


Other support functions:


Negotiate rates with shipping lines


Arrange international container transports


Arrange customs clearance


Back up operations team where needed


Key Relationships and Department Overview:


Customers


Shipping lines / Agents


Customs brokers


About Us
Impala Terminals owns and operates a network of ports, port terminals and warehouses which, combined with its transport assets, provide end-to-end logistics solutions for dry and liquid bulk cargoes, general cargo and containers. Impala Terminals through its own operations and its branded assets employs over 1,500 members of staff and owns and operates 28 facilities across 20 countries around the world
Impala Terminals was created in 2010 as a wholly owned subsidiary of Trafigura, a market leader in the global commodities industry to support the company's commodity flows. In 2018, a joint venture was created between Trafigura and global fund manager IFM Investors to own and operate Impala Terminals' network of concentrates terminal infrastructure in Mexico, Peru and Spain, and also includes oil supply chain including fluvial barges, oil tank terminals and retail outlets operating under a Puma Energy brand in Paraguay and a global operations which provide global freight forwarding and multimodal transportation services for Trafigura and third party clients. The strongly backed company has an ambitious business plan with strong targets for investment and growth, whilst continuing to apply the highest standards in health, safety and environmental management.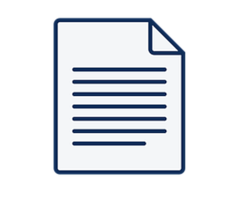 Τοποθεσία Θεσσαλονίκη 20 ώρες πριν Ημ. ανάρτησης 20 ώρες πριν Χωρίς προϋπηρεσία/Χωρίς εμπειρία Επίπεδο εμπειρίας Χωρίς προϋπηρεσία/Χωρίς εμπειρία Πλήρης απασχόληση/Μερική απασχόληση Τύπος απασχόλησης Πλήρης απασχόληση/Μερική απασχόληση Τηλεφωνικό Κέντρο / Εξυπηρέτηση Πελατών Κατηγορία θέσης Τηλεφωνικό Κέντρο / Εξυπηρέτηση Πελατών Ένας από...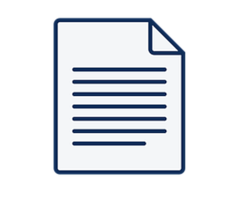 Τοποθεσία Θεσσαλονίκη 2 ώρες πριν Ημ. ανάρτησης 2 ώρες πριν Με μεγάλη εμπειρία Επίπεδο εμπειρίας Με μεγάλη εμπειρία Πλήρης απασχόληση Τύπος απασχόλησης Πλήρης απασχόληση Τουρισμός Κατηγορία θέσης Τουρισμός Ο ταξιδιωτικός οργανισμός Versus travel με διαρκή αύξηση του κύκλου εργασιών του...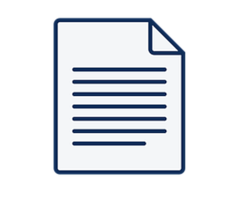 Τοποθεσία Θεσσαλονίκη 15 ώρες πριν Ημ. ανάρτησης 15 ώρες πριν Με κάποια εμπειρία Επίπεδο εμπειρίας Με κάποια εμπειρία Πλήρης απασχόληση Τύπος απασχόλησης Πλήρης απασχόληση Πωλήσεις / Διαχείριση Πελατών Κατηγορία θέσης Πωλήσεις / Διαχείριση Πελατών ΣΤΕΛΕΧΟΣ ΠΩΛΗΣΕΩΝ ΠΕΡΙΟΧΗ ΑΠΑΣΧΟΛΗΣΗΣ: ΘΕΣΣΑΛΟΝΙΚΗ Για...