Contract Manager
Hitachi Rail STS S.p.A.
Πλήρης απασχόληση
Γεμάτη μέρα
Description
Hitachi Rail is looking for an enthusiastic, self-motivated Contract Manager who thrives in a fast-paced environment. The successful candidate is comfortable managing and negotiating contracts, advising management and supervising the implementation of contracts for optimal efficiency. The position is based in Thessaloniki, Greece.
Who We Are
Hitachi Rail is a fully integrated, global provider of rail solutions across rolling stock, signaling, service & maintenance, digital technology and turnkey. With a presence in 38 countries across three continents and over 14,000 employees, our mission is to contribute to society through the continuous development of superior rail transport solutions.
Mission
Manage contracts relating to Hitachi Rail projects, overseeing all aspects of the company's contract negotiations, obligations and implementation.
Accountabilities



Contracts – Drafting of contracts in cooperation with the Legal department, Evaluation, and Negotiation, including Non-Disclosure Agreements, Bidding Agreements, Memorandum of Understanding.




Lead contract reviews during bidding.




Participate in negotiation and management of variation orders to improve commercial position.




Ensure contractual records and documentations are maintained (including contract correspondence, contractual changes, status reports and other documents).




Ensure that signed contracts are communicated to all relevant parties to provide contract visibility and awareness, interpretation to support implementation.




Handle on-going issue and change management.




Monitor transaction compliance (milestones, deliverable, invoicing etc.).




Ensure timely contract closeout, extension or renewal (incl. pursuit of return of bonds or securities).




Support the project team with contract management activities during project delivery (incl. identification and resolution of main contractual issues, claims and disputes in accordance with contractual provisions, action plan definition, providing contractual clarification / position to project's team members).




Ensure monitoring and reporting on the project's commercial risks and support identification of opportunities and risk mitigation strategies to ensure key project milestones are achieved.




Develop contract training materials and impart training to project management group, delivery team and all the relevant staff in contracting clause, practices and procedures.




Implement procedures for contract management and administration in compliance with company policy.




Undertake any other reasonable duties and responsibilities as required.



Required Skills/ Knowledge



Minimum of five (5) years of relevant contract management working experience




Knowledge of MS office tools.




Organizational effectiveness




Professional proficiency of English and Greek language




Railway or Mass Transportation Project awareness is a plus.




Ability to work in complex – multicultural environment.



Education / Qualifications



Bachelor's degree in Legal or Engineering



We thank all applicants for their interest; however, only those under consideration will be contacted. Join us at www.Hitachi Rail-sts.com/en/careers.

It is our commitment at Hitachi Rail to create a diverse environment and we are proud to be an equal opportunity employer. All qualified applicants will receive consideration for employment without regard to race, color, religion, gender, gender identity or expression, sexual orientation, national origin, genetics, disability, age, or veteran status.
#LI-KP1
We would be delighted if you would be one of our followers!
Have a glance at our LinkedIn page https://www.linkedin.com/company/hitachirail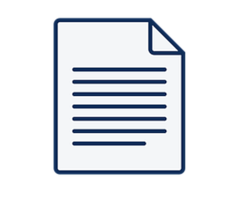 Τοποθεσία Θεσσαλονίκη 2 ώρες πριν Ημ. ανάρτησης 2 ώρες πριν Με κάποια εμπειρία Επίπεδο εμπειρίας Με κάποια εμπειρία Πλήρης απασχόληση Τύπος απασχόλησης Πλήρης απασχόληση Προμήθειες / Αγορές Κατηγορία θέσης Προμήθειες / Αγορές Η FARCOM, ελληνική βιομηχανία καλλυντικών, αναζητά Διευθυντή Προμηθειών...
Εταιρεία Η ManpowerGroup για λογαριασμό πελάτη της, κορυφαίας ελληνικής εταιρείας τροφίμων με περισσότερα από 65 χρόνια παράδοσης στην παραγωγή ρυζιού και οσπρίων, αναζητά Χειριστή για Βιομηχανικό Λέβητα Ατμού πλήρους απασχόλησης για τη στελέχωση των βιομηχανικών εγκαταστάσεων της εταιρείας στην περιοχή...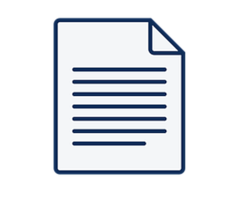 Τοποθεσία Θεσσαλονίκη 21 ώρες πριν Ημ. ανάρτησης 21 ώρες πριν Με κάποια εμπειρία Επίπεδο εμπειρίας Με κάποια εμπειρία Πλήρης απασχόληση Τύπος απασχόλησης Πλήρης απασχόληση Πωλήσεις / Διαχείριση Πελατών Κατηγορία θέσης Πωλήσεις / Διαχείριση Πελατών Η Novapharm, με ηγετική θέση στο...