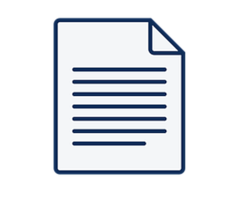 Payroll - Compensation & Benefits Specialist
ICAP Group
Πλήρης απασχόληση
Γεμάτη μέρα
ICAP Executive Search & Selection is one of the premium consultancies and part of ICAP People & Employment Solutions, the largest HR Services Provider in Greece and Cyprus. With more than 50 years of experience, we specialize in assessing and recruiting Senior to Middle Level Executives across all sectors.
ICAP Executive Search & Selection, on behalf of its client, a well-known multinational retail chain with stores throughout the country, is looking for an experienced professional for the position of:
Payroll - Compensation & Benefits Specialist (Ref. code 6470/PCBS/ESS/GR)
The Payroll Compensation & Benefits Specialist performs a variety of functions in the areas of payroll administration, payroll audit, and the application of best practice payroll processes while administers organization's rewards and benefits. The position is based in Thessaloniki.
Responsibilities:


Ensure all aspects of the payroll cycle are processed, reconciled, audited and transmitted accurately and timely


Use various methods and techniques and make data based decisions on direct financial, indirect financial and nonfinancial compensations


Maintain accurate records of payroll documentation and transactions


Assure payroll information, transactions, and all compensation systems comply with established payroll system standards, requirements, laws, codes, regulations, policies and procedures


Provide support to staff, employees, and department managers regarding monthly payroll, time and labor, tax concerns and compensation packages


Assist with day-to-day projects and other special payroll projects, as needed


Conduct periodic audits and prepare reports


JOB REQUIREMENTS
Qualifications:


University Degree in Finance, Αccounting, Βusiness or HR management in an accredited college or university


Experience in Payroll is required. Knowledge of Compensations and Benefits procedures will be highly appreciated


Excellent use of the English language. German will be considered a plus


Highly proficient with Windows PC and Microsoft Office products (Excel, Outlook, Word, etc.)


Detail-oriented with strong organizational and time management skills


Strong analytical, quantitative and problem-solving skills


Able to work both independently and collaborate as part of a team


Exercise discretion with confidential and/or sensitive information


The company offers:


Competitive remuneration package


Friendly and challenging working environment


Opportunities for further development


All information received will be treated with strict confidentiality.
Job Description ROLE SUMMARY The Order to Cash Analyst will form part of a virtual global O2C Cash Application team reporting under the Global O2C Director, Elaine Tao. The successful candidate will be responsible for the performance of activities such...
Έχεις άριστες επικοινωνιακές και διαπραγματευτικές δεξιότητες με έμφυτη ευγένεια; Θέλεις να εξελιχθείς επαγγελματικά ως Εκπρόσωπος Τηλεφωνικών Πωλήσεων σε μία δυναμικά αναπτυσσόμενη εταιρεία για τον μεγαλύτερο εναλλακτικό πάροχο ενέργειας; Αν η απάντηση σου είναι θετική και θέλεις να διεκδικήσεις την ευκαιρία...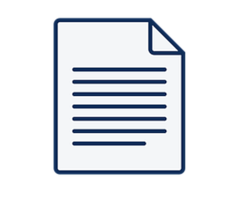 ΨΥΚΤΙΚΟΣ
Myklima
Πλήρης απασχόληση
Γεμάτη μέρα
Ζητείται έμπειρος Ψυκτικός με προϋπηρεσία για μόνιμη εργασία σε τεχνική εταιρεία κλιματισμού και εξαερισμού με έδρα την ανατολική Θεσσαλονίκη. Γνώση εγκαταστάσεων επαγγελματικών και οικιακών κλιματιστικών μονάδων, συντηρήσεις και επισκευές κλιματιστικών Δίπλωμα οδήγησης Συνέπεια και Επαγγελματισμός Μισθός αναλόγως προσόντων και εμπειρίας...