Associate, Cloud Solutions Delivery, Digital Finance
Pfizer
Πλήρης απασχόληση
Γεμάτη μέρα
ROLE SUMMARY
At Pfizer we make medicines and vaccines that change patients' lives with a global reach of over 1.3 billion patients. Pfizer Digital is the organization charged with winning the digital race in the pharmaceutical industry. We apply our expertise in technology, innovation, and our business to support Pfizer in this mission
The Digital Finance organization creates, configures, and runs digital products, platforms, and solutions that support Pfizer's core finance business functions such as Financial Consolidations, Planning, Budgeting & Forecasting, Treasury, Tax, Compliance, Internal and External Reporting
This Associate role is a hands-on technical role responsible for supporting current financial reporting data transformations in both on-premise and AWS cloud platforms as well as delivering proof of concepts, small development project and/or maintenance projects
Pfizer seeks a candidate with exposure to budgeting, forecasting, planning, and/or reporting processes and their application to solving business problems. Candidate is highly self-motivated, eager to explore new technologies, and is effective when working in a team environment. A strong aptitude towards self-development and growth is highly desired
ROLE RESPONSIBILITIES


Provide application support and execute day to day operational maintenance activities for financial reporting applications


Troubleshoot and diagnose system issues


Support and execute project deployment activities


Perform Infrastructure configuration management


Assist with the transition of all new applications into the support model


Drive operational efficiencies through continuous improvements


Liaise with solution delivery team to analyze and confirm opportunities for optimization


Maintain support operating procedures and work instructions


Support compliance activities (Audit preparation, Disaster recovery execution, etc.)


BASIC QUALIFICATIONS


Bachelor's Degree in Computer Science, Information Technology, or similar field


0-2 years relevant experience


Experience with at least two programming languages such as Python, Spark, PySpark, or JavaScript


Strong analytical skills, excellent verbal, and written communication skills, be detail-oriented, self-directed, and a team player


PREFERRED QUALIFICATIONS


Demonstrated experience working in development and/or support teams


Demonstrated experience or understanding and willing to be trained in AWS Technology




Understanding of core AWS Services, Architecture, and Best Practices


Developing, Deploying and Debugging AWS Cloud-based applications


Ability to use the AWS Service API, AWS CLI, and SDKs


Ability to interact with the AWS services such as Glue, Lambda, API Gateway, and others





Pharmaceutical life science domain experience


Exposure to Finance reporting applications


Familiar with SDLC/Agile methodologies


Exposure to Sarbanes-Oxley (SOX) IT Controls


Exposure to DevOps processes


AWS certification


LI#PFE
Purpose
Breakthroughs that change patients' lives... At Pfizer we are a patient centric company, guided by our four values: courage, joy, equity and excellence. Our breakthrough culture lends itself to our dedication to transforming millions of lives
Digital Transformation Strategy
One bold way we are achieving our purpose is through our company wide digital transformation strategy. We are leading the way in adopting new data, modelling and automated solutions to further digitize and accelerate drug discovery and development with the aim of enhancing health outcomes and the patient experience
Flexibility
We aim to create a trusting, flexible workplace culture which encourages employees to achieve work life harmony, attracts talent and enables everyone to be their best working self. Let's start the conversation!
Equal Employment Opportunity
We believe that a diverse and inclusive workforce is crucial to building a successful business. As an employer, Pfizer is committed to celebrating this, in all its forms – allowing for us to be as diverse as the patients and communities we serve. Together, we continue to build a culture that encourages, supports and empowers our employees
Information & Business Tech
#LI-PFE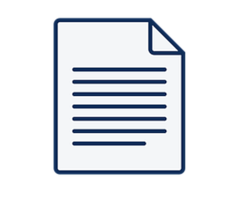 Τοποθεσία Θεσσαλονίκη 4 ώρες πριν Ημ. ανάρτησης 4 ώρες πριν Με κάποια εμπειρία Επίπεδο εμπειρίας Με κάποια εμπειρία Πλήρης απασχόληση Τύπος απασχόλησης Πλήρης απασχόληση Κατασκευές / Μηχανικοί / Αρχιτέκτονες Κατηγορία θέσης Κατασκευές / Μηχανικοί / Αρχιτέκτονες Η iGlass δραστηριοποιείται με...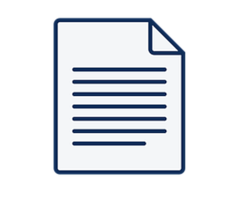 Τοποθεσία Θεσσαλονίκη 21 ώρες πριν Ημ. ανάρτησης 21 ώρες πριν Με κάποια εμπειρία Επίπεδο εμπειρίας Με κάποια εμπειρία Πλήρης απασχόληση Τύπος απασχόλησης Πλήρης απασχόληση Λιανεμπόριο Κατηγορία θέσης Λιανεμπόριο Η LYNNE , στο πλαίσιο της ανάπτυξής της, αναζητεί πωλήτρια για το...
Η Under Armour & η Puma αποτελούν μέλη του Ομίλου Fais, ο οποίος κατέχει ηγετική θέση στον τομέα των αθλητικών ειδών ένδυσης και υπόδησης και αναζητά υποψήφιους για τη στελέχωση των καταστημάτων λιανικής. Ο ιδανικός υποψήφιος θα πρέπει να διαθέτει...