Operations Team Leader
TUI
Πλήρης απασχόληση
Γεμάτη μέρα
Join our global TUI Musement Operations & Delivery Team in Rhodes, Greece as an Operations Team Leader. Your mission will be to work and lead Operations teams in transfer and excursions to ensure the correct daily operations and be in constant contact and communication with the Operations Hub, suppliers, and internal clients to ensure that all late planning activities are executed under the broader business quality standards.
This a local contract. You must already be living in Greece and have the right to work before applying.
ABOUT THE JOB


Working closely to and supporting the Operations Team Manager ensuring efficient and effective processes at destination(s) that include constant collaboration and coordination between the team members.


Assist the Operations Team Manager in managing the teams to ensure a smooth operation.


Ability to manage multiple work streams based on the different vertical products and clients.


Support to our guest-facing and back-office teams as and when required.


Responsible for managing last minute requests and communicating changes to the suppliers.


Oversee planning is accurate and up to date to any changes incurred last minute.


Guarantee proper level of resources to deliver operations within the remit.


Ensure last minute operational changes to be managed to the detail and suppliers receive all the requests.


Oversees and manages operations incidents and reviewing that there is no impact in the delivery of the operations.


Guarantee that all information of the operation is collected in a timely and efficient manner for invoicing purposes.


Monitor that the terms and conditions of excursions meet the quality and operations standards agreed.


Whenever required, coordinate tour guide assignments based on operational needs.



ABOUT YOU


Excellent communication skills, both verbal and written, in English other European languages would be advantageous.


Able to work in a flexible manner (including different work shifts)


Is comfortable leading change and resilient to ambiguity or setbacks.


Solve problems independently and/or make suggestions how to improve ways of working & drive our digital culture.


Agility to juggle strategic priorities/projects whilst delivering day-to-day operational logistics.


A genuinely helpful, flexible, and professional personality.


Can solve problems independently and embrace our digital culture.


Easily adapts to a variety of changes to ways of working and quickly learns new skills


ABOUT OUR OFFER


Competitive salary and benefits as standard


Career progression opportunities in more than 50 countries worldwide


Develop yourself as part of a friendly, richly diverse and virtual international team


Exceptional approach to your learning – access to free learning platforms & language lessons


TUI Musement is a leading Tours & Activities business. It combines a scalable digital platform with local service delivery, to offer excursions, activities, tickets and transfers in more than 50 countries worldwide. There are over 130,000 'things to do' in all major holiday and city destinations, which are distributed through B2B partners, via the Musement and TUI websites and direct to TUI customers. We also offer services to cruise lines through Intercruises Shoreside & Port Services in ports worldwide.
TUI Musement sold around 10 million excursions, tours and activities delivered by our international colleagues located around the world and is one of the major growth areas of TUI Group.
We love to see your uniqueness shine through and inspire the future of travel. If you would like to read more about what Diversity & Inclusion means to us simply visit Our DNA.
#TUIJobs #TUIMusement #LetsTUIIt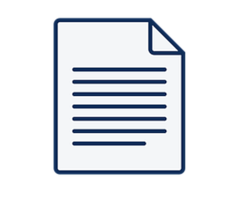 Τοποθεσία Ρόδος 21 ώρες πριν Ημ. ανάρτησης 21 ώρες πριν Entry/Αρχάριος Επίπεδο εμπειρίας Entry/Αρχάριος Πλήρης απασχόληση Τύπος απασχόλησης Πλήρης απασχόληση Τουρισμός Κατηγορία θέσης Τουρισμός Το ξενοδοχείο Sheraton Rhodes Resort, μέλος της Marriott International, Inc. με περισσότερους από 200 συνεργάτες διαθέτει...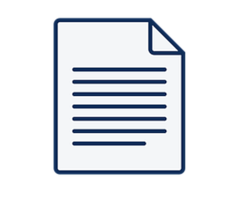 Τοποθεσία Ρόδος 16 ώρες πριν Ημ. ανάρτησης 16 ώρες πριν Με μεγάλη εμπειρία Επίπεδο εμπειρίας Με μεγάλη εμπειρία Πλήρης απασχόληση Τύπος απασχόλησης Πλήρης απασχόληση Τηλεφωνικό Κέντρο / Εξυπηρέτηση Πελατών Κατηγορία θέσης Τηλεφωνικό Κέντρο / Εξυπηρέτηση Πελατών Τα EllaResorts , μια...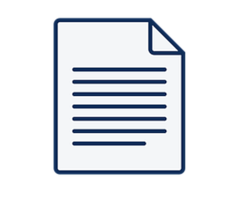 Τοποθεσία Ρόδος 22 Φεβ Ημ. ανάρτησης 22 Φεβ Με κάποια εμπειρία Επίπεδο εμπειρίας Με κάποια εμπειρία Εποχιακός/ή Τύπος απασχόλησης Εποχιακός/ή Εστίαση / Καφέ Κατηγορία θέσης Εστίαση / Καφέ Ella Resorts , a collection of premium quality and excellent value resorts,...